Whether through small rural gatherings in local villages or large urban sanctuaries like those in Nairobi, Lagos, and Accra, the story of Christianity in Africa spans dozens of countries and centuries. Here at Fuller, we are committed to supporting the vibrant and complex African contexts in which the gospel continues to thrive, and from which the gospel continues to expand throughout the world.
In an effort to make a Fuller education more accessible and affordable, Fuller is pleased to introduce the Zawadi Scholarship—from the Kiswahili word for "gift"—available to select incoming students beginning the MA in Intercultural Studies or the MA in Global Leadership in the quarter that they are admitted and who are currently serving, or planning to serve, in Africa.
This new scholarship will cover half (50%) of tuition each year (for up to four years) for select students and is designed for students who are called to serve and do ministry in Africa and seek to use their training to empower and lead others in gospel-centered work.
For more information about becoming a student, please fill out the inquiry form to the right.
Must be admitted to the MAGL Fall 2020 cohorts or MAICS Fall 2020

Minimum undergraduate cumulative GPA: 2.7

Must begin classes in the quarter admitted

Not stackable with other Fuller scholarships, grants, or discounts

Recipient must meet the Financial Aid Satisfactory Academic Progress standards
The Scholarship application deadline is the same date as the final admissions application deadline which varies by cohort - check MAGL website for details.
*Please note you must apply for the MAGL degree program separately to be considered for the scholarship as well.
Scholarship application deadline: May 29, 2020
Award notification: June 19, 2020*
*Please note you must apply for the MAICS degree program separately to be considered for the scholarship as well.
Essay Questions
Applications to the Zawadi Scholarship require an essay. To apply, please respond to the following three essay questions, keeping each of your responses to 500 words or less:
Are you currently serving, or intending to serve, in Africa? If so, which country?
Please describe your current or past experience serving in Africa.
How would studying at Fuller, specifically, equip you to serve in Africa?
Continue the Conversation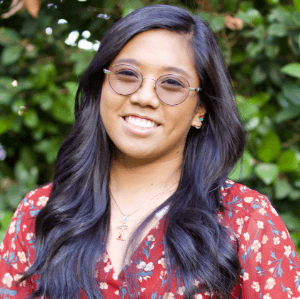 If you have any questions or would like more information about this scholarship, please contact us.
Our offices are open Monday to Thursday from 8am to 5pm, and 10am to 5pm on Friday (Pacific Time).