Office for Urban Initiatives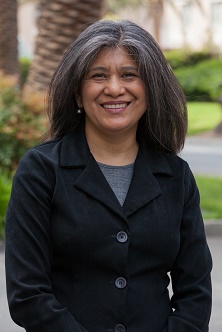 Sofia Herrera, Ph.D.
Director
Dr. Sofia Herrera is a licensed clinical psychologist involved in several activities in the field of community psychology. She is a research faculty member at the Graduate School of Psychology at Fuller Theological Seminary and is also the Associate Director of Fuller Seminary Office for Urban Initiatives. She is also the founder of the Institute for Community Psychology, one of several community-based and faith-based institutes that partner under the non-profit, non-partisan Institute for Urban Initiatives. She is a member of the Episcopal Diocese of Los Angeles and an Associate of the Mount Calvary Benedictine Retreat House and Monastery. She is also a passionate follower of the teachings of Sor Juana Ines de la Cruz and Teresa of Avila.
Email:
sofiaher@fuller.edu
Tel:(626) 304-3753
Fax: (626) 744-9009
Office Location:
465 Ford Place
Pasadena, CA
Mailing Address:
135 N. Oakland Avenue
Pasadena, CA 91182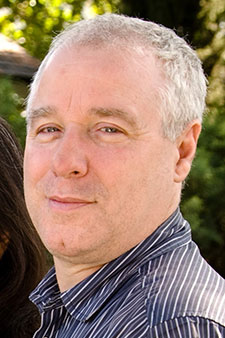 Joe Colletti, Ph.D.
Director, Homelessness Solutions Lab
Dr. Joe Colletti is a social reformer who has modeled his life in the tradition of past and contemporary Christian reformers who have dedicated their lives to solving and ending social injustices. He has worked passionately with many cities and counties to end homelessness and has helped develop and implement many plans and programs that have resulted in thousands of homeless people exiting their state of homelessness. He has also strategized and labored with several jurisdictions in bringing social and economic reinvestment to neighborhoods that have experienced decades of disinvestment. He has worked passionately with non-government and government agencies to end various types of discrimination involving class, disabilities, ethnicity, gender, housing, income, and land use by changing such practices in local jurisdictional ordinances and statutes within their municipal codes.
He is an Adjunct Professor of Urban Studies at Fuller Theological Seminary in Pasadena, CA and the Director of Fuller Seminary Office for Urban Initiatives. He is also the founder and Chief Executive Officer of the Institute for Urban Initiatives and co-founder and Chief Executive Officer of the Episcopal Housing Alliance and Economic Development. Much of his teaching and community and economic development experience focus on the issues of affordable housing, economic development, fair housing, health and mental health care, homelessness, human trafficking, and substance abuse.
At Fuller Theological Seminary, Dr. Colletti teaches GM518, Introduction to Urban Studies and TM522, Homelessness, Congregations and Community Partnerships.