Using the scientist-practitioner model, the Doctor of Philosophy in Clinical Psychology blends clinical training with innovative research. This program is normally accomplished in six years and requires the completion of at least 238 units in the School of Psychology and, as part of our commitment to deep theological integration, at least 60 units in Fuller's School of Theology or School of Intercultural Studies. (In the PhD in Clinical Psychology program, students are awarded a Master of Arts in Psychology after completing 88 selected units.)
Coursework is divided into the following categories:
| | |
| --- | --- |
| General Psychology | 36 units |
| Research | at least 40 units |
| Integration | 20 units |
| Clinical Psychology | 38 units |
| Field Training | 88 units |
| Electives | 16 units |
| Theology | 60 units (minimum) |
| Total | 298 units (minimum) |
I'm Interested in the PhD in Clinical Psychology at Fuller
COMPETENCIES
All students who complete their doctoral training at the Fuller School of Psychology will develop certain competencies as part of their preparation for practice in health service psychology. However, the emphasis placed within each competency area will differ, depending upon whether one pursues a PhD or a PsyD. Students who complete the PhD in Clinical Psychology will develop the following competencies:
RESEARCH
Conduct original empirical or theoretical research that contributes to the scholarly literature 
Disseminate this research primarily to national and/or international audiences
ETHICAL AND LEGAL STANDARDS
Recognize and respond appropriately to legal and ethical situations and dilemmas, with enhanced competency in knowing and applying legal and ethical statutes governing research
INDIVIDUAL AND CULTURAL DIVERSITY
Understand how one's own individual, cultural, and religious history, attitudes, and biases affect one's work, with an enhanced understanding of the impact of those factors on research participants, clients, and colleagues 
Demonstrate enhanced knowledge, application, and awareness of current theory and research as they apply to addressing diversity in the execution of research
PROFESSIONAL VALUES AND ATTITUDES
Engage in self-reflection, pursue self-improvement, and seek supervision to enable behavior that reflects the profession's values and attitudes (e.g., integrity, deportment, professional identity, accountability, lifelong learning, and compassion)
Across training, grow in the ability to respond effectively and independently to increasingly complex professional challenges, with enhanced competence in the domain of research
COMMUNICATION AND INTERPERSONAL SKILLS
Develop and maintain effective relationships with a wide range of individuals and groups, including colleagues, organizations, communities, supervisors, supervisees, and clients 
Demonstrate excellent oral, nonverbal, and written receptive and expressive communication skills, with enhanced competence in the domain of research
ASSESSMENT
Demonstrate an ability to use assessment tools to answer increasingly complex and varied clinical questions, interpret results to draw informed conclusions, and make treatment recommendations 
Communicate assessment findings and implications in an accurate and effective manner to all levels of research and clinical audiences
INTERVENTION
Select and provide interventions informed by the current scientific literature, considering assessment findings, diversity characteristics, and contextual factors 
When the literature does not provide a clear evidence base, seek consultation to effectively modify and adapt evidence-based approaches
SUPERVISION
Demonstrate knowledge of supervision models and practices
CONSULTATION AND INTERPROFESSIONAL / INTERDISCIPLINARY SKILLS
Demonstrate knowledge of and respect for the roles and perspectives of other professions, working effectively in interdisciplinary field training settings and consulting when appropriate
COMPARE THE PHD AND PSYD
How do the PhD in Clinical Psychology and PsyD in Clinical Psychology programs differ? Download this chart detailing the differences in emphasis within each competency area.
FIELD TRAINING
Fuller places a high emphasis on field training. Students gain supervised training through a variety of placements in the greater Los Angeles area, including Fuller's Psychological and Family Services clinic. Students will spend a minimum of 1,000 hours engaging in a variety of clinical experiences, including psychological assessment and diverse interventions.
ACCREDITATION
The PhD program is accredited by the Commission on Accreditation of the American Psychological Association. Questions related to the program's accredited status should be directed to the Commission on Accreditation:
Office of Program Consultation and Accreditation
American Psychological Association
750 1st Street, NE, Washington, DC 20002
Phone: (202) 336-5979 / E-mail: apaaccred@apa.org
Web: www.apa.org/ed/accreditation
Continue the Conversation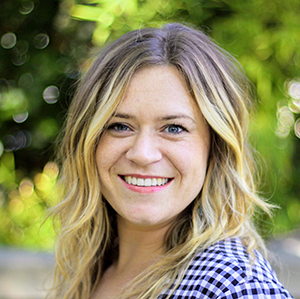 If you have any questions or would like more information about the PhD in Clinical Psychology, please contact us.
Our offices are open Monday to Thursday from 8am to 5pm, and 10am to 5pm on Friday (Pacific Time).