Fuller is excited to announce that Aaron Dorsey has been named our new Communications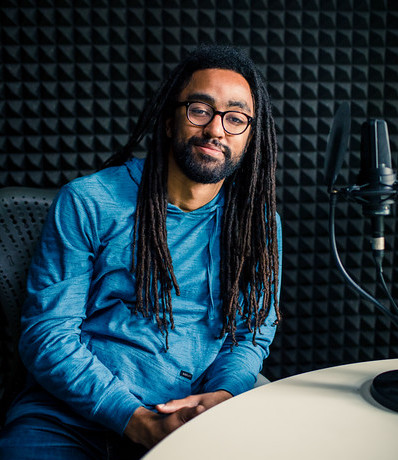 Inclusion Liaison, a role that will offer guidance and support as the Communications team moves toward a more fully embodied storytelling of our diverse community.
This new position will evaluate institutional communication in order to ensure the language is welcoming and appropriate for our diverse constituency, as well as adequately contextualizing the stories of our students, alumni, and community.
"This kind of storytelling is not about positive spin, but about telling stories that change the way we live and relate to one another," said Dorsey.
"We need to move from our stories just representing the diversity of our community toward more embodied storytelling," said Lauralee Farrer, VP of communications and chief storyteller.
Aaron will help integrate Fuller's various underrepresented groups into our storytelling and marketing—such as reading our communications for language sensitivity. Aaron will also be doing similar work with our Korean-speaking students, Centro Latino, Asian American Center, and more.
He will work directly with Lauralee Farrer on crafting the narrative of Fuller moving forward, especially with regard to the move to Pomona, and he will also collaborate with Dr. Alexis Abernethy in her role as associate provost for faculty inclusion and equity, and Rob Bethke, director of international communications. We're grateful for Aaron's vital role as Fuller works toward storytelling and communications that are more truly multicultural, more embodied, and more hospitable to our diverse community.