Alexia Salvatierra Named Assistant Professor of Integral Mission and Global Transformation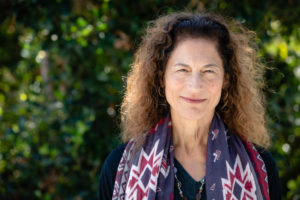 Alexia Salvatierra will transition from her current position as visiting ecclesiastical faculty to assistant professor of integral
mission and global transformation. Emerging from a competitive field of applicants for the School of Intercultural Studies' search to fill a position in poverty and development, Alexia brings with her not only a Doctor of Intercultural Studies from Fuller but also her extensive background in areas of community activism, advocacy, and immigration; her extensive networks in Southern California and across the country; her record of organizational entrepreneurship; and her rich history of service to Fuller's Centro Latino as pastor, activist, and practitioner. She authored a recent important study, "Latinx Millennials in the US and Theological Education" (in press), that will contribute to the core focus of where SIS (and SOT) seeks to align itself. The spiritual, practical, and scholarly energy she brings, which extends from her co-authored work, Faith-Rooted Organizing: Mobilizing the Church in Service to the World (IVP, 2014) and continues to develop in multiple related directions, fits centrally into Fuller's new strategic plan.