Fuller Announces Launch of Doctor of Marriage and Family Therapy Degree
Fuller Seminary is launching a new degree today that will provide additional professional knowledge and training for mental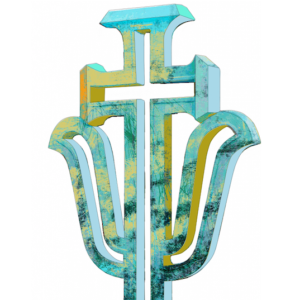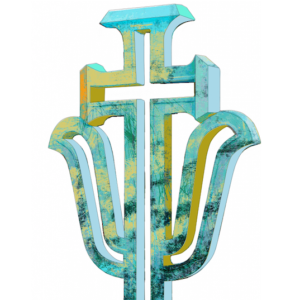 health professionals. The Doctor of Marriage and Family Therapy* (DMFT) degree at Fuller's School of Psychology & Marriage and Family Therapy (SOPMFT) will provide advanced clinical training and greater expertise in areas such as assessment, consultation, and research to licensed marriage and family therapists holding master's degrees and already practicing in clinical settings including private practice, community agencies, schools, hospitals, or universities. This will be a two-year hybrid program, utilizing both online and in-person modalities. The Fuller Board of Trustees approved the degree during its board meeting in January, following approvals by the faculty of the SOPMFT, the Academic Council, and the Joint Faculty. The first class is expected to matriculate during Fall Quarter 2021.
Joy Velarde, project manager, led a multidisciplinary team through the analysis stage of the new degree development process recently introduced by senior leadership. "Leading the DMFT analysis and launch team through this new process was exciting and fulfilling," said Dr. Velarde. "The team members provided their expertise and put together a meaningful degree program that will significantly impact Fuller, future students, and the greater community."
Cedric Williams, assistant professor of marriage and family therapy and program director for the DMFT, recently joined Fuller to direct curricular, faculty, and student experiences related to this degree. Dr. Williams noted, "The DMFT program will continue to add value to the distinguished programs at Fuller's School of Psychology & Marriage and Family Therapy by creating an accessible and relevant degree that will enhance clinical skills for licensed mental health professionals."
Along with benefiting from Fuller's unique emphasis on integration, interdisciplinary curriculum, and multicultural competence, DMFT students will have the opportunity to receive in-depth consultation in specialized areas like Emotionally Focused Therapy and Restoration Therapy. Students will also learn effective marketing strategies to lead, grow, and develop their current practices or agencies and learn how to expand and market new areas of expertise as clinicians.
"The mission of Fuller is to provide indispensable and formational education to diverse Christian leaders everywhere," said Amos Yong, chief academic officer of Fuller. "We are all hopeful and expectant that prospective students and their employers will find this degree indispensable and that the people our students serve will feel the same way, finding this to be true even while our students are completing their programs of study."
Ted Cosse, dean of the School of Psychology & Marriage and Family Therapy and Fuller's chief operating officer, sees new degrees as playing a critical role in the future of Fuller. "New degrees and the refreshing of our existing degrees are vital to the sustainability of our seminary. Our new strategy, FULLER NEXT, calls for the addition of many more exciting, relevant, and indispensable degrees in the months and years ahead. Stay tuned!"
Learn more information about the DMFT and begin the application process.
*Pending WSCUC approval