Fuller Honors Juan Martínez as He Accepts New Leadership Role at Ashland Theological Seminary
It is with mixed emotions that I announce that Juan F. Martínez,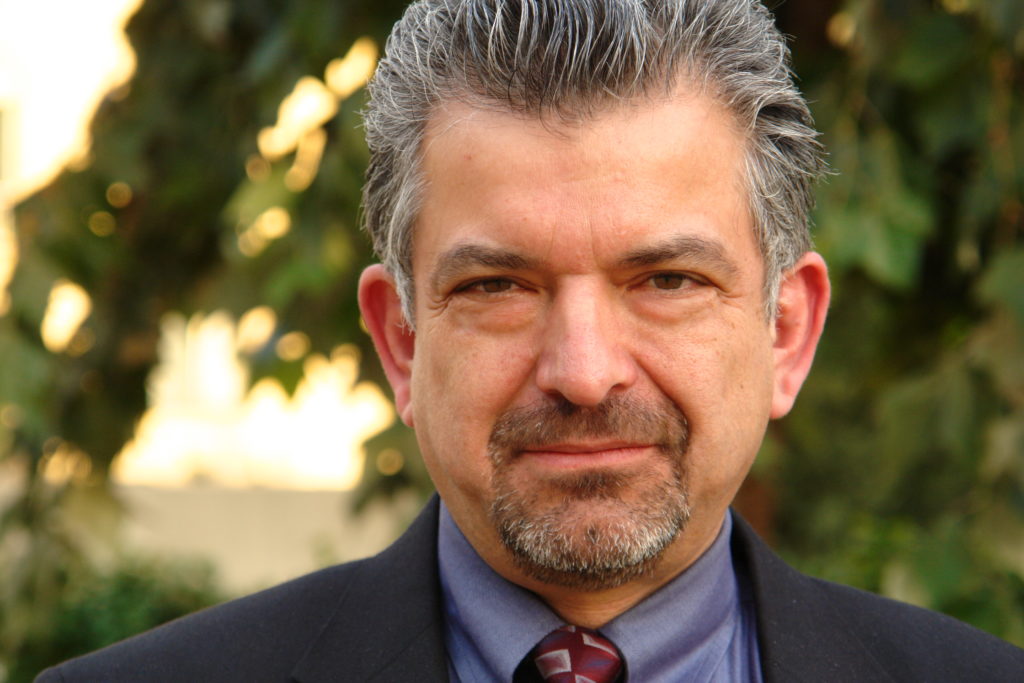 Fuller professor of Hispanic studies and pastoral leadership, has accepted the position of Vice President of Ashland University and Executive Dean at Ashland Theological Seminary—a graduate division of Ashland University—effective July 1, 2019. This is a great loss to the Fuller community in light of the deep contribution Dr. Martínez has made to the institution. He has served Fuller over many years and has brought a keen theological and cultural mind to all he has done. His seminal work led to the establishment of Centro Latino and his productive scholarship has enlightened people near and far. This new role at Ashland Seminary will give him the chance to lead in an exciting new season for him and we all wish Dr. Martínez the very best as he begins his new endeavor this summer.
"In theological leadership we often find different types of leaders: founders, developers, and shapers. Rarely you have the three in one," says Oscar García-Johnson, assistant provost for the Center for the Study of Hispanic Church and Community. "Dr. Juan Martínez has embodied these styles by building up a Hispanic Church program into a dynamic and state-of-the-art Center for the Study of Hispanic Church and Community that currently offers three master's programs (MAT, MATM, MDiv) as well as a DMin program––all of these 100 percent in Spanish. His visionary leadership has given me the chance to infuse into Fuller Seminary other Latinx programs such as professional certificates and a PhD with a track on Latina Global Theology and Leadership. A pioneer scholar on the history of Latino/a Protestantism and a very influential community leader, Dr. Juan F. Martínez will be deeply missed at Fuller Seminary in general and at the Centro Latino in particular. We congratulate Ashland Seminary for a visionary and strategic appointment in a time when the Latinx population is on the rise. We will try our best to take advantage of the efforts and legacy Dr. Martínez has left with us at Fuller Seminary."
In addition to Dr. Martínez's new position at Ashland Seminary, I am very pleased to announce him as the 2019 recipient of the C. Davis Weyerhaeuser Award for Excellence. The Weyerhaeuser Award is Fuller's highest honor of distinction given to a deserving faculty by his or her peers. This award is traditionally revealed at our commencement ceremony but, given the circumstances, I want to depart from tradition so that we can aptly honor Dr. Martínez for his work at Fuller and send him out with the knowledge that he is held in the highest esteem by his colleagues and all here at Fuller.
Dean of the School of Theology Marianne Meye Thompson aptly summarizes Martínez's impact for the Weyerhaeuser Award: "As a professor and colleague, you have positively influenced many with your lived commitment to multiculturalism in your person, your writing, and your teaching and work here at Fuller and elsewhere. You have exercised your gifts as a scholar, teacher, and mentor among our students in multiple programs, modalities, and languages. You have lifted a prophetic voice on behalf of the underrepresented. Your pioneering scholarly work on Latino Protestantism in the United States has called attention to a neglected part of the story of the American church. In addressing issues of immigration, migration, and transnational identity, you have called our attention to the need to develop leaders for these changing contexts of ministry."
Since coming to Fuller in 2001, Dr. Martínez has served as vice president for diversity and international ministries, vice provost, associate provost for diversity and international programs, and director of the Center for the Study of Hispanic Church and Community. Among other topics, his research focuses on the history of Latino Protestantism, Latino Protestant identity, ministry in Latino Protestant churches, Latino and Latin American Anabaptists, and transnational mission among U.S. Latinos.
Dr. Martínez joined Fuller from the Latin American Anabaptist Seminary in Guatemala City, Guatemala, where he served as rector for nine years. A Mennonite Brethren pastor, he also has experience in church planting and teaching in both religious and secular venues. He served as director of Hispanic Ministries for the Pacific District Conference of the Mennonite Brethren Church and of Instituto Bíblico del Pacífico, a Mennonite Brethren Bible Institute. Dr. Martínez has written several books including, most recently, The Story of Latino Protestants in the United States. He has also contributed chapters to various books and published articles in many journals in both English and Spanish. In addition, he was a regional editor for the Global Dictionary of Theology.
"Juan Martínez has served Fuller faithfully and well for nearly 20 years in a variety of roles," says Provost Mari Clements. "His impact on students has been especially profound. Whether teaching in English or in Spanish, his courses have been transformative as well as informative, and we will deeply miss him even as we celebrate this new opportunity for our beloved colleague."
Please join us in congratulating Dr. Martínez on this new endeavor and pray for him and his family as they prepare to transition to Ohio in the coming months.
With gratitude for our brother Juan,
Mark Labberton
President