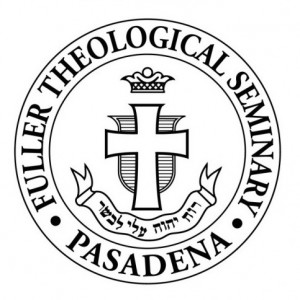 Today it was announced that President Trump is not expected to extend the March 5 deadline for legal protections from deportation of those under the Deferred Action for Childhood Arrival (DACA), also known as "Dreamers." This decision and Congress's inability to devise a solution for this pressing issue have created a cruel atmosphere of fear and uncertainty for DACA beneficiaries and their families, and those of us who call them friends and neighbors. Because the Christian faith is largely demonstrated by our care and hospitality for the vulnerable such as these, we want in the strongest terms to proclaim Fuller Seminary's unwavering support for these brave, hard-working Dreamers and their families.
These Dreamers, a vulnerable young generation in our society, are men and women whose parents often fled countries enveloped in war or decimated by authoritarian regimes hoping for shelter and opportunity in America, a country defined from its founding as an immigrant nation. Decades later, those children, now adults, call the United States home and are protected by the DACA program.
We urge the government to find an immediate solution to protect DACA recipients and their families, among them students and staff, from deportation. We call on the Fuller Seminary community to pray for congressional leaders as they work to formulate legislation allowing all of our students and colleagues to follow their vocations before God and to open for our Dreamers a path for permanent residency citizenship.
In addition to our prayers, Dreamers and their families need our advocacy and support. The March deadline approaches. If this situation is a source of concern and compassion for you, please join me in writing or calling the offices of our legislative leaders this week, urging them to support these young women and men of our community. Long-term immigration legislation is complicated, contested, and still far off, but for now I urge the Fuller Seminary community to promote just treatment and respect for all humanity, especially the most vulnerable. In this way we may embody in word and deed the good news of Jesus Christ—who taught that however we treat those in need is a reflection of our treatment of God (Matthew 25).
Mark Labberton
President
Fuller Seminary