Fuller Welcomes Andrea Waddell-Pratt as Associate Professor of the Practice of Marriage and Family Therapy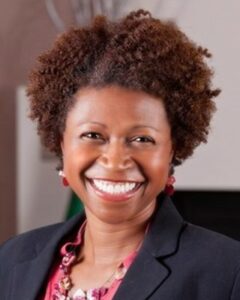 The School of Psychology & Marriage and Family Therapy welcomes Andrea Waddell-Pratt as associate professor of the practice of marriage and family therapy. In her role as professor, she endeavors to draw on her experience as a practicing clinical psychologist to help students broaden their understanding of therapeutic practice, craft a clinical identity, and develop treatment skills that allow for work with diverse populations. She has served as adjunct faculty in Fuller Arizona's MFT program in Phoenix since 2014.
Across her 22 years as a clinician, Dr. Waddell-Pratt has offered care in varied therapeutic settings, including corrections, community mental health, and private practice. Since 2011, she has taught at the undergraduate level, and she has regularly presented at workshops on the topics including the health and well-being of BIPOC populations, as well as the integration of psychology and spirituality. As a seasoned clinician, Waddell-Pratt has mentored and supervised students and developing clinicians. Throughout, she has always leaned into and advocated for those whose needs and pain have often gone unnoticed by society. Foremost among her focus is an accurate and accepting understanding of self, as this becomes foundational for seeing, understanding and being able to embrace others. Shaping her teaching philosophy is her belief that the current intersection between history, religion and psychology is primed for advancing life-giving perspectives on multiculturalism, togetherness, and forward progress.
Waddell-Pratt maintains a private practice, of which she is executive clinical director and where she specializes in treating those suffering with anxiety conditions and couples experiencing marital discord.