Fuller Welcomes Katherine Jazyk-Larson as Assistant Professor of the Practice of Clinical Psychology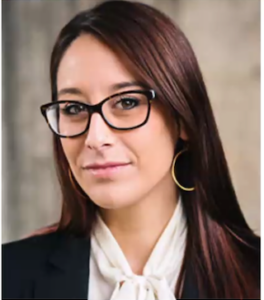 The School of Psychology & Marriage and Family Therapy welcomes Katherine Jazyk-Larson as assistant professor of the practice of clinical psychology. Building on her four years of experience as a clinical supervisor at Fuller Psychological and Family Services, Dr. Jazyk-Larson will continue to teach courses for SoPMFT in a variety of areas. In her new role, which will expand her work with students to advising, dissertation oversight, evaluating comprehensive exams, and committee work, she will provide particular emphasis on aiding students in learning insight-oriented depth approaches to working with others, drawing from psychoanalytic, relational, and attachment perspectives.
She draws from over a decade of experience, coursework, and training and was recently selected for and completed a year-long teacher training fellowship with the American Psychoanalytic Association (APsaA). She received her bachelor's degree in psychology from Azusa Pacific University, and her master's and doctoral (PsyD) degrees were both completed at Biola University's Rosemead School of Psychology. Her studies have focused in the area of psychoanalytic theory and she has long term goals of becoming a psychoanalyst herself.
Jazyk-Larson views it is a great honor to belong to a community that integrates both faith and practice in the manner that Fuller does. To both her clinical work and her teaching, she brings the philosophy that therapy is a sacred space where the Holy Spirit can move within human relational experience.