Fuller Welcomes Ping-Cheung Lo as Academic Dean of the Chinese Studies Center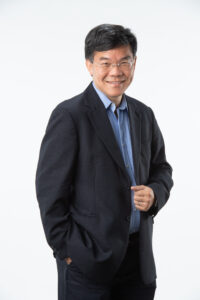 The School of Mission and Theology welcomes Ping-Cheung "PC" Lo, a renowned scholar of Christian ethics and Chinese philosophy, as the first person appointed to the Dean and Rebecca Stephan Chair in Chinese Studies and the first academic dean of the Chinese Studies Center, the newest of Fuller's five ethnic centers. Dr. Lo holds two PhDs (in philosophy at SUNY Buffalo and in religious ethics at Yale). After 30 years of outstanding teaching in the Religion and Philosophy Department of Hong Kong Baptist University, most recently he has served as Distinguished Professor of Ethics at Logos Evangelical Seminary in El Monte, California.
Frequently a guest speaker, conference participant, and visiting professor in religious studies and philosophy at leading mainland Chinese universities, Lo is deeply committed to partnering with the global Chinese church for mutual learning and faculty development. As a comparative ethicist, he enjoys bringing Confucian and Christian perspectives into dialogue. He is the author of 20 books and 90 journal articles and book chapters, with his book Christian Ethics: Principles and Applications now serving as a standard introduction to Christian ethics in the Chinese language and read by Chinese Christians all over the world. His recent work in Chinese just war ethics has been groundbreaking, including Chinese Just War Ethics: Origin, Development, and Dissent (co-edited with Sumner B. Twiss). He serves on the editorial board of The Journal of Religious Ethics. In addition to his scholarship, he is a passionate, well-trained, bass-baritone and choir member, having sung with both the Opera Hong Kong and the Hong Kong Philharmonic Orchestra Choir.