Juan Martinez's Groundbreaking New Book Now Available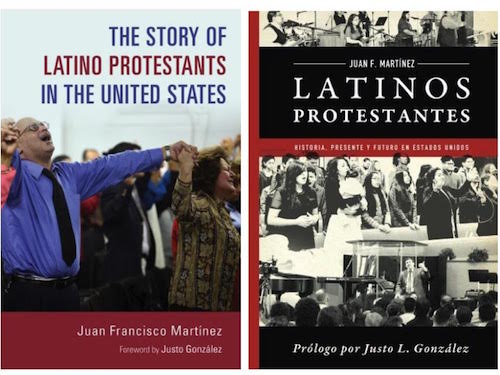 Juan Martínez, professor of Hispanic studies and pastoral leadership, has released a new book, The Story of Latino Protestants in the United States, that is the first major historical overview of one of America's most vibrant Christian movements. This groundbreaking book provides a broad historical overview of Latino Protestantism in the United States from the early 19th century to the present.
"Latino Protestants account for most of the growth of US denominations that are growing or, at least, are not losing members," said Martinez. "They have been part of US Protestantism for over 150 years and they are changing the face of US Protestantism. Yet their role is largely unaccounted for in church history books about the US. The Story of Latino Protestants in the United States addresses this gap."
"The Story of Latino Protestants in the United States is unique in that it is the first complete history of Latino Protestants in the United States," said Martínez. "There have been Latino Protestants in the US since around 1851, after the US takeover of the Southwest from Mexico. But this is the first time a complete history has been written."
Beginning with a description of the diverse Latino Protestant community and a summary of his own historiographical approach, Martínez then examines six major periods in the history of American Latino Protestantism, paying special attention to key social, political, and religious issues—including immigration policies, migration patterns, enculturation and assimilation, and others—that framed its development and diversification during each period. He concludes by outlining the challenges currently facing Latino Protestants in the United States and considering what Latino Protestantism might look like in the future.
Offering vital insights into key leaders, eras, and trends in Latino Protestantism, Martínez's work will prove an invaluable resource for all who are seeking to understand this rapidly growing US demographic. "Given the current environment, it is important to talk about the contributions of Latino Protestantism to US Protestantism in general. This book invites readers to understand how Latinos became Protestants and their potential role in the future of US Protestantism," said Martínez.