Michael Hardin Appointed Professor of Marriage and Family Therapy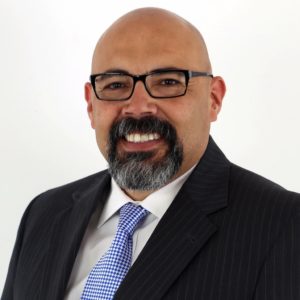 Michael Hardin has been appointed professor of marriage and family therapy in the School of Psychology. Previously, Michael had served as department chair and professor in the Clinical Mental Health Counseling and Family Studies program at Lubbock Christian University in Lubbock, Texas. He received both his MS and PhD from Texas Tech University.
Michael and his wife, Jennifer, have been active leaders in marriage ministries for many years in Lubbock. They met while attending Lubbock Christian University (LCU) for their undergraduate studies. They have two adult children, Karley and Jake. 
"My wife and I are very excited about integrating with the Fuller family," Michael shared recently. "I couldn't be more joyful about the team I will be a part of here at Fuller." Ted Cosse, dean of the School of Psychology, added, "Michael brings many gifts to our Marriage and Family program. These gifts will play an important role in helping our MFT program both thrive and expand on all of our campuses."