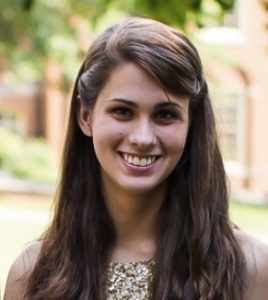 PhD Christian Ethics, Center for Advanced Theological Studies
Melanie was the first graduate of the Science and Religion major at Samford University in Birmingham, Alabama studying with Dr. Steve Donaldson. In this program, her research on theodicy and biological randomness won the 2013 Arthur Peacocke Student Essay Prize of the The Science and Religion Forum. Participation in the Forum's annual conference led to the opportunity to earn her Master's at New College, University of Edinburgh with Dr. Mark Harris. While there, she won the 2016 European Society for the Study of Science and Theology Student Prize for her paper on the imago Dei and transhumanism. Now, Melanie's work at Fuller focuses on the theological ethics of individual autonomy in a technologically networked society. She seeks and welcomes opportunities to engage Christian congregations and science communities with issues of faith and reason. Melanie grew up in Orlando, Florida and is married to Nick who works as a cybersecurity engineer.
Bachelor of Science and Religioni
The University of Edinburgh
Science and Religion, Transhumanism, Ethics and Technology, Personal Autonomy, Artificial Intelligence, Bioethics, Faith and Reason
Donaldson, Steve and Melanie McConnell. "Simulation as a Method for Theological and Philosophical Inquiry." Theology and Science 13, no. 3 (July 3, 2015): 354–70.
Fuller Seminary hosts these profiles as a courtesy to our doctoral students. Their views are their own and do not necessary reflect the views of the seminary.