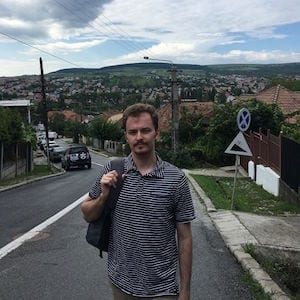 PhD Systematic Theology, Center for Advanced Theological Studies
The "hypothesis" (it is better to call it a hunch) which informs my research is this: we are already in touch with the truth of things, entangled with it, in contact with it, and it can become clear to us if only we know how to look at it in the right way. I assume that all Christians inhabit the same Christian reality, they are all in touch with the same things, but they talk about them differently, and these differences lead to division. I want to undertake phenomenological investigations into the basic experiences of Christian life in the hope of resolving some of these disputes by appeal to what is clear and experienced by all. My doctoral work is specifically concerned with the phenomenology of Scripture, in the interest of clarifying what it is to read the Bible as Scripture, what it is to be spoken to by God through the Scriptures, what role the Tradition of the Church plays in enabling this experience, etc. in order better to understand the relationship between Scripture and Tradition for the sake of a proper theological methodology.
Fuller Theological Seminary
Philosophical theology, phenomenology, Scripture and Tradition, classical theism, patristics
Fuller Seminary hosts these profiles as a courtesy to our doctoral students. Their views are their own and do not necessary reflect the views of the seminary.