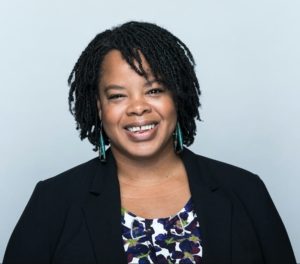 PhD Theology and Culture, Center for Advanced Theological Studies
Tamisha A Tyler, MDiv (she/her) is a PhD student studying Theology, Culture and Ethics. Her interests include exploring a theopoetic disposition for ethical concerns and engaging the intersection of theology, ethics and culture through the work of Octavia Butler. A dynamic speaker and facilitator, she hosts workshops and discussion around diversity, community and art. She also works with several arts organizations and projects including Level Ground, New Story Festival, and serves as a Director at Membership for ARC. She also co-hosts a podcast entitled Why Were Friends. 
California State University, Long Beach
Bachelor of Arts in Black Studies
Fuller Theological Seminary
Master of Divinity in Worship, Theology and Arts
Theology and Culture, Theology and Literature, Afrofuturism, Black/African American Studies, Theopoetics, Ethics,
Fuller Seminary hosts these profiles as a courtesy to our doctoral students. Their views are their own and do not necessary reflect the views of the seminary.