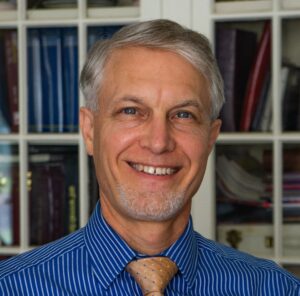 PhD Intercultural Studies, School of Mission and Theology
I am a PhD Candidate in Intercultural Studies at Fuller (since 2018), and my wife and I (with our two sons) worked in international development in the former USSR for 16 years. Born in Albany, New York, I grew up in the Himalayas, where my parents were doctors at a rural mission hospital.
Join my study of social media interactions in which people use Scripture, theological reasoning, or the spiritual authority of a religious leader to support positions taken on public policy, politics, or social ethics. For details, see my informed consent form. The form collects no personal data but asks for a response via the Contact form on my website or one of the social media links there. (And you can click "clear form" at any point in the consent form.)+
MA in Intercultural Studies
Linguistic Anthropology (Ethnographically Grounded Discourse Analysis), Digital Ethnography ("Netnography") of Social Media Interaction, Public Theology, Christian-Muslim Relations in North America
"Narrow Conceptions of the Common Good: An Ethnographically Grounded Discourse Analysis of a Facebook Discussion on Muslim Immigration to the US."
Authentic Lives: Overcoming the Problem of Hidden Identity in Outreach to Restrictive Nations. Pasadena, CA: William Carey Library
Fuller Seminary hosts these profiles as a courtesy to our doctoral students. Their views are their own and do not necessary reflect the views of the seminary.