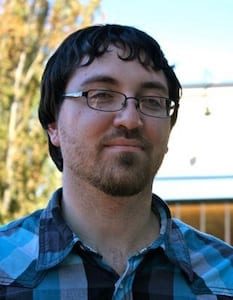 PhD New Testament, Center for Advanced Theological Studies
I am a Ph.D. Candidate in New Testament Studies, hopefully in the last year of my program. I teach as an adjunct instructor at Fuller and Azusa Pacific University. I am interested in collaborative research projects related to Paul, early Christianity, or the intersection of science and scripture. My dissertation pertains to death in the book of Romans.
Seattle Pacific University
Paul, Philo of Alexandria, Early Christianity, Science and Scripture, Second-Temple Judaism
"The Secret Plan of God and the Imitation of God: Neglected Dimensions of Christian Differentiation in Ad Diognetum." Journal of Early Christian Studies 27.2 (Summer 2019) [forthcoming]
"Morality, Not Mortality: The Inception of Death in the Book of Romans." Perspectives on Science and Christian Faith 71.1 (March 2019) [forthcoming]
Fuller Seminary hosts these profiles as a courtesy to our doctoral students. Their views are their own and do not necessary reflect the views of the seminary.