Our next president must be someone who resonates with Fuller's rich heritage and continual calling. They must discern the "signs of the times" within the global church and lead the Fuller community to speak courageously to the church and Christ followers everywhere—equipping them to embrace the practices and strategies that will enable the Christian movement to be productive and relevant in a changing global context. In short, our president must care deeply about providing indispensable, formational education for diverse Christian leaders everywhere.
Having said this, we believe the next leader of Fuller will embrace the FULLER NEXT vision as a faithful expression of how we do this in the near-term. We are eager for God to bring the right president who will bring their own perspective and strengths to build upon the FULLER NEXT strategy, helping to advance the direction discerned by many while also leading with an innovative spirit for the future of Fuller. 
The Heart of What We Need
As highlighted in Fuller's current strategic plan, FULLER NEXT, the seminary seeks a president to lead the entire community in becoming more attuned to understanding and responding proactively to the needs of the church, prospective students and learners, and to where the Spirit is leading.
On a concrete level, we are looking for a leader who can:
Advance Fuller's spiritual voice by articulating an Evangel-centric vision of life that transcends the political and social captivities in which Christianity is mired today, and help Fuller be a profoundly influential advocate for the worldview that Jesus described as the kingdom of God.
Expand and deepen Fuller's base of financial supporters.
Build Fuller's institutional strength by mobilizing all of our constituents to:

Launch new degrees and refresh existing ones to attract and equip more students
Advance student enrollment and tuition revenue and learner engagement with resources from Fuller's Leadership Formation Division
Achieve a more diverse, equitable and inclusive community
Build a positive, unrestricted net income for each year
Advance our passion to provide indispensable, formational education for diverse Christian leaders everywhere.
If you are a serious candidate for this job, then the thought of working for these outcomes will not wither you but inspire you.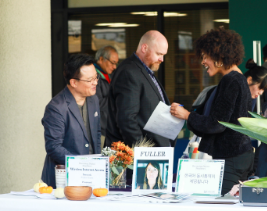 Past Behavior is the Best Predictor of Future Performance
We feel that a successful candidate for the Fuller presidency will be able to demonstrate a concrete record of being able to:
Perform the core functions of executive leadership:

Define and cast vision
Choose and engage talent (faculty and administrative)
Craft and execute strategy
Measure and ensure accountability
Adapt to current information and make course corrections

Cultivate donor relationships that increase generosity and organizational thriving
Lead across cultures
Identify the strategic moves needed for long term success
Maintain the objectivity, perspective, and humility needed to accurately recognize one's own strengths and developmental needs and to identify an organization's strengths and opportunities within the larger context in which it operates
Communicate and inspire others from the 1:1 to the mass level
Connect, influence, and unite across the organization's key constituencies (Board of Trustees, Senior Leadership Team, faculty, staff, students, alumni, church leaders, nonprofit leaders, etc.)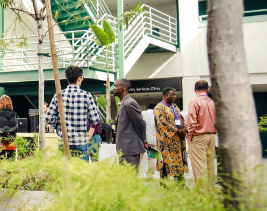 the leader we seek is unusual
Fuller's next president will possess a unique combination of attributes. Nonetheless, we pray to enter into relationship with someone who, though imperfect or still growing in a variety of ways, will:
Have a deep, personal, and practical relationship with Christ as the fount for their life
Feel a calling to serve the kingdom, the church, and its leaders with multiplying influence
Display a healthy, integrated soul––an ability to integrate the fruitful effects of failures, hurts, and disappointments, as well as victories and achievements for God's purposes
Exhibit personal warmth/charisma that draws people in and enables them to be an immediate "presence" in group settings
Find joy in cultivating relationships with donors to advance the mission of Fuller
Value and embrace cultural and ethnic diversity
Possess emotional intelligence––a demonstrated capability for understanding and leading self and others
Exhibit a healthy balance of humility and courage in their practical action
Demonstrate evidence of a godly life and spiritual fruit in professional, family, church, and community relationships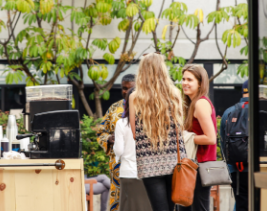 As happened when the prophet Samuel was led to the shepherd boy, David, God may surprise us by leading us to a candidate outside of our predetermined expectations. At present, however, we are looking for someone who exhibits many of the following qualifications:
Earned doctorate preferred
Views fundraising as a joyous opportunity––both in principle (major gifts) and mass (supporters) markets
Published scholarship––ideally in the evangelical world and/or broader Christian church
15+ years leadership experience in a multifunctional/multiregional/multicultural organization
Deep understanding of how academic institutions work––shared governance, faculty selection and development, accreditation, curriculum or program development, student affairs, etc.
Record of transformational leadership––ability to lead through multiple stages of an organization's life cycle (start-up, high growth, plateau growth, turnaround, etc.)
Cultural humility and sensitivity
A Breadth and Depth of Knowledge
We appreciate that any candidate for president will have a learning curve in various aspects of their new role. At the same time, we feel it is to Fuller's advantage to find someone who can:
Understand enough church history and missiology to be deeply thoughtful and biblically rooted in response to current social movements/climate––locally, nationally, and globally
Embrace the urgent need for new methods to equip pastoral leaders in the context of a declining Western church and expanding Global South
Perceive the strategic significance of technology in the student/leader space
Grasp how holistic formation works––at the spiritual and vocational levels
Appreciate educational best practices in the development of students and learners

For More Information on How to Apply