ABOUT FULLER THEOLOGICAL SEMINARY
Fuller Seminary provides professional, graduate-level education through its schools of theology, psychology, and intercultural studies. Through its main campus near Old Town Pasadena, California and several regional campuses, and online programs, Fuller serves nearly 4,000 students from 90 countries and 110 denominations, offering five programs fully in the Korean language and four in Spanish. The seminary's 43,000 living alumni, the largest alumni base of any seminary, serve throughout the world as ministers, nonprofit organization and corporate leaders, therapists, counselors, teachers, and in many other vocations of service and leadership.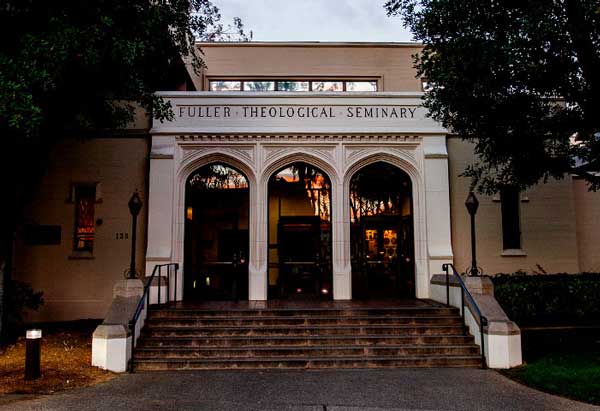 Fuller's nearly 100 faculty members are leaders in their fields and among the world's most published, quoted, and influential theologians, missiologists, and psychologists. Our faculty members publish extensively on scholarly and social issues that influence academic thinking, public policy, church practice, foreign affairs, and nonprofit efforts.
Coming from across the globe and a broad spectrum of Christian traditions, these men and women share a commitment to teaching and forming global leaders for a myriad of vocations both in and outside the church.
FOR PRESS INQUIRIES, PLEASE CONTACT:
Communications@fuller.edu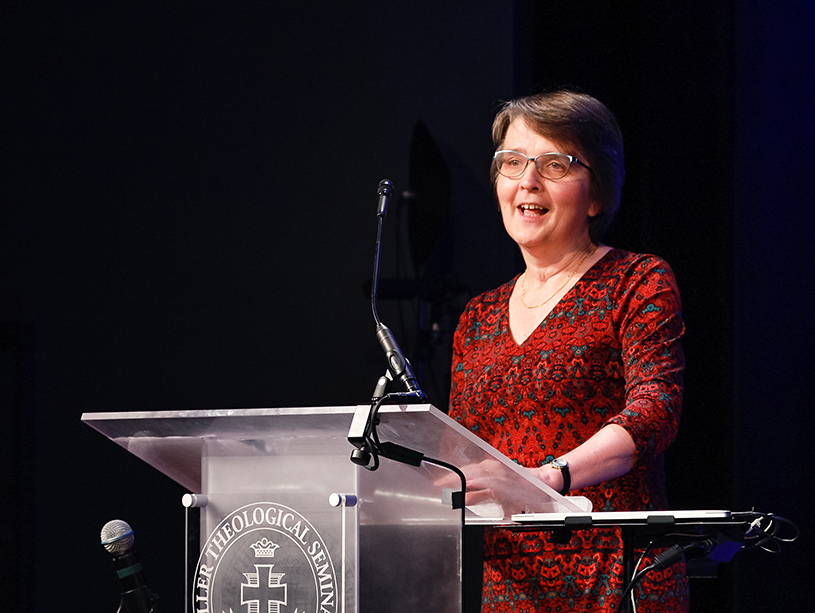 EXPERTS ON TRENDING TOPICS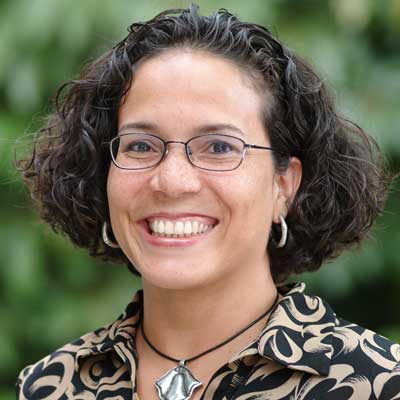 LISSETH ROJAS-FLORES 
SCHOOL OF PSYCHOLOGY
Can talk about:
Immigration, Trauma Effects of Immigration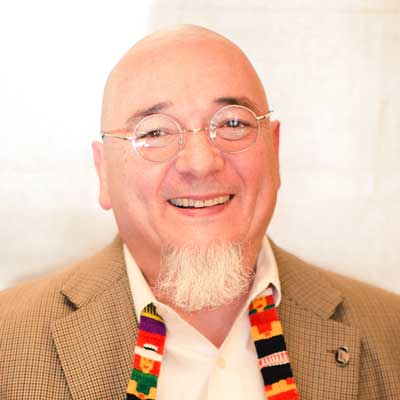 JOHNNY RAMÍREZ-JOHNSON
SCHOOL OF Mission and Theology
Can talk about:
Race Relations, Racial Reconciliation, the Church and Race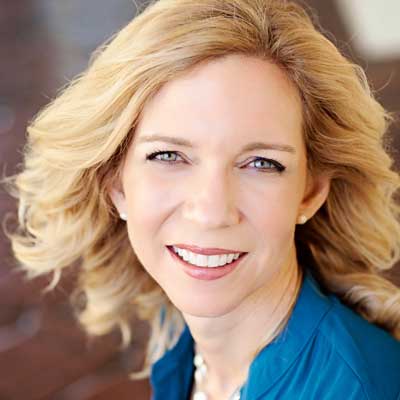 KARA POWELL
SCHOOL OF Mission and THEOLOGY
Can talk about:
Youth Trends, Youth and Emerging Adult Communication, How Organizations Can Engage with Youth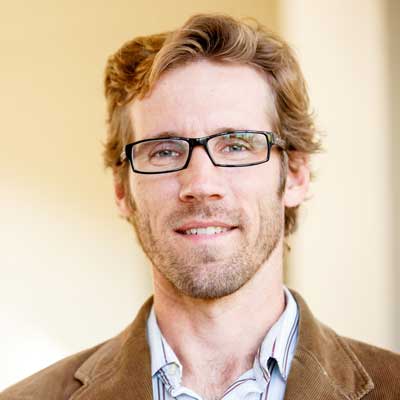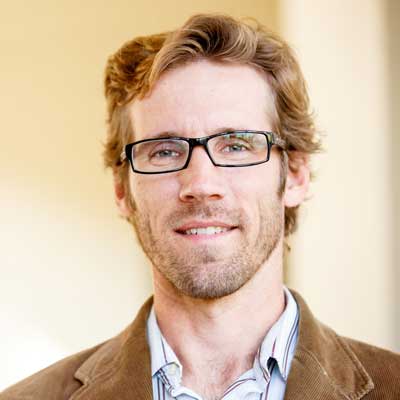 TOMMY GIVENS
SCHOOL OF Mission and THEOLOGY
Can talk about:
Climate Change, Pacifism, Implications of War, Political Theory
ADDICTIONS
Matthew H. Russell
Dale S. Ryan
ADULT EDUCATION TECHNIQUES
Robert E. Freeman
AFRICAN AMERICAN PSYCHOLOGY
Alexis D. Abernethy
ANTHROPOLOGY AND CULTURAL TRENDS
Sherwood G. Lingenfelter
Johnny Ramírez-Johnson
BIBLICAL LANGUAGES
Christopher Hays
Vince Bantu 
BLACK CHURCH STUDIES
Dwight Radcliff
Vince Bantu
BOOKS OF THE BIBLE
Leslie C. Allen—Psalms, Chronicles, Ezra-Nehemiah, Lamentations
Tommy Givens—Matthew, Romans
Seyoon Kim—Letters of Paul
James T. Butler—Jeremiah, Job, Genesis to Deuteronomy
John Goldingay—Isaiah, Psalms, Hosea to Micah, Daniel, Genesis
Pamela J. Scalise—Prophets
Andrew Dearman—Hosea, Lamentations, Jeremiah
Joel B. Green—Luke, Acts
David J. Downs—Letters of Paul, Gospels, Early Church Writings
Donald A. Hagner—Matthew, Hebrews, Letters of Paul
Marianne Meye Thompson—Gospel of John
Richard J. Erickson—Romans, Matthew, Ephesians, Revelation
Mignon R. Jacobs—Hebrew Scriptures
Stephen E. Young—Gospels
Janette Ok––1 Peter, Letters of John
CHILDREN AND TRAUMA
Lisseth Rojas-Flores
CHILDREN AT RISK
David H. Scott
CHRISTIAN CHURCH HISTORY
James E. Bradley
Charles J. Scalise
Grayson Carter
Nathan P. Feldmeth
John L. Thompson
Kirsteen Kim
Cecil M. Robeck Jr.
CHRISTIAN ETHICS
Erin Dufault-Hunter
Tommy Givens
Hak Joon Lee
Howard J. Loewen
CHRISTIANITY AND ISLAM
Dudley Woodberry
Jose Abraham
CHRISTIANITY IN ASIA
Kirsteen Kim
Peter L. Lim
Timothy Kiho Park
Sebastian Kim
Jose Abraham (India and South Asia)

CHRISTIANITY IN CHINA
Peter L. Lim
Diane Obenchain
CHURCH LEADERSHIP DEVELOPMENT
Ryan K. Bolger
Tod Bolsinger
Mark Lau Branson
Kurt Fredrickson
CHURCH TRENDS IN THE U.S.
Ryan K. Bolger
COMMUNITY MENTAL HEALTH
Ted Cosse
EMERGING ADULT FORMATION AND YOUTH TRENDS
Steven Argue
David H. Scott
Pamela Ebstyne King
Kara E. Powell
FAITH AND BUSINESS
Mark D. Roberts
FAITH AND POLITICS
Sebastian Kim
Hak Joon Lee
FAITH AND MUSIC
Todd E. Johnson
Roberta R. King
Edwin M. Willmington
Sebastian Kim
Hak Joon Lee
Dwight Radcliff
FAITH AND SCIENCE
Warren S. Brown
Joel B. Green
FILM AND CULTURE
Kutter Callaway
Robert K. Johnston
Dwight Radcliff 
GLOBAL CHRISTIANITY
Donna R. Downes
Mark Hopkins
Kirsteen Kim
Peter L. Lim
Veli-Matti Kärkkäinen
Vince Bantu
INNOVATION AND LEADERSHIP
Peter L. Lim
Scott Cormode
Sherwood G. Lingenfelter
Donna R. Downes
Wilmer G. Villacorta
Mark Hopkins
INTERNATIONAL DEVELOPMENT
Bryant L. Myers
INTERSECTION OF CHRISTIANITY AND OTHER FAITHS
Veli-Matti Kärkkäinen
Kirsteen Kim
Diane Obenchain
Amos Yong
Jose Abraham
INTERSECTION OF PSYCHOLOGY AND FAITH
Alvin C. Dueck
Brad D. Strawn
KOREAN PSYCHOLOGY
Miyoung Yoon Hammer
Sung H. Kim
Jenny H. Pak
LATINO/A CHRISTIANITY
Oscar García-Johnson
Wilmer G. Villacorta
Johnny Ramírez-Johnson
Charles E. Van Engen
Alexia Salvatierra
LATINO/A PSYCHOLOGY
Lisseth Rojas-Flores
MARRIAGE AND FAMILY PSYCHOLOGY
Terry D. Hargrave
Joey Fung
Cameron Lee
Gloria J. Gabler
Lisseth Rojas-Flores
Migum Gweon
Miyoung Yoon Hammer
Michael Hardin
NEUROPSYCHOLOGY
Warren S. Brown
POST-TRAUMATIC STRESS AND PSYCHOLOGY
Cynthia Eriksson
Tina R. Armstrong
PREACHING
Enoch Jinsik Kim
Roberta R. King
Mark Labberton
Marguerite Shuster
Ahmi Lee
Peter L. Lim
Dwight Radcliff
PSYCHOLOGY AND SEXUALITY
Stephen W. Simpson
Michael P. Hardin
PSYCHOLOGY, RELIGION, SPIRITUALITY, AND HEALTH
Alexis D. Abernethy
Miyoung Yoon Hammer
Sung H. Kim
Siang-Yang Tan
RACIAL, ETHNIC, AND GENDER ISSUES
Alexis D. Abernethy
Cynthia B. Eriksson
Miyoung Yoon Hammer
Jenny H. Pak
Johnny Ramírez-Johnson
Dwight Radcliff
Vince Bantu
RELATIONSHIP AMONG CHRISTIAN TRADITIONS
Veli-Matti Kärkkäinen
Cecil M. Robeck Jr.
SPIRITUAL PRACTICES AND SPIRITUAL FORMATION
Alexis D. Abernethy
Siang-Yang Tan
Keon-Sang An
Judith M. Tiersma Watson
Tod Bolsinger
Richard V. Peace
TECHNOLOGY AND CULTURE
Ryan K. Bolger
URBAN STUDIES
Enoch Jinsik Kim
Judith M. Tiersma Watson
Vince Bantu
Dwight Radcliff
VISUAL ARTS
William A. Dyrness
David O. Taylor