Global Research Institute
Established in 1995, the Global Research Institute (GRI) at Fuller Theological Seminary offers a fellowship to post-doctoral non-Western Christian scholars, enabling them to undertake final stage research at Fuller Theological Seminary and complete texts for the teaching ministry in their home countries. The GRI program operates out of Fuller's Center for Missiological Research (CMR).
The Global Research Institute exists because Fuller believes that one of the primary tasks of the global Christian community is to provide local churches and Christian institutions with written material that reflects the history, needs, priorities and peculiarities of their specific contexts, and that these local concerns must matter to churches and Christian scholars everywhere. Today this need is particularly compelling in Africa, Latin America and Asia where the Church is experiencing its most rapid growth.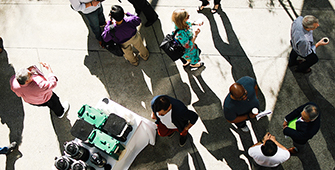 PROGRAM OVERVIEW
This program provides a fellowship that allows recipients to take a two academic quarter sabbatical (about 6 months) to Fuller Theological Seminar's Pasadena campus to research and write materials to further the intellectual and spiritual mission of the church in the scholar's particular region.
WHAT EXPENSES ARE COVERED BY THIS PROGRAM?
The GRI fellowship will provide you with:
Immigration assistance
Direct roundtrip travel to GRI from country of origin
Housing, including electricity, gas and water
Health and dental insurance
Travel and living expenses for scholar and spouse only
Office space, including desk, shelves, computer, printer and telephone
Use of library and mailbox
Stipend for living expenses
Note: GRI is currently not set up to accommodate any children
For more details see the Global Research Institute Handbook.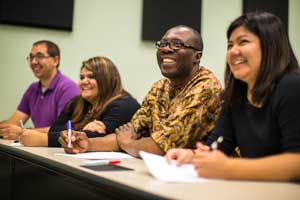 APPLICATION PROCESS
There is one application deadline per year on April 1 each year. Dates of each fellowship will begin 18-24 months after the close of the application period. There are two open positions each year. Any applications received on or before 11:59PM Pacific Standard Time on April 1 will be considered for the following dates:
Winter-Spring (January – June) of the following year – 1 space available
Summer-Fall (July – December) two years later – 1 space available
The GRI Selection Committee will review the application and submitted materials and will make a decision by June 1. Once the decision has been made, applicants will be notified of their status by email.
Application review considers overall application quality, the potential likelihood of a project's contribution both to a scholar's local context and the global Church, and the anticipated relevance of Fuller's faculty and library resources to the applicant's writing goals.
APPLICATION REQUIREMENTS
Completed GRI Application Form
Full Curriculum Vitae (CV) or Resume
Book Project Proposal (Minimum of 4 pages). The proposal must include a working title, full description of the project, relevance and discreteness of study compared to existing literature, the contextual issues and particular educational need that the project will meet, a detailed outline, and a fulsome bibliography. You may use this template for your Book Project Proposal. You are welcome to add additional headings or change the heading names as it makes sense for your proposal.
Sample of published material and/or a photocopy of a chapter from your PhD dissertation
Three Letters of Recommendation: Principal of Institution, Academic Colleague & Church Leader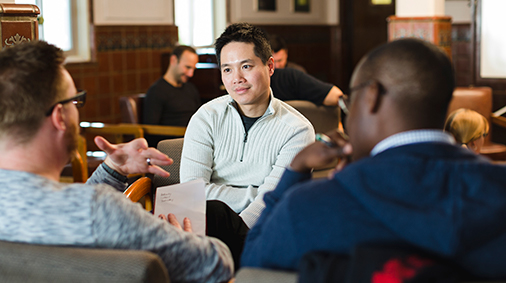 I'd Like to Learn More About Pursuing a PhD in Intercultural Studies at Fuller
Continue the Conversation
Do you have questions or would you like more information about Fuller's academic programs?
We're here to help!
Office Hours
Monday–Thursday
8 am – 5 pm (Pacific Time)
Friday
10 am – 5 pm (Pacific Time)