Commitment to a local mission context and financial realities can make it difficult to find educational support while working in the field. Fuller's Certificate of Christian Studies, now offered with courses specifically developed for missionaries in the field, equips students with critical skills for effective mission work in an accessible, fully online format. Participants join a supportive cohort community of like-minded Christians from around the world to learn from Fuller's respected missiologists.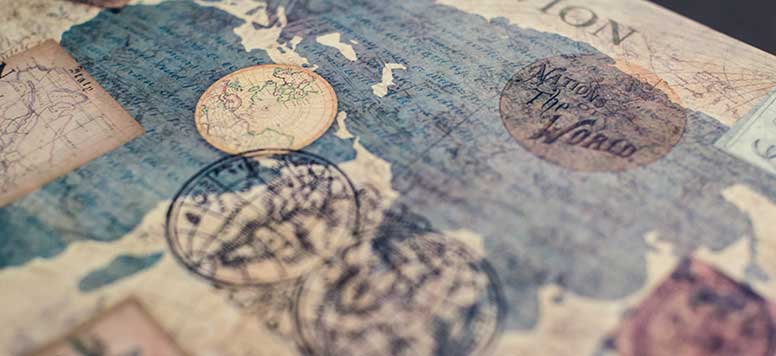 BE EQUIPPED FOR EFFECTIVE MISSION WORK
+Increase Your Cultural Awareness
and ability to contextualize the gospel in your locality
+Prevent Mission Burnout
with specialized courses that cultivate practices of self-care
+Find Mutual Support
from an online cohort community of peers
+Receive Expert Training
with more than 50% scholarship support—from missiologists bringing decades of field experience
UNPARALLELED TRAINING FOR CROSS-CULTURAL WORKERS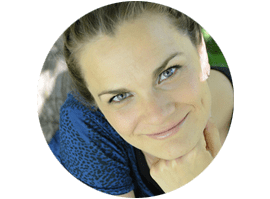 "Fuller has been a gift to me as I have re-visioned my calling. Through relationships with professors and students and the course materials, I've grown in my understanding and experience of God, my place in his mission, and a renewed sense of freedom in following Jesus. My program in the School of Intercultural Studies gave me room to evaluate my own ministry in relationship to global trends and to contribute in holistic and compassionate ways."
—ALLISON KACH, CURRENT MAGL STUDENT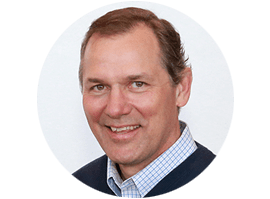 "Our workers emerge from Fuller with deeper faith, greater perspective, and invaluable tools that prepare them to serve the global body of Christ. The insights they've learned have stimulated thousands of Christian communities, and One Challenge is grateful to partner with Fuller for the lifelong development of our team."
—DR. DEAN CARLSON, PRESIDENT, OC INTERNATIONAL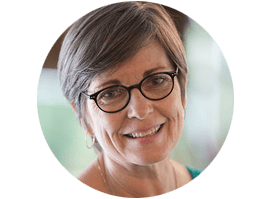 "Fuller's new 100% online certificate program for missionaries makes the highest quality training available no matter how remote the location. It invites missionaries wherever they are to join a learning community, to have a voice, and to share and learn from one another—all for the purpose of spreading the good news of Jesus Christ more effectively."
—DR. HARRIET S. HILL, ADJUNCT ASSISTANT PROFESSOR OF BIBLE TRANSLATION AND MISSIONARY SELF CARE
The following six courses are designed in partnership with mission agencies to equip workers in the field with the most critical and relevant skills. All courses include audio lectures and text readings, and are designed to be accessible from any location—even those with limited or difficult internet connectivity. Students take a minimum of two courses per year.
+SELF-CARE AND SPIRITUAL FORMATION FOR MISSIONARIES AND NGO CROSS-CULTURAL WORKERS
This course will prepare you to thrive in your ministry, especially in emotionally challenging ministry settings involving trauma, loss, and conflict. Learn the formational practices that contribute to greater resilience and joy in mission service.
+LEADERSHIP FOR TRANSFORMATION
This course draws on theories of leadership to help students understand the dynamics of leading a community and the nature of personal transformation.
+THEOLOGY OF JOY AND SUFFERING
This course lays a theological foundation for understanding the role of suffering in Christian life, especially through the lens of Christ's crucifixion. Students will develop a larger emotional capacity to respond to both joy and suffering.
+ANTHROPOLOGY FOR GLOBAL ENGAGEMENT
This course introduces key concepts of anthropology like ritual, communication, and process to offer a better grasp of cultural contexts. Students will be able to better understand and articulate their own cultural background and the context in which they work.
+MISSION THEOLOGY
This course gives a scriptural and theological foundation for thinking critically about mission work. Students will learn evangelical missiology and be able to teach others a clear articulation of God's mission for today.
+EVANGELISM AND DISCIPLESHIP IN CROSS-CULTURAL CONTEXTS
This course will examine the social and cultural contexts of the religious "other." Students will learn to identify cultural miscommunications that prevent people from hearing the gospel and learn how to engage others through a cross-cultural lens.
FINANCIAL AID
Certificate for Missionaries students who are employed by one of our mission agency partners will receive a tuition discount of more than 50% covered by scholarships and the generous financial support of Fuller donors who are deeply committed to the formation of mission leaders. By taking these courses, you'll receive the same top-tier educational experience from Fuller at a much more affordable cost, reducing the tuition charge of $1,700/course to $750/course*.
* The standard tuition rate is subject to increase as determined by the seminary.
Mission Agency Partners
We partner with many mission agencies, including Frontiers USA, OC International, SIM USA, United World Mission (UWM), The Antioch Partners, and others.
Continue the Conversation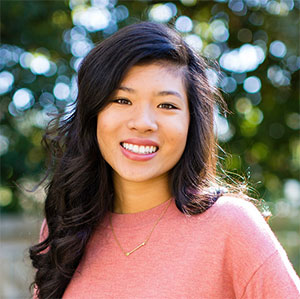 If you have any questions or would like more information about this program of study, please contact us.
Our offices are open Monday to Thursday from 8am to 5pm, and 10am to 5pm on Friday (Pacific Time).