Center for Advanced Theological Studies
CATS seeks to prepare women and men for contributing to the global church in a variety of leadership roles, especially as educators, researchers, and other teachers and agents of the church and its mission. CATS programs promote graduate work at advanced levels of scholarship, research, and reflection. This takes place in a diverse community of scholars committed to such study within the context of an ecclesially informed evangelical faith aimed at serving the varied and worldwide body of Christ.
Concentrations and Faculty
Introductions to the New Testament
Fuller faculty introduce each book of the New Testament in this comprehensive video series.
The concentration in New Testament at Fuller Seminary prepares graduates with a comprehensive knowledge of the literature, history, and theology of the New Testament; with the linguistic skills appropriate for academic study of the New Testament; and with the necessary capacities for pursuing their own research agendas in the service of theological understanding in the service of the global church.
Students will take the following courses during Stage One of their program:
Research Methods in New Testament Study
The New Testament in Its Ancient Contexts
Critical Issues in the Study of Paul
Critical Issues in the Study of the Gospel of Matthew, Luke-Acts, or the Gospel of John
Theological Hermeneutics
Additional coursework is required in specialized areas of New Testament study or toward a minor concentration. Students will complete prerequisite Greek and Hebrew before entering the program, and two additional languages before comprehensive exams—one of which must be modern, the second of which may be ancient or modern.
Theology and Technology
Every issue of FULLER magazine features an in-depth Theology section. A recent issue focused on Technology.
Students in the Theological Studies Concentration have the opportunity to participate in integrative, interdisciplinary coursework while specializing in a particular area of theological study. Theological Studies encompasses a range of theological disciplines, including Christian ethics, historical theology/church history, liturgical theology, practical theology, political theology, public theology, systematic theology, and theology and culture. The theological studies concentration prepares graduates with a comprehensive knowledge of theological studies, broadly defined, adequate to teach across the theological curriculum at the undergraduate level; and research skills appropriate to an area of theological exploration, sufficient to engage in original research and writing that advances theological understanding in the service of the global church.
The following are courses are required for students in the Theological Studies Concentration:
Methods
Global Histories and Christian Doctrines
Global Contexts and Public Spheres
Glocalization and Religiocultural Pluralism
Theological Hermeneutics
Students with a focus on practical theology are also required to take
Qualitative and Quantitative Research Methods
Language requirements depend on the area of research focus. Students interested in Christian ethics, practical theology, or theological and culture are required to complete one of the biblical languages as a prerequisite. All other theological studies students should have completed both biblical languages prior to admission. Additionally, Christian ethics students will demonstrate competence in two modern research languages; church history/historical theology students in three additional research languages—one ancient (typically Latin), the other modern (typically German and French); practical theology students in two additional research languages, one of which is qualitative and quantitative research methods; systematic theology students in Latin and two modern languages (German, French, or Spanish); and theology and culture students in one additional, modern language.
Faculty are interested in supervising PhD-level research in the following areas:
Adolescence
Emerging Adulthood
Parachurch Ministry
Young People and the Church
Faith Formation of Young People (Faith, Doubt, Spiritual Struggle)
Congregational Approaches to Advocating for Youth
Families, Parenting
Teaching and Learning (Pedagogy, Andragogy, Transformative Learning)
Early Christianity
Near Eastern Christian Studies
Ancient & Medieval African Church History
Literature in Coptic, Old Nubian, and Classical Ethiopic (Ge'ez)
Urban Apologetics
The Gospel and Letters of John
Judaism, Christianity, and "The Parting of the Ways"
Theological Interpretation of Scripture
Theology and Popular Culture
Theology and Technology
Theology in Post-Secular Societies
Psychologically Informed Approaches to Theology
Modern Church History
History of Evangelicalism
Anglicanism
C. S. Lewis
Christian Leadership
Organizational Change
Practical Theology
Faith and Finances
Spiritual Formation of Leaders
Faith, Work, and Economics
Christian Practices
Systematic Theology
Ethnic Studies
Decolonialism
Paul's Letters
Gospel of Matthew
Christian Ethics
Luke-Acts
Scripture, Theology, and Ethics
Theological Interpretation of Scripture
Catholic Letters
Public Theology
Political Theology
Immigration Ethics
Economic Ethics
Marketplace Theology
Faith and Work
Reformed Ethics
Systematic (Doctrinal) Theology and Constructive Theology
Comparative Theology
Science-Theology Dialogue
Public theology
Korean Christianity
Indian Christianity (Theology)
World Christianity
Asian Theologies
Theology and Peacebuilding
Theology, Politics, and Society
Christian Theological Ethics
Globalization
Martin Luther King Jr.
Asian American Ethics
Community Organizing
1 Peter
Letters of John
Contextual Approaches to Biblical Interpretation
Early Christian Identity Formation
Youth Ministry
Family Ministry
Young Adult Ministry
Liturgical Theology
Theological Aesthetics
Liturgical/Worship Arts
Theological Anthropology
Intercultural Theology
Buddhist-Christian Dialogue
Theology and Disability
Pentecostalism and Pentecostal Theology
Theology of Religions
Theological Education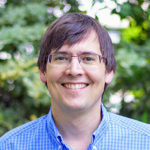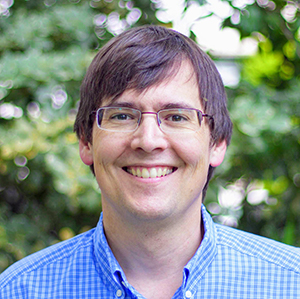 Office Hours
Monday–Thursday
8 am – 5 pm (Pacific Time)
Friday
10 am – 5 pm (Pacific Time)