Global Research Institute
Established in 1995, the Global Research Institute (GRI) at Fuller Theological Seminary offers a fellowship to postdoctoral non-Western Christian scholars, enabling them to undertake final-stage research at Fuller Theological Seminary and complete texts for the teaching ministry in their context in the Majority World. The GRI program operates out of Fuller's Center for Missiological Research (CMR).
The Global Research Institute exists because Fuller believes that one of the primary tasks of the global Christian community is to provide local churches and Christian institutions with written material that reflects the history, needs, priorities, and peculiarities of their specific contexts, and that these local concerns must matter to churches and Christian scholars everywhere. Today this need is particularly compelling in Africa, Latin America, Asia, and other regions where the church is experiencing its most rapid growth.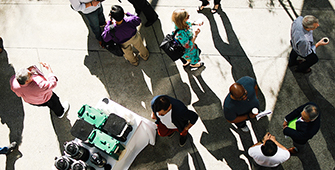 PROGRAM OVERVIEW
This program provides a fellowship that allows recipients to take a sabbatical for two academic quarters (about six months) to research and write materials to further the intellectual and spiritual mission of the church in the scholar's particular region.
Applicants may choose to take this sabbatical in one of three modalities:
in person on Fuller Theological Seminary's Pasadena campus
based in their home country and connecting with Fuller's resources remotely through online modalities
by a hybrid combination of these modalities: based in the home country but making a visit to Pasadena
EXPENSES COVERED BY THIS PROGRAM
Depending on the modality of the GRI fellowship, the scholarship will provide:
$1,000 per month stipend (total $6,000)
Access to Fuller's Hubbard Library electronically and also physically, if on campus
Travel to and from Pasadena for the scholar (and spouse), where applicable, and help with visas
Accommodation in Pasadena for scholar (and spouse) in Pasadena for six months, or for two to four weeks, OR rent relief if the scholar needs to pay for a suitable place to work in their home country
Study space for the scholar in Pasadena, where applicable
The following additional support can be applied for:
Up to $2,000 for purchase of equipment, books, or photocopying costs
Up to $2,000 for editing costs on the book and/or an article in English
All or part of the cost to the institution of the release of the scholar from teaching, if necessary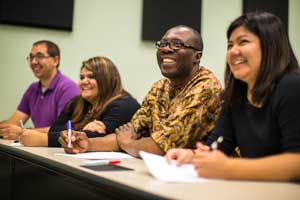 APPLICATION
ELIGIBILITY
Applicants should be postdoctoral scholars teaching in a recognized institution of theological or missiological education in the Majority World and having the support of that institution for this application.
PROCESS
There is one application deadline per year on or before 11:59 pm (Pacific Daylight Time) on April 1 each year. There are at least two open positions each year. Dates of each fellowship will begin as soon as possible after the close of the application period. However, scholars planning to spend their sabbatical on the Pasadena campus may need to wait two years or more for the next vacancy. Applicants will be notified of their status by email after June 1.
Application review considers overall application quality, the potential likelihood of a project's contribution both to a scholar's local context and the global church, and the anticipated relevance of Fuller's faculty and library resources to the applicant's writing goals.
APPLICATION REQUIREMENTS
Full curriculum vitae (CV) or resume
Book project proposal (minimum of four pages). You may use this proposal template. You are welcome to add additional headings or change the heading names as it makes sense for your proposal.
Sample of published material and/or a photocopy of a chapter from your PhD dissertation
Three letters of recommendation
Confirmation from the home institution that the applicant will be released for for a six-month sabbatical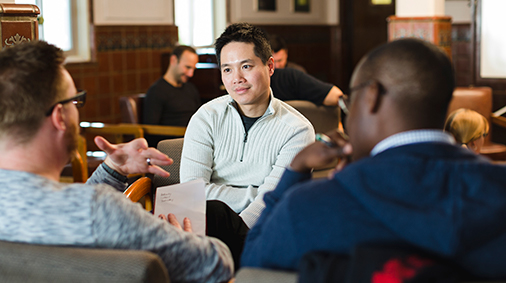 ABOUT GRI SCHOLARS
Scholars from Botswana, India, Kenya, Ghana, Indonesia, Malaysia, Nigeria, Philippines, Rwanda, Singapore, and Sri Lanka have benefited from the fellowship provided through GRI. This is what some of them had to say about their time with GRI:
"The global community continues to navigate the unchartered waters of the COVID-19 pandemic. But God always gives us hope and assurance that the global health crisis will soon pass away. In these trying times, Fuller Theological Seminary, particularly the Global Research Institute (GRI), has been a safe harbor for this researcher. I am truly grateful for all the spiritual, intellectual, and temporal support I have received as a GRI scholar. The materials from Fuller library, network with key people in the academe, assistance from various people, and opportunities for professional development are valuable resources that the GRI generously shares to their scholars. To Dr. Kirsteen Kim, CMR Director, and Dr. Erik Aasland, Manager, and the academic community of Fuller Theological Seminary, maraming salamat po! (Thank you very much!). You are truly a blessing to the local churches and Christian institutions." – Dr. Fides del Castillo, De La Salle University, Manila, Philippines
"My day-to-day schedule as a lecturer at the university is enjoyable but also can be overwhelming. Teaching and learning can be so engaging at the cost of involvement in one's scholarly advancement in research and writing. Stepping away from the busy schedule and focusing on research and writing for six months at Fuller was not only refreshing for me as an individual scholar, but also, I believe it is going to be refreshing for my students and fellow faculty members. I exit as a GRI scholar with loads of new missiological and theological resources, research, and insights ready to share with Daystar's learning community." – Dr. Martin Munyao, Daystar University, Kenya
Continue the Conversation
Do you have questions or would you like more information about Fuller's academic programs?
We're here to help!
Office Hours
Monday–Thursday
8 am – 5 pm (Pacific Time)
Friday
10 am – 5 pm (Pacific Time)