The MA in Global Missional Leadership forms students for informed missional engagement in any context, local or global. It is a biblically grounded program with practices, courses, and small groups that nurture students' holistic formation, and includes an intercultural practicum that offers an opportunity for students to integrate and practically apply their studies.
The degree requires a total of 80 quarter units (one class is 4 quarter units). At a full-time pace, the MAGML can be completed in as little as 2 years. At a part-time pace, the program can be completed in 2.5–5 years. Please note, Fuller's 80-quarter-unit MAGML program is equivalent to a 56 semester credit program at other institutions. Both will take the same amount of time and effort to complete.
The MAGML has a strong focus on missiology and offers many electives, as well as concentrations and cohort opportunities, for students to customize their MAGML program to their unique calling. This degree is offered fully online, allowing for a global learning community that enhances each student's education.
*All course descriptions listed on this page are tentative. Please consult the most current version of Fuller's Academic Catalog for the most definitive course description(s).
Foundational Courses (24 Units)
Practicum (0 units) (Prerequisite: 56 units)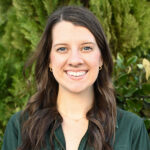 Office Hours
Monday – Friday
8 am – 5 pm (Pacific Time)
To view in-person welcome center hours for Pasadena, Arizona and Houston, click here.