Student Services and Resources
This is your gateway to student services and resources. Here you can register for classes, check your grades, find important information from the Registrar's office and Student Financial Services, and access other important information.
Having trouble finding what you need?
Chat with the Welcome Center and Office of Student Engagement now.
Are you on track to graduate? Connect regularly with your academic advisor to ensure that you're on track for graduation. Advisors will assist with choosing classes that fit your degree program and can help as you discern your vocation.
Academic Policies and Guidelines
Student Financial Services
Need to submit an academic petition, request for incomplete, enrollment verification, graduation application, transcript request, or audit request? Your academic advisor can help you navigate when to use each Registrar's Office form.
The Quad is a convening space for ideas and student support. It's also where important announcements about Fuller life and community will be shared. This is your space to post an idea, ask a question, comment on events around Fuller, and learn more about student life.
Additional Student Resources
Explore the links below to learn more about each department. We are here to help you make the most of your time at Fuller!
International Student Services
This list of resources (Quad) is designed to help students who are looking for accessibility services, counseling, financial and legal assistance, and resources for dealing with crisis situations from offices and services both inside and outside of Fuller.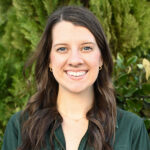 Office Hours
Monday – Friday
8 am – 5 pm (Pacific Time)
To view in-person welcome center hours for Pasadena, Arizona and Houston, click here.