LICENSED PROFESSIONAL THERAPISTS
FPFS employs on-site therapists who are licensed as either Marriage and Family Therapists or Clinical Psychologists. These therapists are our most educated, expert, and experienced therapists. In addition to treating clients in therapy, they also supervise Advanced (Degreed) Therapists and Graduate Student Trainees.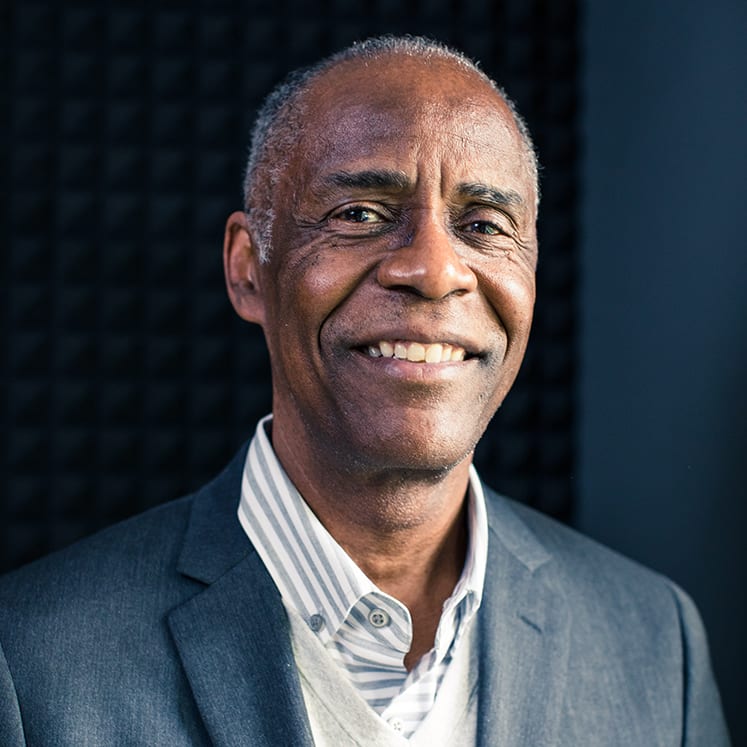 Licensed Clinical Psychologist
Executive Director
Ted Cosse, PsyD
Clinical Psychologist, Executive Director
I specialize in providing individual psychotherapy to adults who, despite the success they may be experiencing in various aspects of their lives, nonetheless struggle with depression, anxiety, loneliness, and perhaps feel that their lives lack a deep sense of meaning and purpose. The types of individuals I have worked with include doctors, nurses, pastors, lawyers, businessmen/women, students, and actors. Many of the individuals I have worked with are recently retired; most are actively employed. I also have considerable experience working with couples (married and unmarried) that want to strengthen their relationship and improve how they communicate with one another.
My clientele is equally split between men and women, and I have extensive experience counseling individuals from a wide range of ethnicities, including but not limited to European, Asian, African American, and Latino/a.
I am well versed in the use of Psychodynamic Therapy and Cognitive Behavioral Therapy as modalities to address the issues clients may be facing. Further, my training at Fuller School of Psychology uniquely positions me to address religious/spiritual issues that clients may discover to be relevant to their situation.
Sometimes during the course of psychotherapy, it is helpful to develop a formal, comprehensive, and detailed understanding of a client's personality. Such information can be quite beneficial in helping the client and the therapist become aware of unknown aspects of the client's feelings, thoughts, and behaviors, therefore facilitating treatment. If you would like such an assessment, I have extensive experience in the use of empirically validated and widely used personality tests.
Areas of Expertise: Adults, Couples, Depression, Anxiety, Career Professionals, Acculturation Issues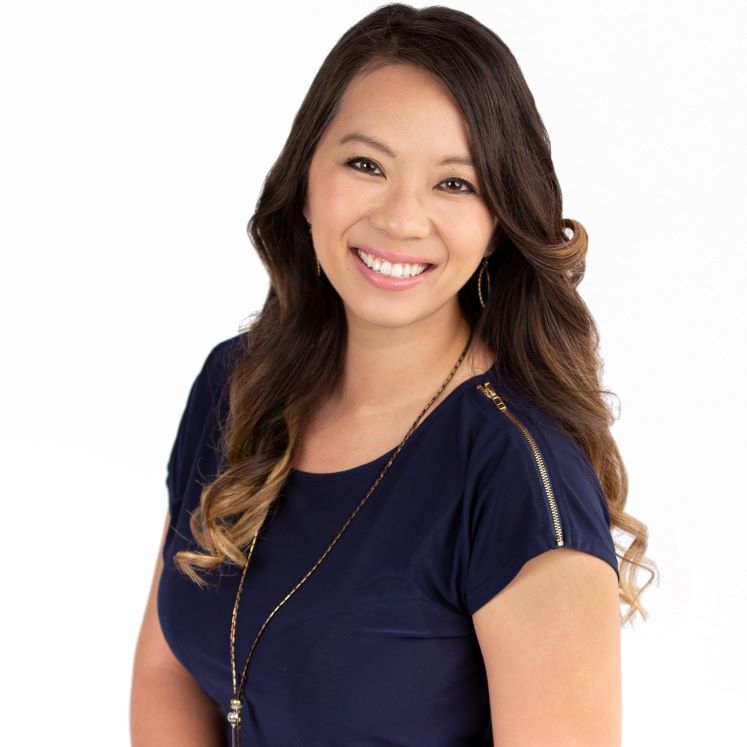 Licensed Clinical Psychologist
DIRECTOR OF TRAINING
Joy Velarde, PsyD
Clinical Psychologist, Director of Training
There are a number of reasons people may find themselves seeking therapy. For some, it may be because you're feeling stuck and overwhelmed. For others, it may because you're going through a particularly difficult season that is impacting work or your relationships. Whatever the reason may be, having a safe and collaborative space where you can stop and reflect on these challenges while also create new understanding and meaning can lead to more fulfilling experiences.
I often draw from cognitive-behavioral, interpersonal, and psychodynamic perspectives when working with my clients. I am deeply committed to understanding each client's unique background, including their cultural experiences, when beginning our work together. I seek to help my clients gain insight and develop new perspectives throughout the therapeutic process.
I received my bachelor's degree from the University of Nevada, Las Vegas, and received my master's and doctoral degrees from Fuller Theological Seminary's Graduate School of Psychology & Marriage and Family Therapy with an emphasis in community psychology.
Area of Expertise: Young Adults, Adults, Grief and Loss, Adjustment Issues, Life Transitions, Faith and Spirituality, Identity and Cultural Issues, specifically Asian-American Cultural Issues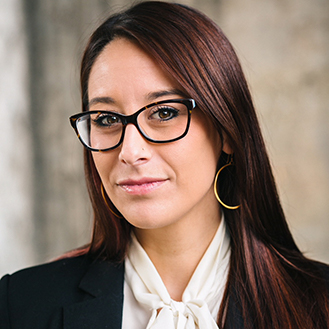 Licensed Clinical Psychologist
Katherine Jazyk-Larson, PsyD
Clinical Psychologist
In life, our experiences form and shape us in significant ways. There are some experiences we are grateful for, as well as some that are painful, confusing, even life altering. The painful and confusing ones can feel overwhelming and difficult to process, and can impact how we view ourselves and others, the world, and our sense of hope for change. I have come to believe that the meaning we make of what has happened to us and how we carry that throughout our lives really matters, and that getting the support we need can have a significant impact on how we deal with life's challenges. Most of us can sense when something is amiss in our lives, but have difficulty knowing where or how to start the process of healing or moving forward.
I believe that there is hope, and that therapy can provide an opportunity to examine your life experiences and address what may be keeping you stuck in old patterns. Just as humans develop in the context of relationship, healing can come by working through things within the therapeutic relationship. In treatment, I seek to honor each individual's story and tailor interventions to the unique needs of the person. In addition to my treatment philosophy, I bring a range of training and experiences to the work I conduct. I have treated individuals experiencing moderate to severe forms of emotional and psychological stress both in my predoctoral internship at San Bernardino County Behavioral Health and postdoctoral experience at La Vie Counseling Center. My experiences have prepared me well for working with individuals and families dealing with trauma and myriad life stressors. I also have experience working with women who have experienced trauma and are seeking to work through and heal from it.
My emphasis has been on developing an insight-oriented depth approach to working with others, drawing from psychodynamic, relational, and attachment perspectives. I received my bachelor's degree from Azusa Pacific University and completed my doctoral degree at Rosemead School of Psychology at Biola University.
Areas of Expertise: Adults, Adolescents, Families, Depression, Anxiety, Divorce, Loss, Spirituality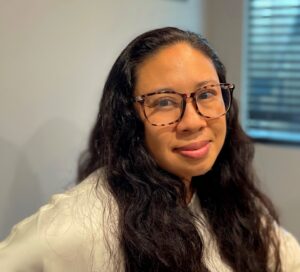 Licensed Marriage & Family Therapist
Sylvia Garcia, LMFT

Marriage & Family Therapist
I believe in an integrative and holistic approach to therapy (healing mind, body and spirit). In my past work, I have worked with children, adolescents, adults and families of diverse racial/ethnic/national backgrounds, sexual/affectional orientations, gender and gender non-conforming identities, physical and mental abilities, languages, religious/spiritual beliefs, and socioeconomic backgrounds. I feel I am able to connect with others because I practice and teach trauma informed approaches, whether it's through art, yoga, or movement. I believe in creating an inclusive environment for clients and their families to feel welcomed and secure.
I attended Columbia University for my undergraduate degree in art history and visual arts. After graduating, I discovered that I could combine my passions for art and helping others. I pursued a master's degree in psychology at Phillips Graduate Institute where I completed the MFT and Art Therapy program. Most of my experience has been working with individuals ages 5–25. I have extensive experience working with primarily at-risk youth, young adults, children, and families struggling with homelessness, domestic violence, substance use, depression, anxiety, and other behavioral issues. I also have experience with crisis counseling and working with youth struggling with suicidal ideation, self-harm, and LGBTQ issues.
I am a registered Art Therapist with the American Art Therapy Association. I am also a leader for A Window Between Worlds (AWBW), which utilizes art to deal with trauma. I am a 200-hour certified yoga teacher and incorporate trauma informed yoga interventions to address trauma, PTSD, anxiety, and depression. I am recently trained in EMDR (Eye Movement Desensitization and Reprocessing) Therapy, which is an experiential and client-centered treatment that draws on various theoretical orientations and assists in directly addressing trauma and other mental health conditions.
Areas of Expertise: Children, Teens, Young Adults, Depression, Anxiety, Trauma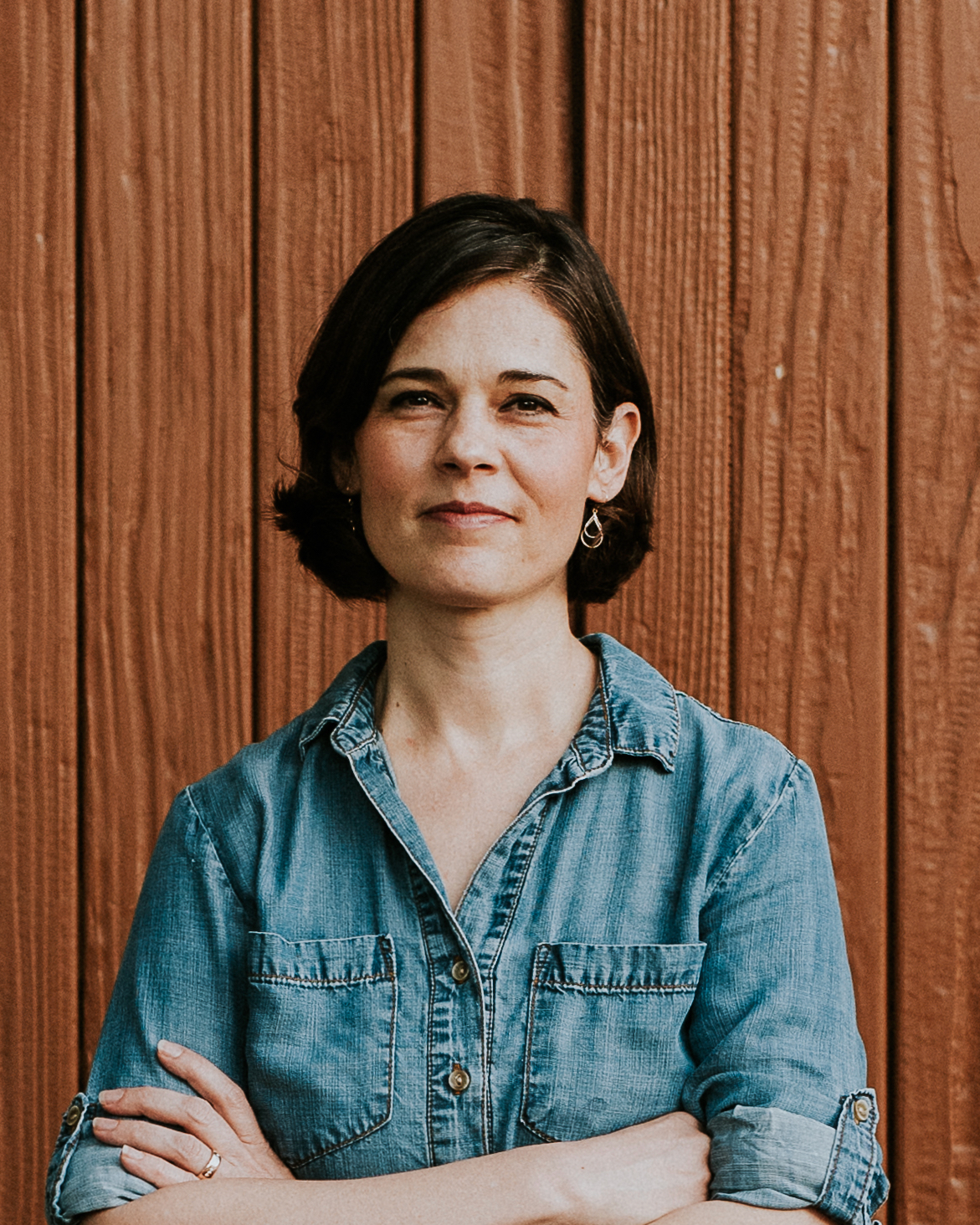 Licensed Clinical Psychologist
Lisa Finlay, PhD

Clinical Psychologist
My priority is to help clients lead a valued, fulfilling life. I work with adults on a range of difficulties, including stress, anxiety, depression, trauma, social phobia, relationship problems, and major life decisions or transitions. I also specialize in couples therapy. In addition to lessening the impact of symptoms and working through specific challenges, I believe that psychotherapy is an opportunity for you to gain insight into why you act the way you do, explore who you want to be in the world, and better understand what you need in order to thrive. I enjoy helping clients learn to be curious about themselves, so that we can examine issues with less judgment, and more self-compassion and creativity.
Human beings are incredibly complex: our struggles are complicated by our history, our resources, our commitments, our personality, and our neurobiology. My approach to therapy is integrative, meaning that I use techniques from several theories about how people change. However, the modality that I consider my foundation is called relational psychoanalysis. This approach places a premium on the importance of interpersonal relationships, looking at how early relationships form us, and using the therapeutic relationship to better understand the way you tend to relate to others--and to yourself. I also incorporate wisdom from other disciplines, to the extent that this is relevant to you. I believe that great literature, philosophy, cultural values, and spiritual practices can be profoundly helpful in understanding our struggles and learning to live well.
I received my bachelor's degree in English Literature from Rice University and served as a Peace Corps volunteer in Mozambique for two years. I have a master's degree in theological studies from Fuller Seminary and a PhD in clinical psychology from Fuller Graduate School of Psychology. I have worked in a variety of clinical settings, including a VA hospital, a university counseling center, and a nonprofit that specializes in psychological services for international aid workers.
Areas of Expertise: Adults, Couples, Anxiety, Social Phobia, Life Transitions, Faith and Spirituality, Stress and Burnout, Trauma.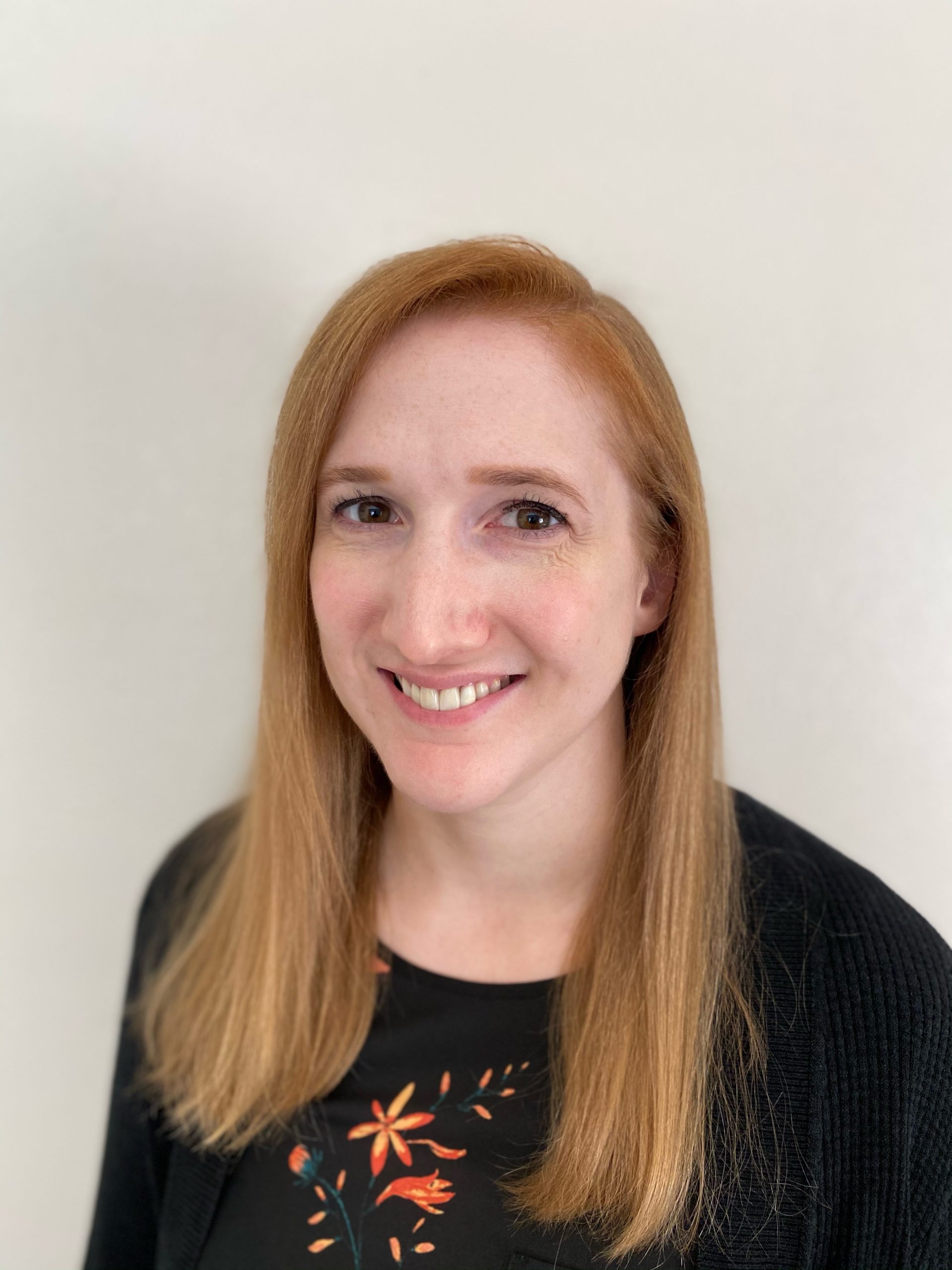 Licensed Clinical Psychologist
Ashley Holcomb, PsyD

Clinical Psychologist
When most people think about mental health and wellbeing, they envision more than getting rid of symptoms – they seek to be a whole-hearted, authentic version of themselves. I believe that therapy can not only reduce symptoms that get in the way of your life but can also help you step into living a life of abundance. I am passionate about helping families, couples, and individuals of all ages flourish.
In particular, I focus on families because home is a place in which we want to feel safe and loved and that safe and loving environment is the perfect soil for a flourishing individual. However, there are a lot of things that impact our families: trauma, marital distress, broken relationship patterns, child behavioral or emotional difficulties, parenting disruptions. These do not have to define the culture of your home. There is hope for you and your family – don't wait another day to start your family's healing journey.
Interventions used: Cognitive Behavioral Therapy, Acceptance and Commitment Therapy, Dialectical Behavior Therapy, Gottman Couples Therapy Method
Areas of Expertise: Children and Adolescents, Couples Therapy, Family/ Parenting Issues, Trauma, Christian Counseling
ADVANCED (DEGREED) THERAPISTS
Advanced (Degreed) therapists are those FPFS therapists who have achieved at least a master's or doctoral degree in either Marriage and Family Therapy or Clinical Psychology, but have additional training to complete before they qualify for licensure. They typically have accumulated several hundreds of hours of experience providing therapy (and often assessment) services to a diverse array of clients. Licensed Clinical Psychologists or licensed Marriage and Family Therapists supervise their work. Post-doctoral students are often involved in supervision as well.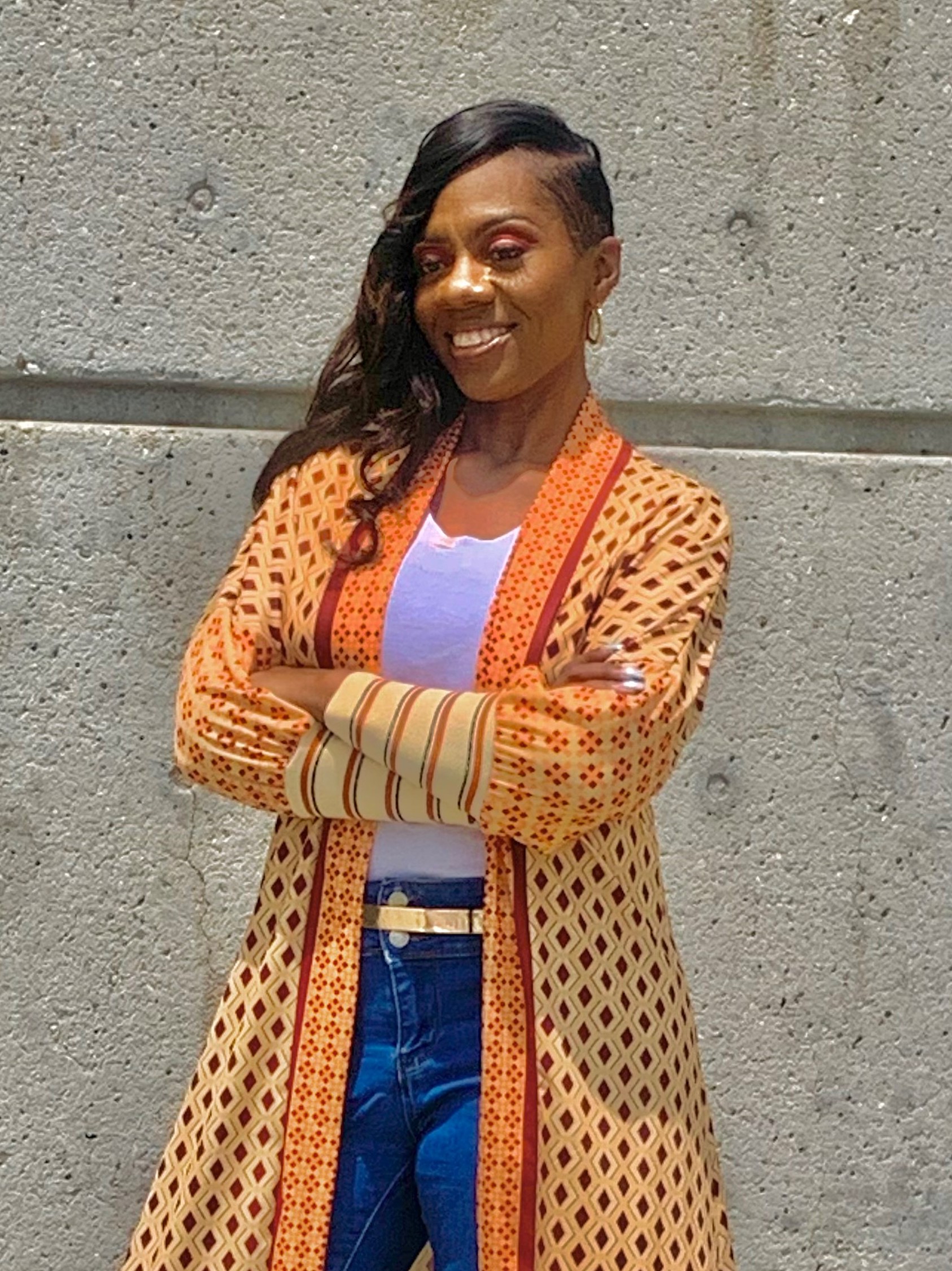 Adrienne Hilliard, PsyD

Oftentimes in our lives we feel misunderstood, isolated, lonely, or even lost. One of my goals in therapy is ensuring my clients feel seen and heard as their unique authentic selves. I provide a safe space for clients to explore their current or past experiences and themselves. The journey to healing is not always pretty but it is prolific and profound.
I earned a terminal Master's degree in Clinical Psychology with an emphasis on Marriage and Family Therapy from Pepperdine University. I then graduated with a Doctorate in Psychology in Clinical Psychology from Azusa Pacific University's APA-accredited program.  I completed my APA-accredited pre-doctoral internship at California State University, Long Beach. I have several years of experience working at university counseling centers and in a psychiatric hospital. Additionally, my research interests are in ethnic minority mental health, specifically working with the underserved and underrepresented.
Areas of Expertise: Adults, Young/Emerging Adults, Grief and Loss, Depression, Anxiety, BIPOC experiences, Multicultural Therapy, Identity Issues, Relational conflict, Suicide Prevention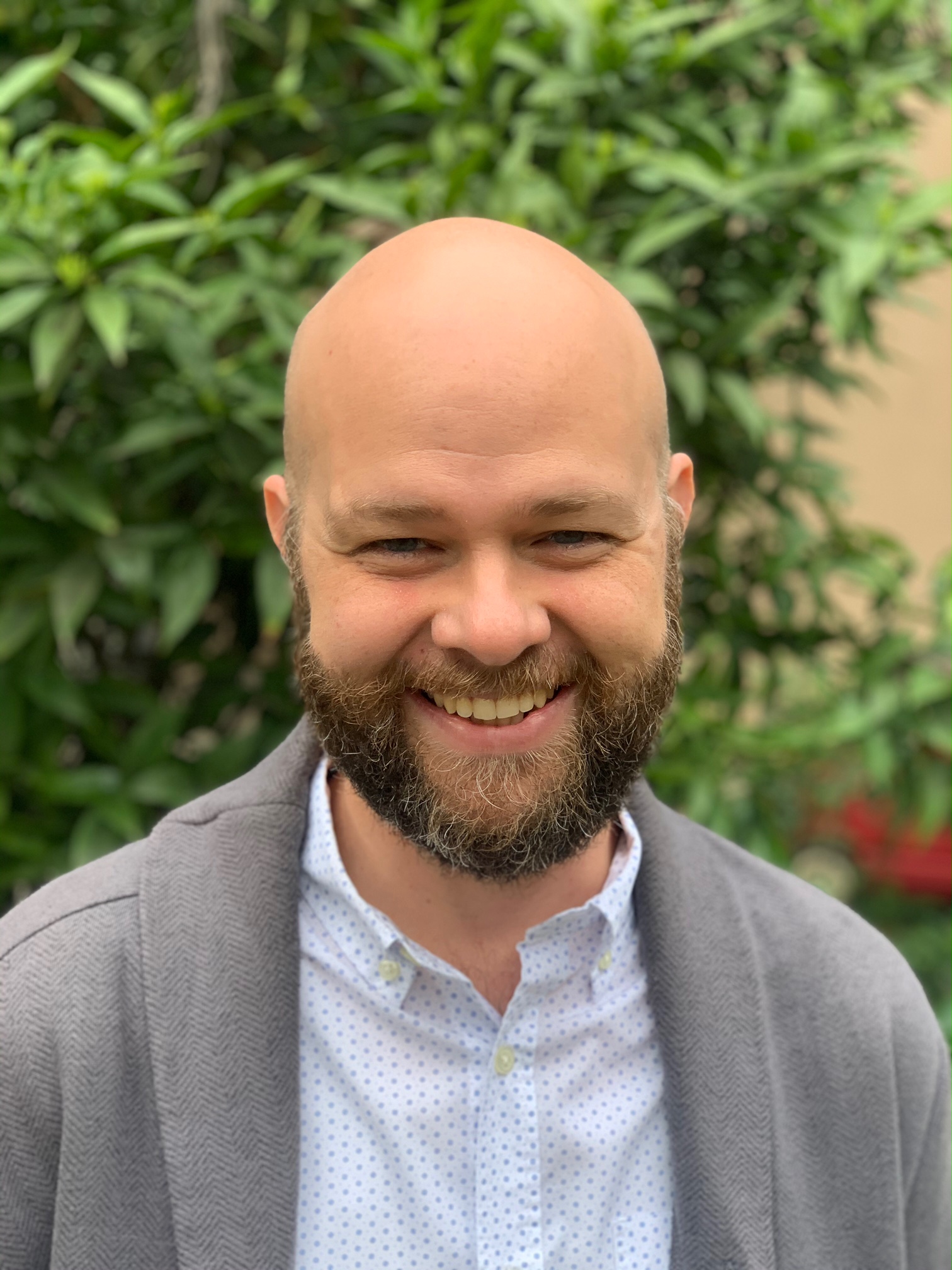 Nathan Farrey, PsyD

Change is difficult. Many of us try for years to redirect the course of our lives only to return to old patterns. I see therapy as one crucial way to better understand how we develop and how we can change. Therapy is a way for us to engage the painful areas of our lives in new ways and see what is possible.
My interest is in the way relationships shape who we are. I believe the relationship in therapy can be transformative to our understanding of ourselves and our world. I also work with couples to help them relate differently to their partners for a more satisfying way of doing life together.
Before pursuing my studies in psychology, I completed a Masters in theology and a Divinity degree. I worked in churches and overseas. I graduated from Rosemead School of Psychology with a Master's and Doctorate in psychology.
Areas of expertise: couples, multicultural couples, adults, emerging adults, depression, anxiety, phase of life issues, and spiritual issues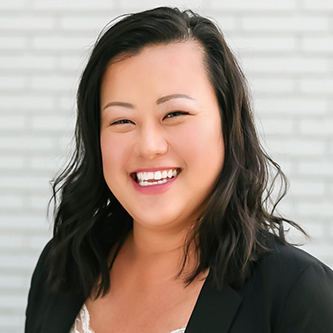 Associate Marriage and Family Therapist
Mi Ae Kim, MA
We will weather through many seasons in our lives. Through those experiences, we can feel overwhelmed, lost, sad, angry, discouraged, and scared. I strive to explore people's experiences with grace and compassion by providing a safe space where you can feel heard and understood.
My goal is to help you process your experiences, cultivate new and meaningful relationships, develop personal growth, increase self-awareness and self-esteem, and provide healing and restoration.
I can provide therapy in both English and Spanish. I received my bachelor's degree in child and adolescent development from California State University, Northridge. I graduated from Pepperdine University with my Masters of Arts in Clinical Psychology with an emphasis in Marriage and Family Therapy. I am a certified Prepare/Enrich counselor facilitator and I am currently receiving training in Inter-Analytic Couples Therapy to become an AACAST(American Association of Couples and Sex Therapist) Certified Couples and Sex Therapist.
Areas of Expertise: Couples, Individuals, Parenting, Depression, Anxiety, Trauma, Faith and Spirituality, Acculturation, Sex/Sexuality Related Issues
Mi deseo es explorar las experiencias de las personas con gracia y compasión, proveyendo un espacio seguro, donde pueda sentirse escuchado y comprendido.
Mi objetivo es ayudarte a procesar sus experiencias, cultivar relaciones nuevas y significantes, desarrollar el crecimiento personal, aumentar el conocimiento de sí mismo y la autoestima, y proveer curación y restauración.
Recibí mi título en Desarrollo Infantil y Adolescente de la Universidad Estatal de California en Northridge. Me gradué de la Universidad Pepperdine con mi Maestría en Psicología Clínica con énfasis en el matrimonio y la terapia familiar. Además, soy una facilitadora certificada de Prepare/Enrich.
Áreas de especialización: parejas, Individuos, problemas familiares, depresión, ansiedad, trauma, fe/espiritualidad, aculturación, problemas de sexo/sexualidad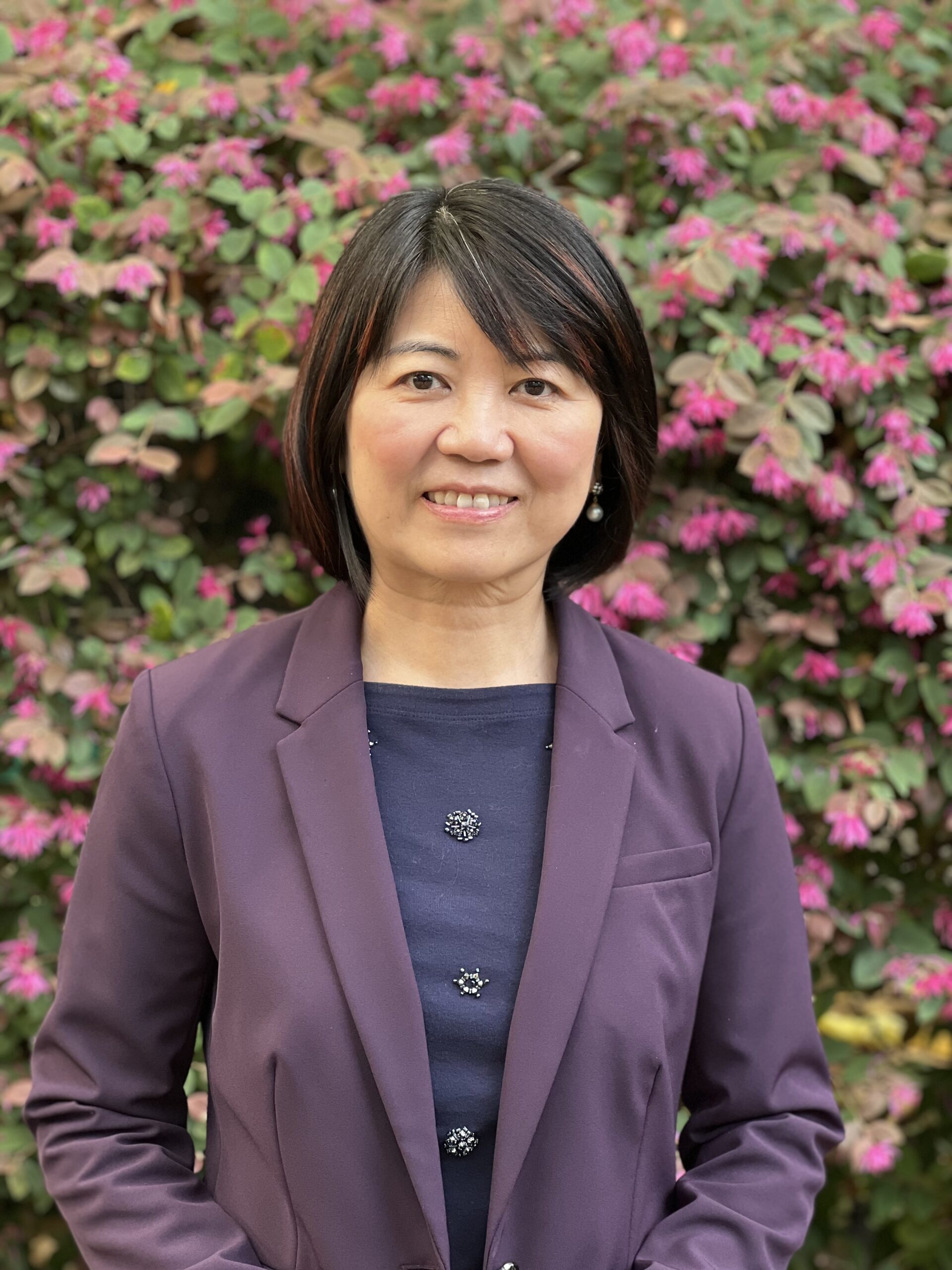 Associate Marriage and Family Therapist
An-Ping "Andie" Hsia, MS
My approach to therapy is rooted in restoration and growth. Wherever you are in the seasons of life, challenges and disruptions are inevitable and you don't have to do it alone. Together we will explore the impacts from your past, discern issues at hand, and attain growth for the future. I will be honored to walk with you in this journey of discovery.
I obtained my Master of Science in Marriage and Family Therapy from the Graduate School of Psychology & Marriage and Family Therapy at Fuller Seminary. I am also certified in Level II Restoration Therapy. During my graduate training, I interned at a community health center and have worked with a wide range of clientele including K-12 students, young adults, couples and families. I worked at a private practice with individuals and couples after graduation. I am a first-generation immigrant from Taiwan. I provide counseling services in both English and Mandarin.
Areas of Expertise: Children, Individuals, Couples, Depression, Anxiety, Trauma and Acculturation difficulties within the family system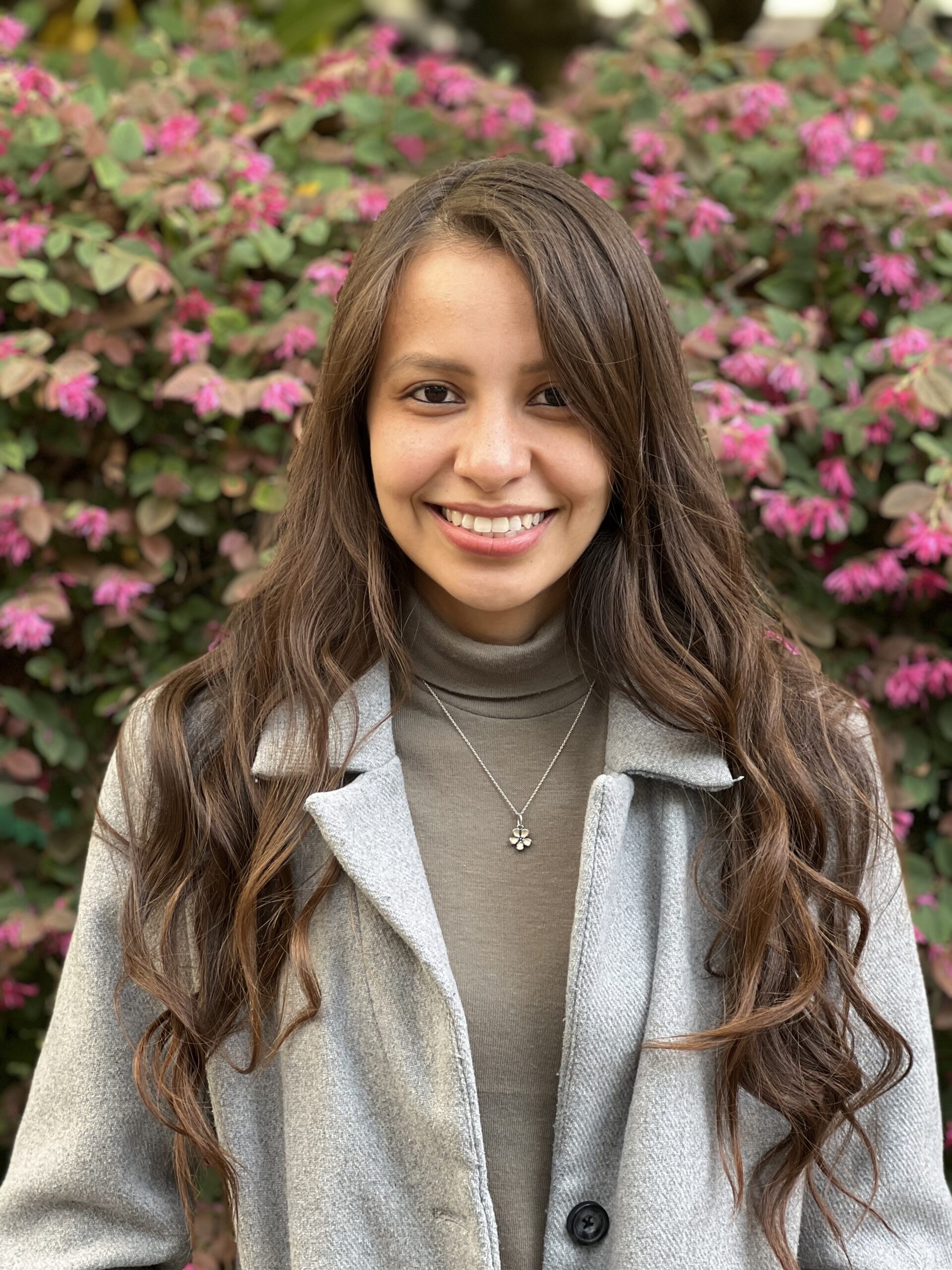 Associate Marriage and Family Therapist
Andrea Portillo, MA
As we walk through life, we encounter a variety of situations that we do our best to make sense of. Those memories or circumstances and the meaning we attach to them become unique to each individual. Sometimes these very events in our lives influence the way we think, feel, and even the way we act. I strive to provide an environment where my clients feel welcomed and safe to process life events, develop awareness, and gain insight about themselves. I believe therapy is a collaborative process where the therapist may provide the client useful tools to strive to live a more fulfilling life. The healing process is usually a gradual process filled with challenges and it tends to become more difficult before you are able to see the fruits of your hard work. I believe people are very resilient and with a little guidance and the right tools, they can learn to build their skills towards a healthier way of living. I look forward to walking alongside my clients in their journey towards healing.
I earned my bachelor's degree in Psychology from California State University, Fullerton and graduated from Azusa Pacific University with my Masters of Arts in Clinical Psychology with an emphasis in Marriage and Family Therapy. I take on an eclectic approach in therapy depending on the client's needs, but usually lean towards Cognitive Behavioral Therapy, Dialectical Behavioral Therapy, and Person-Centered approaches.
Areas of Expertise: Young Adults, Anxiety, Depression, Trauma, Faith and Spirituality
GRADUATE STUDENT TRAINEES
These therapists are typically students in the early phases of their graduate education, having completed less than two years of clinical training. However, they have completed a significant amount of clinical and classroom work, and a licensed Marriage and Family Therapist, a licensed Clinical Psychologist, and/or a post-doctoral clinician supervises their work.