LICENSED PROFESSIONAL THERAPISTS
FPFS employs on-site therapists who are licensed as either Marriage and Family Therapists or Clinical Psychologists. These therapists are our most educated, expert, and experienced therapists. In addition to treating clients in therapy, they also supervise Advanced (Degreed) Therapists and Graduate Student Trainees.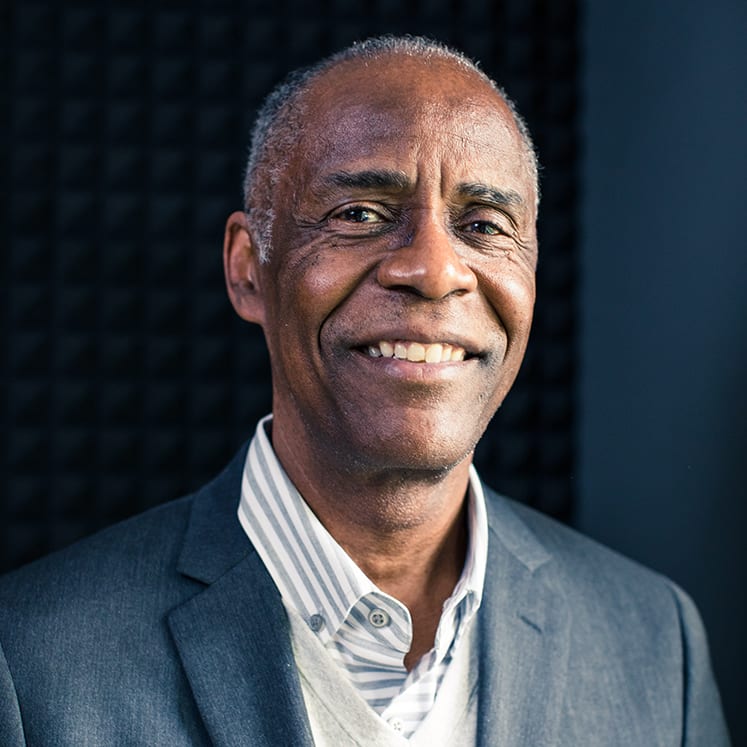 Licensed Clinical Psychologist
Executive Director
Ted Cosse, PsyD
Clinical Psychologist, Executive Director
I specialize in providing individual psychotherapy to adults who, despite the success they may be experiencing in various aspects of their lives, nonetheless struggle with depression, anxiety, loneliness, and perhaps feel that their lives lack a deep sense of meaning and purpose. The types of individuals I have worked with include doctors, nurses, pastors, lawyers, businessmen/women, students, and actors. Many of the individuals I have worked with are recently retired; most are actively employed. I also have considerable experience working with couples (married and unmarried) that want to strengthen their relationship and improve how they communicate with one another.
My clientele is equally split between men and women, and I have extensive experience counseling individuals from a wide range of ethnicities, including but not limited to European, Asian, African American, and Latino/a.
I am well versed in the use of Psychodynamic Therapy and Cognitive Behavioral Therapy as modalities to address the issues clients may be facing. Further, my training at Fuller School of Psychology uniquely positions me to address religious/spiritual issues that clients may discover to be relevant to their situation.
Sometimes during the course of psychotherapy, it is helpful to develop a formal, comprehensive, and detailed understanding of a client's personality. Such information can be quite beneficial in helping the client and the therapist become aware of unknown aspects of the client's feelings, thoughts, and behaviors, therefore facilitating treatment. If you would like such an assessment, I have extensive experience in the use of empirically validated and widely used personality tests.
Areas of Expertise: Adults, Couples, Depression, Anxiety, Career Professionals, Acculturation Issues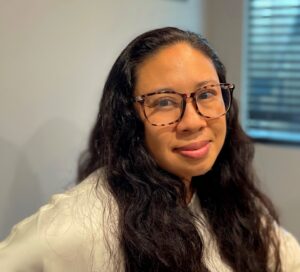 Licensed Marriage & Family Therapist
Director of Training
Sylvia Garcia, LMFT

Marriage & Family Therapist
I believe in an integrative and holistic approach to therapy (healing mind, body and spirit). In my past work, I have worked with children, adolescents, adults and families of diverse racial/ethnic/national backgrounds, sexual/affectional orientations, gender and gender non-conforming identities, physical and mental abilities, languages, religious/spiritual beliefs, and socioeconomic backgrounds. I feel I am able to connect with others because I practice and teach trauma informed approaches, whether it's through art, yoga, or movement. I believe in creating an inclusive environment for clients and their families to feel welcomed and secure.
I attended Columbia University for my undergraduate degree in art history and visual arts. After graduating, I discovered that I could combine my passions for art and helping others. I pursued a master's degree in psychology at Phillips Graduate Institute where I completed the MFT and Art Therapy program. Most of my experience has been working with individuals ages 5–25. I have extensive experience working with primarily at-risk youth, young adults, children, and families struggling with homelessness, domestic violence, substance use, depression, anxiety, and other behavioral issues. I also have experience with crisis counseling and working with youth struggling with suicidal ideation, self-harm, and LGBTQ issues.
I am a registered Art Therapist with the American Art Therapy Association. I am also a leader for A Window Between Worlds (AWBW), which utilizes art to deal with trauma. I am a 200-hour certified yoga teacher and incorporate trauma informed yoga interventions to address trauma, PTSD, anxiety, and depression. I am recently trained in EMDR (Eye Movement Desensitization and Reprocessing) Therapy, which is an experiential and client-centered treatment that draws on various theoretical orientations and assists in directly addressing trauma and other mental health conditions.
Areas of Expertise: Children, Teens, Young Adults, Depression, Anxiety, Trauma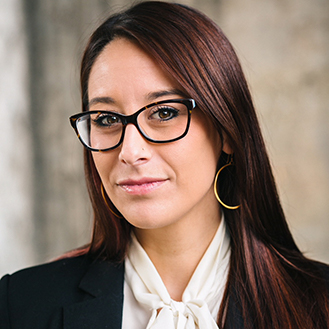 Licensed Clinical Psychologist
Katherine Jazyk-Larson, PsyD
Clinical Psychologist
In life, our experiences form and shape us in significant ways. There are some experiences we are grateful for, as well as some that are painful, confusing, even life altering. The painful and confusing ones can feel overwhelming and difficult to process, and can impact how we view ourselves and others, the world, and our sense of hope for change. I have come to believe that the meaning we make of what has happened to us and how we carry that throughout our lives really matters, and that getting the support we need can have a significant impact on how we deal with life's challenges. Most of us can sense when something is amiss in our lives, but have difficulty knowing where or how to start the process of healing or moving forward.
I believe that there is hope, and that therapy can provide an opportunity to examine your life experiences and address what may be keeping you stuck in old patterns. Just as humans develop in the context of relationship, healing can come by working through things within the therapeutic relationship. In treatment, I seek to honor each individual's story and tailor interventions to the unique needs of the person. In addition to my treatment philosophy, I bring a range of training and experiences to the work I conduct. I have treated individuals experiencing moderate to severe forms of emotional and psychological stress both in my predoctoral internship at San Bernardino County Behavioral Health and postdoctoral experience at La Vie Counseling Center. My experiences have prepared me well for working with individuals and families dealing with trauma and myriad life stressors. I also have experience working with women who have experienced trauma and are seeking to work through and heal from it.
My emphasis has been on developing an insight-oriented depth approach to working with others, drawing from psychodynamic, relational, and attachment perspectives. I received my bachelor's degree from Azusa Pacific University and completed my doctoral degree at Rosemead School of Psychology at Biola University.
Areas of Expertise: Adults, Adolescents, Families, Depression, Anxiety, Divorce, Loss, Spirituality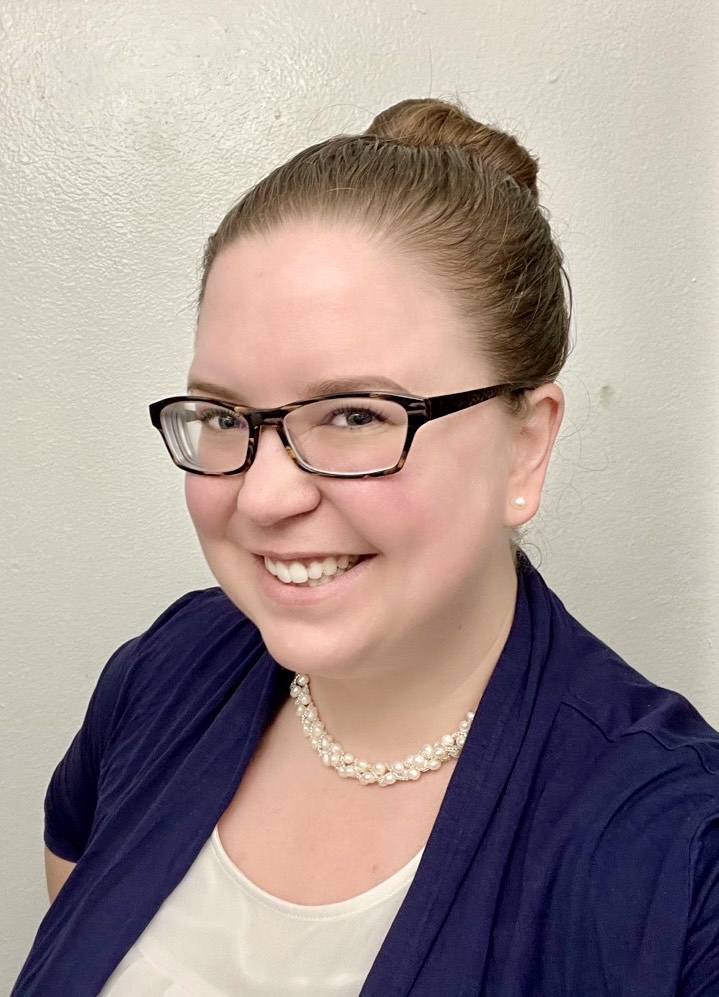 Licensed Clinical Psychologist
Kelsey Fitzgerald, Psy.D

Clinical Psychologist
As a systems-oriented psychologist with an integrated CBT and Psychodynamic approach, I believe that no human being is an island. We are all affected by our interactions with the world around us; by our friends and family, our work environments, our religious and cultural communities, and the sociopolitical systems that govern our daily lives. Many of these interactions are positive, and they serve as the source of the many joys and blessings this life can provide us. Some interactions are less so, and it can be difficult to navigate the distressing forces in our lives that adversely impact our holistic well-being. I believe that, as a therapist, my role is to join you in navigating these ebbs and flows within your system and to support you in developing positive and healing experiences to fight against any harmful influences that are impacting your welfare.
After graduating with my bachelor's degree from Pepperdine University, I completed my Doctorate in Psychology at Azusa Pacific University in Clinical Psychology (Family Psychology program) and then completed a year-long APA-accredited predoctoral internship at the Institute for Multicultural Counseling and Education Services (IMCES) in Los Angeles, California. I also completed postdoctoral training at Fuller Psychological and Family Services as a therapist and supervisor and have also been an adjunct professor. I also have additional training experience from UCLA Semel Institute for Neuroscience and Human Behavior, Casa Colina Hospital for Rehabilitative Medicine, and the Loma Linda University Behavioral Medicine Center.
I speak Spanish fluently, although I am not a native speaker, and I have a passion for working with individuals from diverse backgrounds by using culturally-competent and evidence-based psychotherapeutic interventions. I specialize in working with life transitions, health psychology (chronic illness/medical issues that affect mental health), depression, anxiety, grief, caregiver support, aging, dementia, and relational issues. I have treated individuals with persistent mental illness and trauma and I have worked with individuals from the LGBTQ+ community using my training in support of sexual minorities. Multicultural activism and advocacy for marginalized communities are hallmark characteristics of my professional identity, along with my fierce fight for equity and justice and I approach all clients with a humble curiosity about their unique cultural and spiritual identities.
Areas of Expertise: Adults, Older Adults and Caregivers (e.g., aging, dementia, grief, life transitions, thriving while aging), Depression, Anxiety, Health Psychology (e.g., chronic illness, substance use recovery, traumatic medical event), Persistent Mental Illness, Trauma, Multicultural Therapy, Phase-Of-Life Transitions.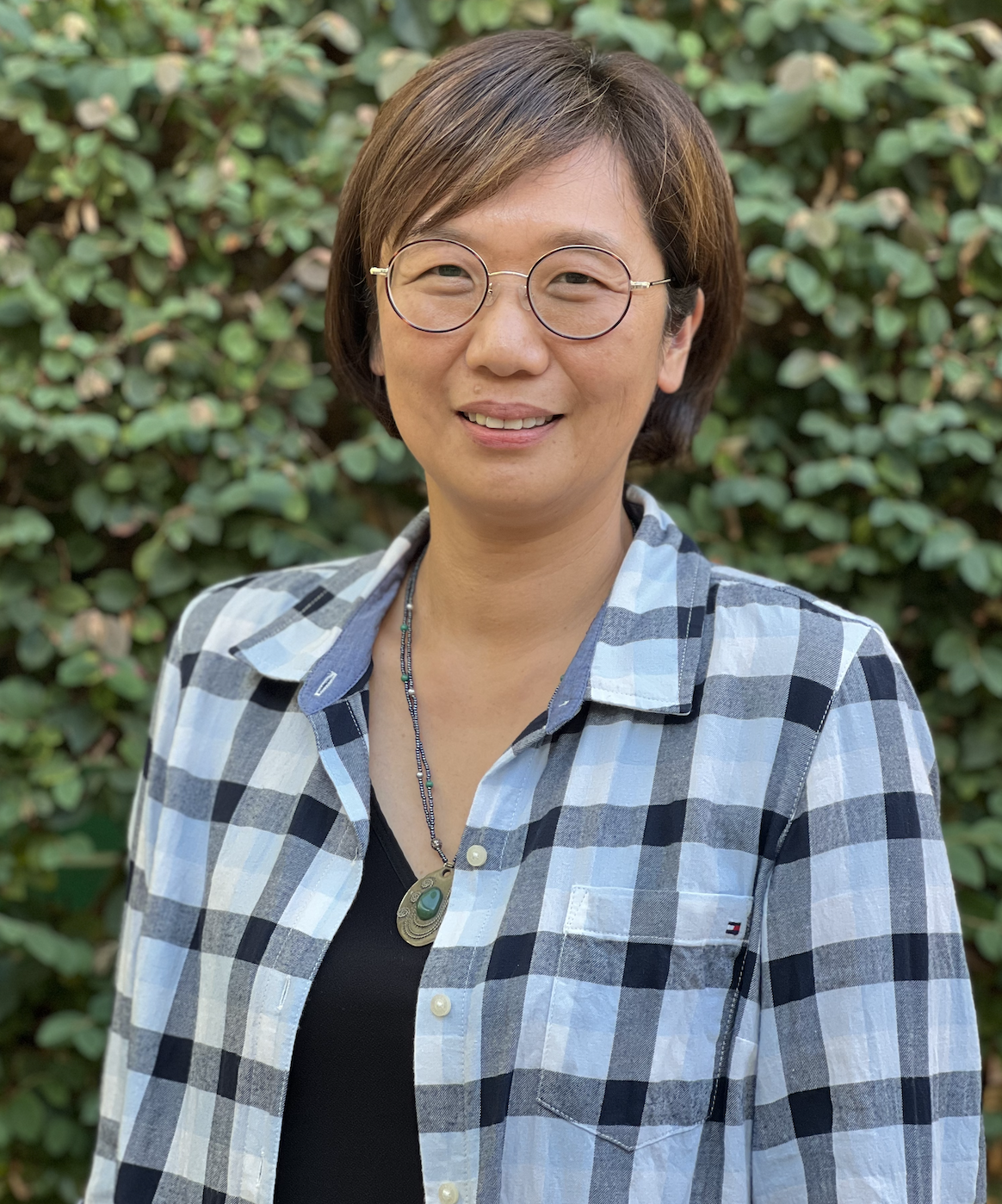 Licensed Marriage and Family Therapist
Helen Ahn, LMFT

Marriage and Family Therapist
In life, people sometimes feel stuck, frustrated, or overwhelmed as a result of current life stressors or they have been living with long-standing issues. I have often observed that many people don't remember their inner resources or feel they lack inner wisdom when they find themselves in challenging situations. I believe that the therapeutic process can help people remember their innate resources, including their strengths, wisdom, or positive emotions. Throughout treatment, I believe that people will realize that they are braver than they believe, stronger than they seem, and smarter than they think. I will support people who want to improve their lives through gaining their own personal insights, making healthier choices in difficult times, and allowing for positive change to occur.
As a bilingual and bicultural therapist, I offer culturally-competent therapy to assist individuals in navigating their lives and becoming healthier and more competent members of their families and community. I utilize a culturally-sensitive approach for individual and collateral therapy, creating an inclusive environment so clients feel comfortable and at ease, leading to more positive therapeutic outcomes. I also utilize art therapy techniques with individuals, couples, and families in the assessment and therapeutic processes in order to encourage self-expression and facilitate the healing process.
I received my Master's degree in Marital & Family Therapy & Art Therapy from Loyola Marymount University. I have worked in a variety of clinical settings, including community mental health programs and a wraparound program for children, adolescents, families, and suicide survivors. My approaches include CBT, DBT, mindfulness, narrative, solution-focused, client-centered, & art therapy.
Areas of Expertise: Children, Adolescents, Adults, Family, Anxiety, depression, Trauma, Identity, and Cultural Issues
ADVANCED (DEGREED) THERAPISTS
Advanced (Degreed) therapists are those FPFS therapists who have achieved at least a master's or doctoral degree in either Marriage and Family Therapy or Clinical Psychology, but have additional training to complete before they qualify for licensure. They typically have accumulated several hundreds of hours of experience providing therapy (and often assessment) services to a diverse array of clients. Licensed Clinical Psychologists or licensed Marriage and Family Therapists supervise their work. Post-doctoral students are often involved in supervision as well.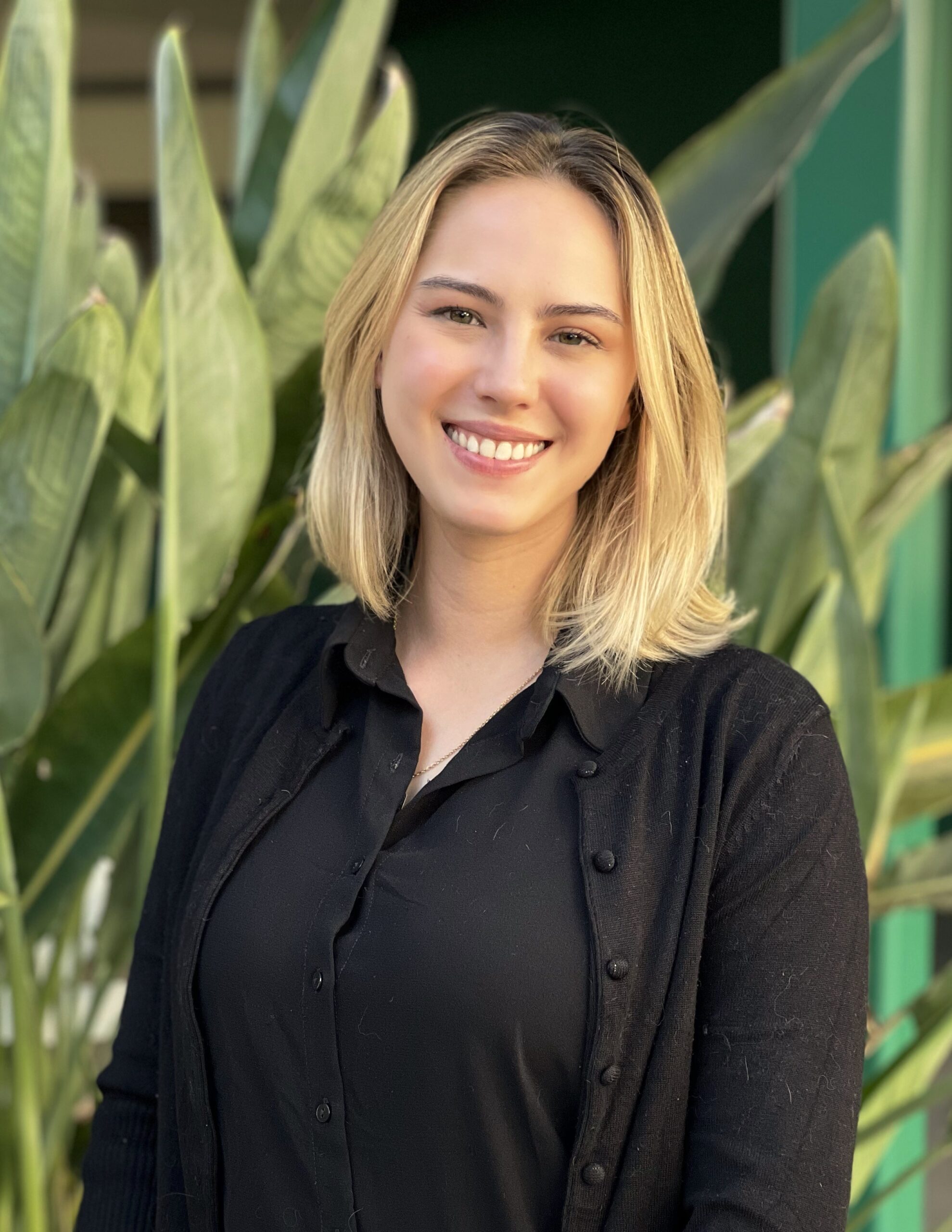 Janna Casillas, PsyD

Our experiences and relationships shape the way we approach the world and ourselves. Similarly, I believe the therapeutic relationship is a key part of healing, so I aim to create a safe space where you can feel comfortable exploring different parts of your internal process and your experiences. Having a deeper understanding of yourself is empowering and can help you make the changes you'd like to see. My hope in therapy is to help you develop a kinder relationship with yourself and strengthen the skills you have to navigate life's various challenges. I use an integrative therapy approach that is tailored to your needs as a whole person, including psychodynamic therapy, cognitive-behavioral therapy, trauma-focused therapy, and mindfulness skills.
As a biracial woman who grew up in Taiwan, I recognize the depth of impact multiculturalism has on our development and identities. As a therapist, I am intentional about acknowledging these intersecting identities and take on a collaborative approach to ensure that you feel seen and heard. One of my areas of interest include promoting multicultural identity development and exploring what makes you unique.
I received my MA and PsyD in clinical psychology from Azusa Pacific University and completed my doctoral internship at the University of Memphis Student Health and Counseling Services. During my graduate training, I had the opportunity to work with school-aged children, college and graduate students, and adults healing from substance use disorders and severe mental health concerns. I have experience working with diverse populations, including various racial/ethnic backgrounds, sexual orientations, gender identities, religious/spiritual beliefs, and nationalities.
Areas of Expertise: Children, young adults, identity development, trauma, anxiety, and depression.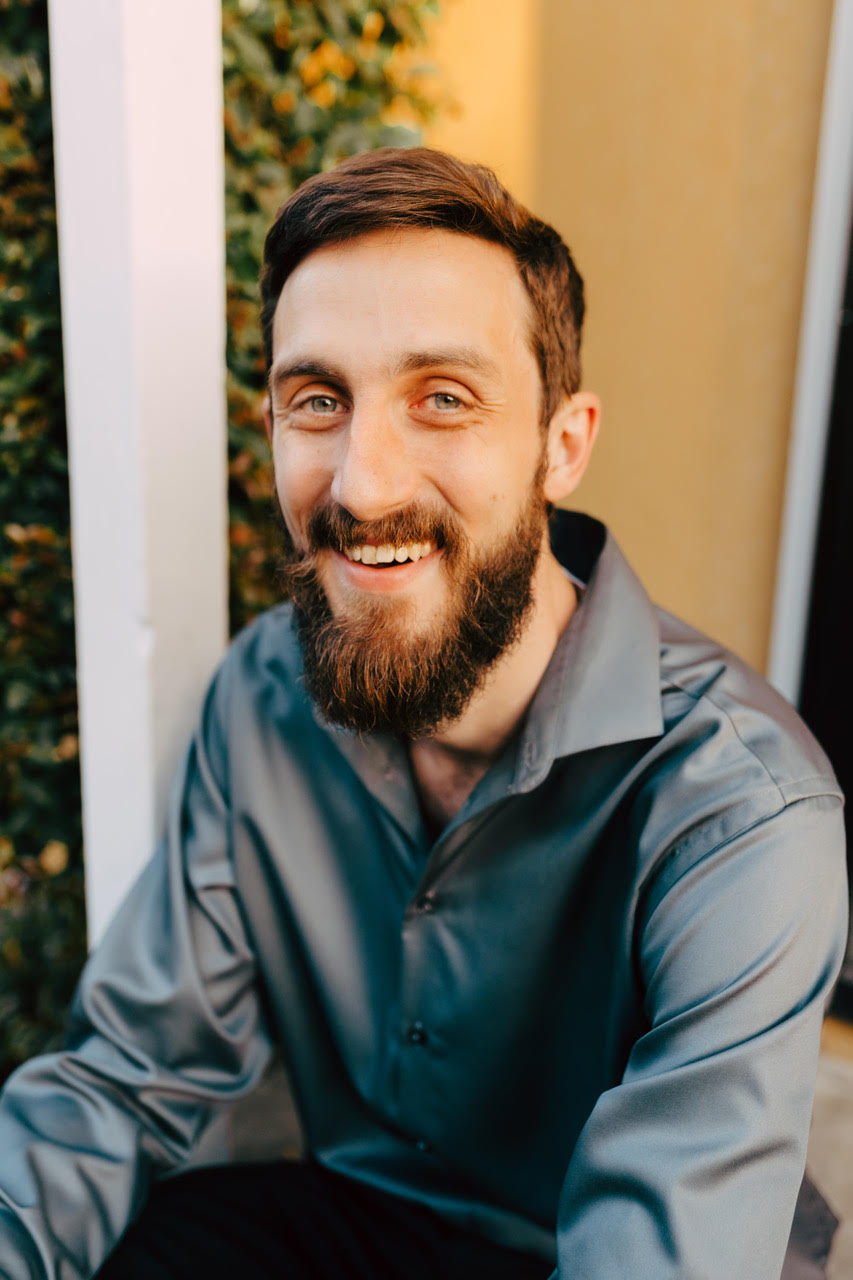 Michael Marossy, PhD

Every person's journey through life is confusing, challenging, surprising, and heartbreaking in its own way. Yet, the common threads that link all of us together are our experiences of suffering and our needs for care and compassion from one another in order to endure. My relational psychodynamic approach to therapy honors and validates both of these equally important aspects of human experience by welcoming the uniqueness of my clients' diverse narratives into a clinical space characterized by warmth, empathy, and authenticity. By providing my clients with new experiences in which their suffering can be recognized, named, explored, and grieved, I hope to help them encounter more of who they are and the ways that they make meaning in the world.
In addition to our individuality and our relationships, I also believe culture and spirituality provide essential information for understanding human experience. For this reason, one of my professional areas of focus is making cultural and spiritual matters "talkable" in therapy—whether it be through my own clinical practice, or my research in the areas of indigenous psychology and theologically integrative psychology. My background in theology and my previous training at integrative sites have also helped me to specialize in addressing spiritual matters in therapy and in working with Christian clients.
I obtained my PhD in Clinical Psychology from Fuller Graduate School of Psychology and Marriage and Family Therapy. I also hold a master's degree in theology from Fuller Theological Seminary, along a bachelor's degree from Azusa Pacific University.
Areas of Expertise: Adults, Anxiety, Depression, Trauma, Relational Issues, Life Transitions, Faith and Spirituality, Identity
Hyejin Park, PsyD
Human beings are relational. We inherently and continuously seek for interaction and connection with other people from birth and throughout the lifespan. These relational experiences with others shape and color the way we relate to ourselves, others, and the world. In addition to that, there are social, cultural, biological, and spiritual factors that shape and influence each individual's sense of self, worldview, values, beliefs, as well as biases in complex ways. The relational nature of human beings and the complexity of each individual's life guide my approach to working with each individual in therapy. I believe that therapy is a safe and collaborative space created within the context of therapeutic relationship between therapist and client. Within this space, clients are encouraged to examine and reflect on their experiences with curiosity, challenge their views, tolerate discomfort, and gain new, corrective experiences, which will move them towards growth and positive changes.
Within this framework, I draw from relational psychodynamic theories, Cognitive Behavioral therapy, Emotion-Focused therapy, Time Limited Dynamic therapy, Trauma-Informed interventions, and attachment theories depending on each client's needs, preferences, and goals. I received clinical training in university counseling centers and community mental health centers and have worked with individuals from a wide range of ages and various sociocultural backgrounds. I majored in psychology at University of Washington in Seattle and received my doctoral degree in clinical psychology from Rosemead School of Psychology at Biola University.
Areas of Expertise: Depression, Anxiety, Relationship Issues, Trauma, Cultural Issues, Faith and Spirituality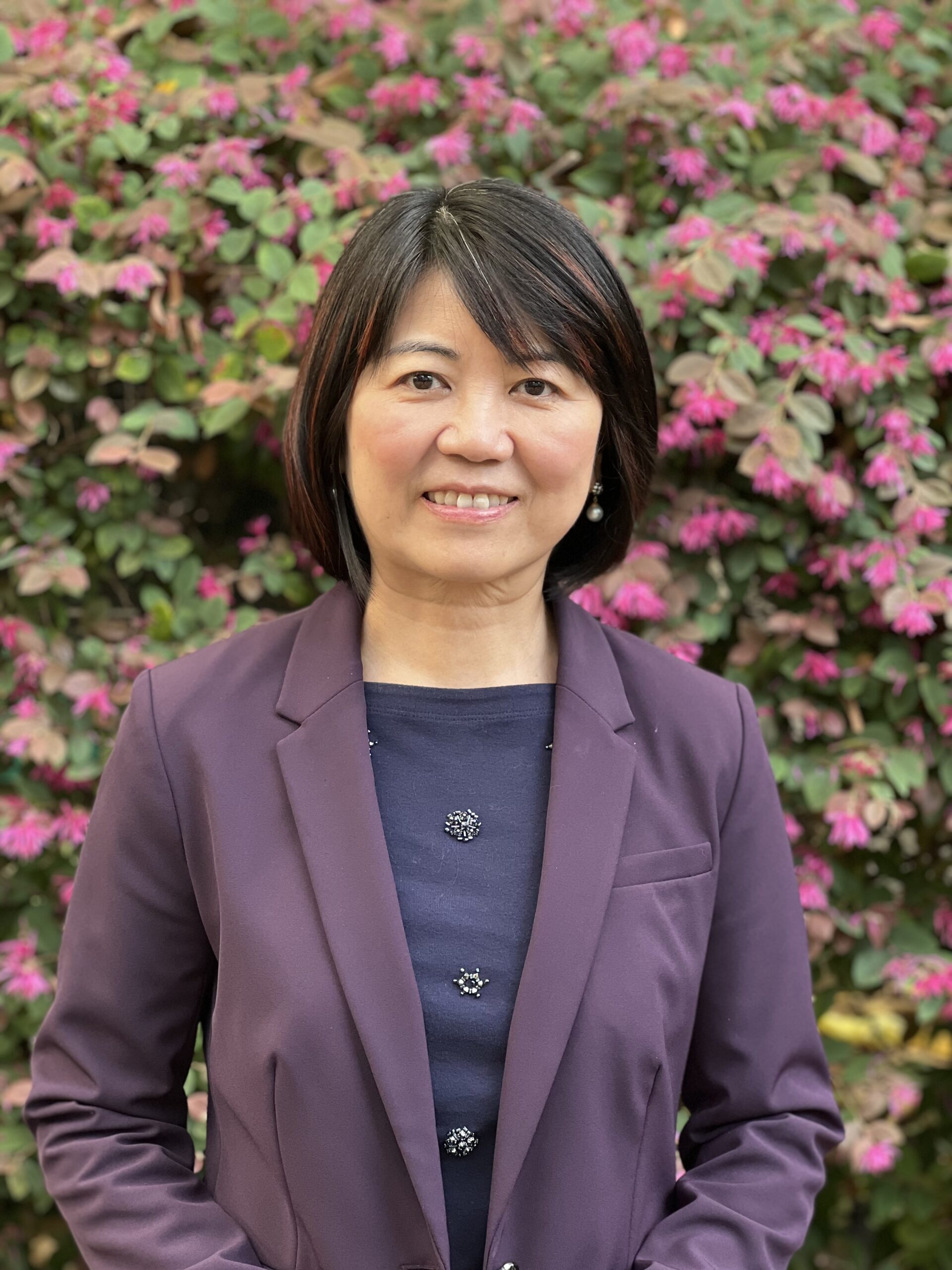 Associate Marriage and Family Therapist
An-Ping "Andie" Hsia, MS
My approach to therapy is rooted in restoration and growth. Wherever you are in the seasons of life, challenges and disruptions are inevitable and you don't have to do it alone. Together we will explore the impacts from your past, discern issues at hand, and attain growth for the future. I will be honored to walk with you in this journey of discovery.
I obtained my Master of Science in Marriage and Family Therapy from the Graduate School of Psychology & Marriage and Family Therapy at Fuller Seminary. I am also certified in Level II Restoration Therapy. During my graduate training, I interned at a community health center and have worked with a wide range of clientele including K-12 students, young adults, couples and families. I worked at a private practice with individuals and couples after graduation. I am a first-generation immigrant from Taiwan. I provide counseling services in both English and Mandarin.
Areas of Expertise: Children, Individuals, Couples, Depression, Anxiety, Trauma and Acculturation difficulties within the family system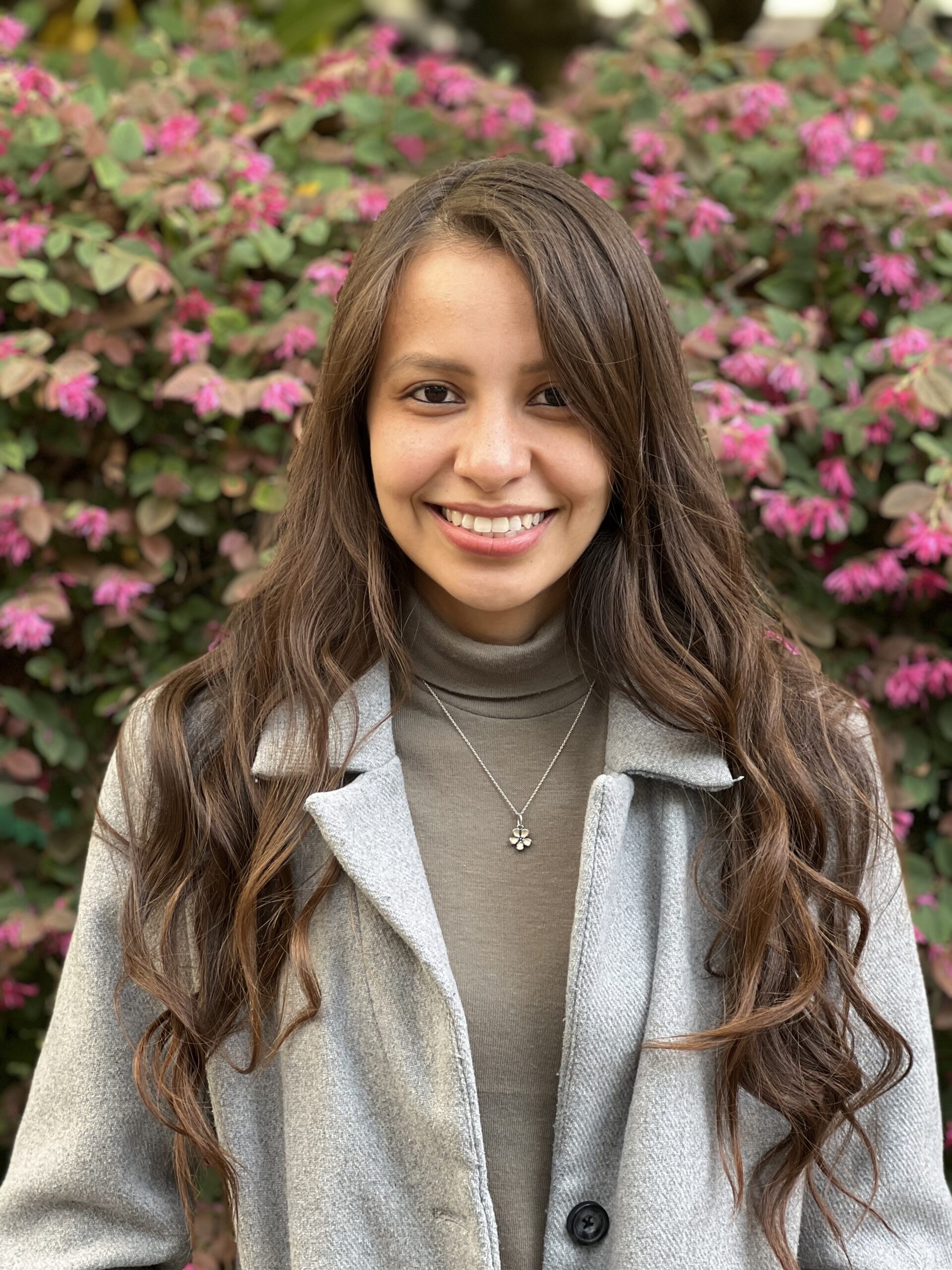 Associate Marriage and Family Therapist
Andrea Portillo, MA
As we walk through life, we encounter a variety of situations that we do our best to make sense of. Those memories or circumstances and the meaning we attach to them become unique to each individual. Sometimes these very events in our lives influence the way we think, feel, and even the way we act. I strive to provide an environment where my clients feel welcomed and safe to process life events, develop awareness, and gain insight about themselves. I believe therapy is a collaborative process where the therapist may provide the client useful tools to strive to live a more fulfilling life. The healing process is usually a gradual process filled with challenges and it tends to become more difficult before you are able to see the fruits of your hard work. I believe people are very resilient and with a little guidance and the right tools, they can learn to build their skills towards a healthier way of living. I look forward to walking alongside my clients in their journey towards healing.
I earned my bachelor's degree in Psychology from California State University, Fullerton and graduated from Azusa Pacific University with my Masters of Arts in Clinical Psychology with an emphasis in Marriage and Family Therapy. I take on an eclectic approach in therapy depending on the client's needs, but usually lean towards Cognitive Behavioral Therapy, Dialectical Behavioral Therapy, and Person-Centered approaches.
Areas of Expertise: Young Adults, Anxiety, Depression, Trauma, Faith and Spirituality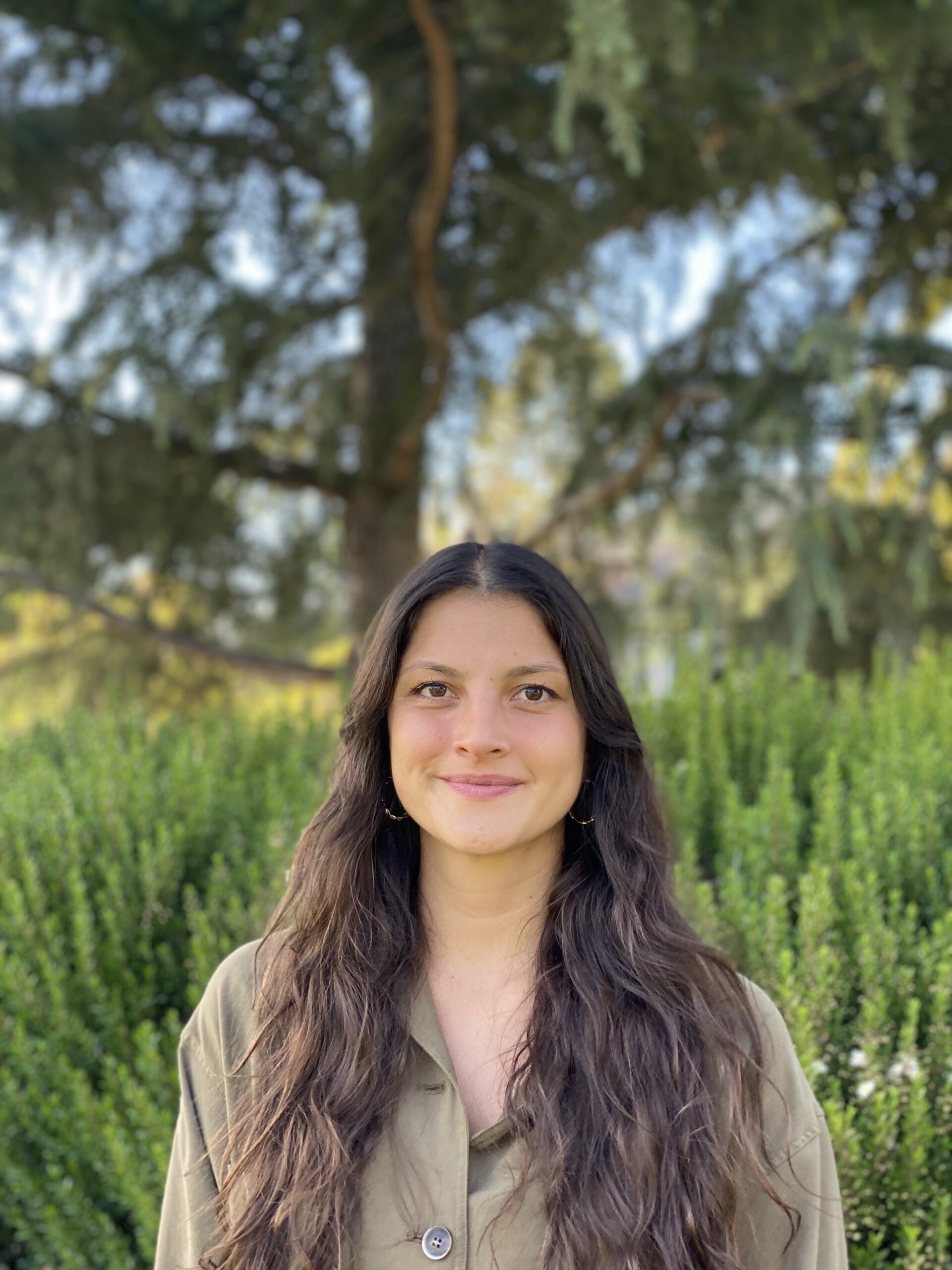 Associate Marriage and Family Therapist
Nicolette Manzo, MS
My approach to therapy is focused on cultivating a space of healing through curiosity, connection, humor, and open and honest discussion. I provide a space where you will feel both challenged and wholly supported. Together, we can work to understand, navigate, and address any challenges you may be facing.
In my previous experiences, I have worked with adolescents, their families, as well as adults in the community mental health and school settings. I have enjoyed walking alongside individuals and families from a variety of identities, cultures, and faith backgrounds while providing a safe, nonjudgmental environment. While I ensure that therapy is tailored to each person, my general approach is from a trauma informed, cognitive behavioral lens.
I attended Louisiana State University where I obtained a bachelor's degree in Psychology with a minor in Social Work. I later earned my master's degree in Counseling with a specialization in Marriage and Family Therapy from California State University, Northridge.
Areas of Expertise: Adolescents, Young Adults, Anxiety, Depression, Trauma, Self-Esteem, and Relationship Issues.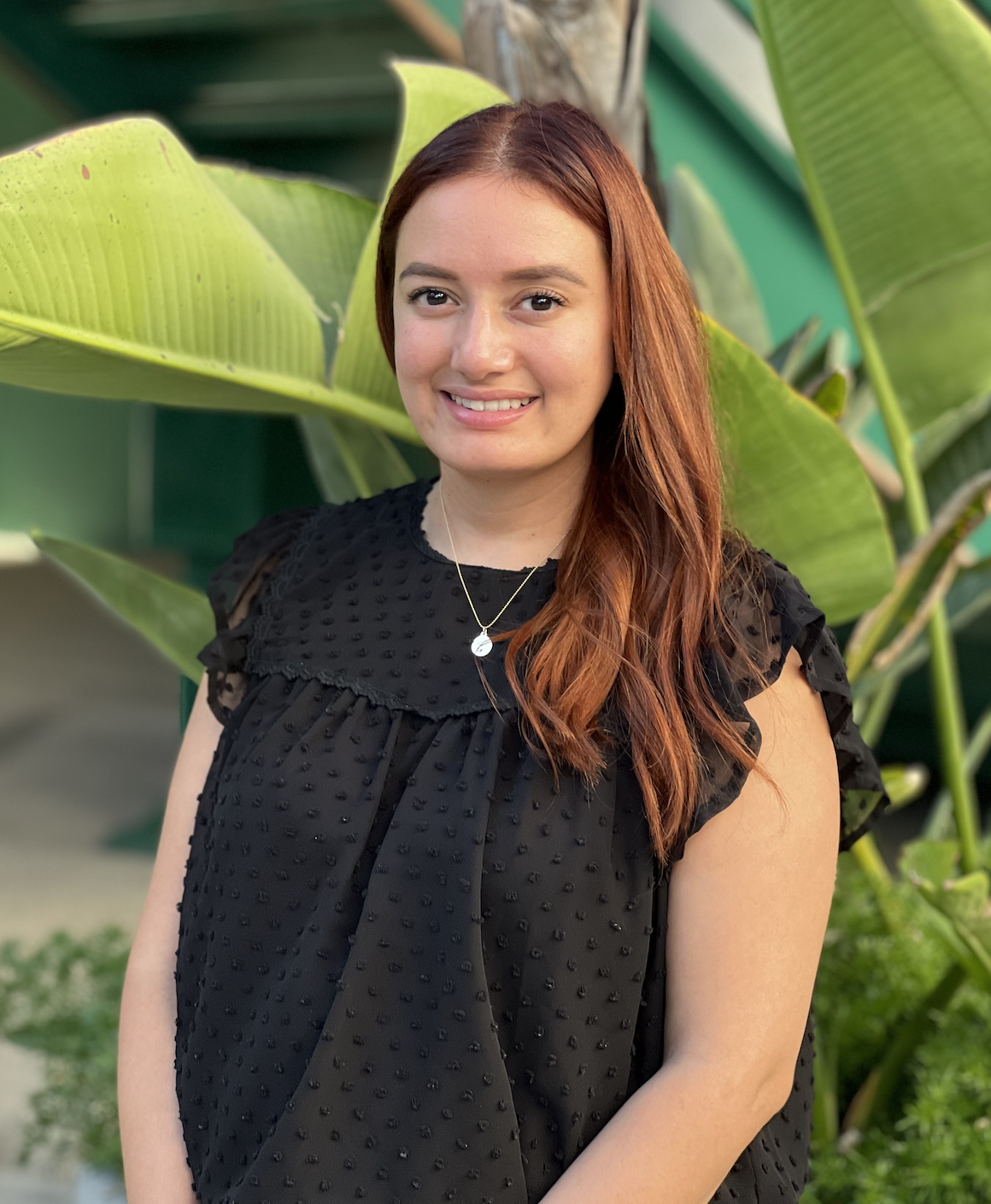 Associate Marriage and Family Therapist
Ashley Vanegas, MA

In life we go through many different experiences. Some are pleasant and some challenging. These experiences shape us into the unique individuals we are and will continue to grow into. Whatever the difficulties may be, I believe getting support will positively impact our lives and encourage a sense of hope, healing, authenticity, and fulfillment, all while learning how to deal with life's challenges.
I hold a bachelor's degree in Psychology from California State University, Long Beach and I earned my master's degree in Clinical Psychology with an Emphasis in Marriage and Family Therapy from Pepperdine University. I am a Registered Associate Marriage and Family Therapist and Registered Associate Professional Clinical Counselor. I work from an integrative lens, drawing from Cognitive-Behavioral, Humanistic, and Person-Centered approaches.
Areas of Expertise: Children, Adolescents, Young Adults, Older Adults, Trauma, Anxiety, Depression, Life Transitions, ADHD, Parenting Issues, and Stress Management.
GRADUATE STUDENT TRAINEES
These therapists are typically students in the early phases of their graduate education, having completed less than two years of clinical training. However, they have completed a significant amount of clinical and classroom work, and a licensed Marriage and Family Therapist, a licensed Clinical Psychologist, and/or a post-doctoral clinician supervises their work.