LICENSED PROFESSIONAL THERAPISTS
FPFS employs on-site therapists who are licensed as either Marriage and Family Therapists or Clinical Psychologists. These therapists are our most educated, expert, and experienced therapists. In addition to treating clients in therapy, they also supervise Advanced (Degreed) Therapists and Graduate Student Trainees.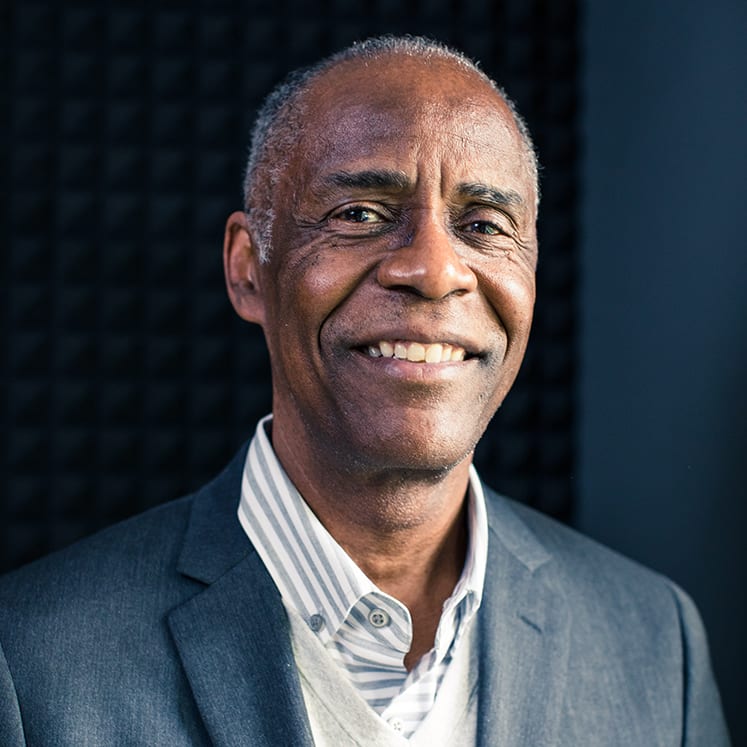 Licensed Clinical Psychologist
Executive Director
Phone: 818-939-3280
Ted Cosse, PsyD
Clinical Psychologist, Executive Director
I specialize in providing individual psychotherapy to adults who, despite the success they may be experiencing in various aspects of their lives, nonetheless struggle with depression, anxiety, loneliness, and perhaps feel that their lives lack a deep sense of meaning and purpose. The types of individuals I have worked with include doctors, nurses, pastors, lawyers, businessmen/women, students, and actors. Many of the individuals I have worked with are recently retired; most are actively employed. I also have considerable experience working with couples (married and unmarried) that want to strengthen their relationship and improve how they communicate with one another.
My clientele is equally split between men and women, and I have extensive experience counseling individuals from a wide range of ethnicities, including but not limited to European, Asian, African American, and Latino/a.
I am well versed in the use of Psychodynamic Therapy and Cognitive Behavioral Therapy as modalities to address the issues clients may be facing. Further, my training at Fuller School of Psychology uniquely positions me to address religious/spiritual issues that clients may discover to be relevant to their situation.
Sometimes during the course of psychotherapy, it is helpful to develop a formal, comprehensive, and detailed understanding of a client's personality. Such information can be quite beneficial in helping the client and the therapist become aware of unknown aspects of the client's feelings, thoughts, and behaviors, therefore facilitating treatment. If you would like such an assessment, I have extensive experience in the use of empirically validated and widely used personality tests.
Areas of Expertise: Adults, Couples, Depression, Anxiety, Career Professionals, Acculturation Issues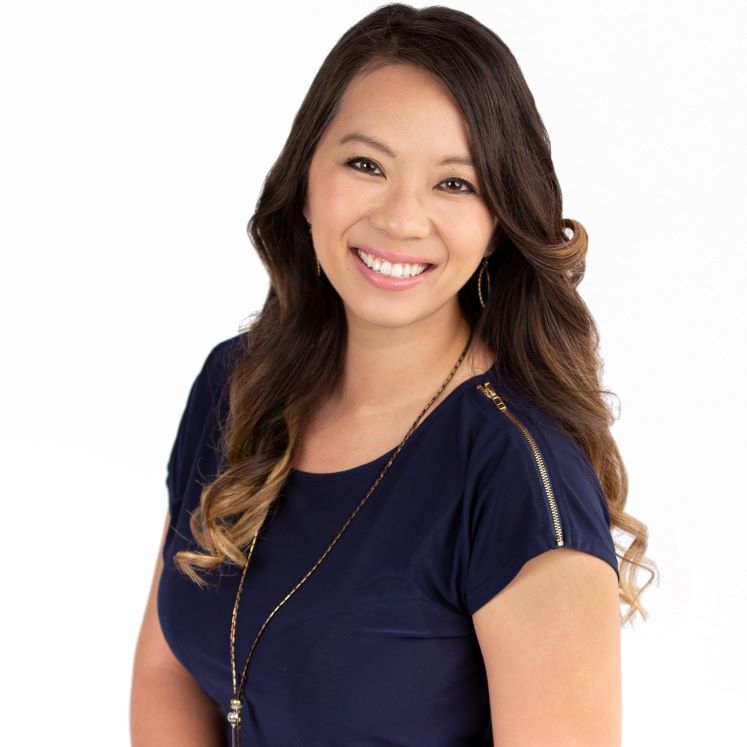 Licensed Clinical Psychologist
DIRECTOR OF TRAINING
Phone: (626) 584-5528
Joy Velarde, PsyD
Clinical Psychologist
Life will often bring about numerous stressors. Though we try our best to manage these stressors, it may sometimes feel as though whatever we are doing is not working or things just aren't improving. I believe that there are different ways to approach a problem and I value the opportunity to help clients figure out what works best for them. I strive to create a safe and collaborative environment where clients can share their struggles and stressors, reflect on their past experiences, find solutions, and create new meaning in their lives.
I often draw from cognitive-behavioral, interpersonal, and psychodynamic perspectives when working with my clients. I am committed to understanding each client's unique experiences and how we can use this to build upon their strengths and assist in treatment.
I received my bachelor's degree from the University of Nevada, Las Vegas, and received my master's and doctoral degrees from Fuller Theological Seminary's Graduate School of Psychology & Marriage and Family Therapy with an emphasis in community psychology. I completed my pre-doctoral internship at Pacific Clinics, a program accredited by the American Psychological Association.
Area of Expertise: Young Adults, Adults, Grief and Loss, Depression, Anxiety, Trauma, Adjustment Issues, Life Transitions, Faith and Spirituality, Identity and Cultural Issues, specifically Asian-American Cultural Issues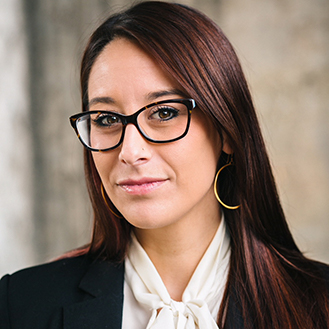 Licensed Clinical Psychologist
Phone: 626-304-3797
Katherine Jazyk, PsyD
Clinical Psychologist
In life, our experiences form and shape us in significant ways. There are some experiences we are grateful for, as well as some that are painful, confusing, even life altering. The painful and confusing ones can feel overwhelming and difficult to process, and can impact how we view ourselves and others, the world, and our sense of hope for change. I have come to believe that the meaning we make of what has happened to us and how we carry that throughout our lives really matters, and that getting the support we need can have a significant impact on how we deal with life's challenges. Most of us can sense when something is amiss in our lives, but have difficulty knowing where or how to start the process of healing or moving forward.
I believe that there is hope, and that therapy can provide an opportunity to examine your life experiences and address what may be keeping you stuck in old patterns. Just as humans develop in the context of relationship, healing can come by working through things within the therapeutic relationship. In treatment, I seek to honor each individual's story and tailor interventions to the unique needs of the person. In addition to my treatment philosophy, I bring a range of training and experiences to the work I conduct. I have treated individuals experiencing moderate to severe forms of emotional and psychological stress both in my predoctoral internship at San Bernardino County Behavioral Health and postdoctoral experience at La Vie Counseling Center. My experiences have prepared me well for working with individuals and families dealing with trauma and myriad life stressors. I also have experience working with women who have experienced trauma and are seeking to work through and heal from it.
My emphasis has been on developing an insight-oriented depth approach to working with others, drawing from psychodynamic, relational, and attachment perspectives. I received my bachelor's degree from Azusa Pacific University and completed my doctoral degree at Rosemead School of Psychology at Biola University.
Areas of Expertise: Adults, Adolescents, Families, Depression, Anxiety, Divorce, Loss, Spirituality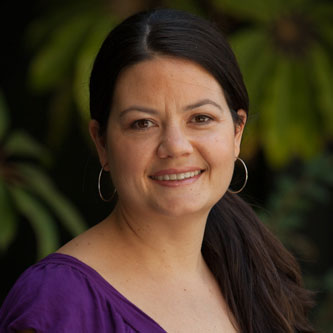 Licensed Clinical Psychologist
Phone: 626-204-2062
Alita Lombardo, PhD
 Clinical Psychologist
Feeling overwhelmed, ashamed, or at a loss for what to do next? You're not alone, at one point or another we all suffer from some issue that's too difficult to handle on our own. My therapeutic approach is to provide a nonjudgmental supportive environment as we navigate through your current struggles and address the issues that are causing you the most distress. I can help you discover the patterns you have learned that contribute to the way you relate, think, love, and behave. Together, we will help you develop the strengths to tackle those issues.
I am passionate about working with women's issues, especially post-partum depression, low self-esteem, and poor body image, and developing a healthy balance between motherhood and work. I also have experience treating depression, anxiety, relationship issues, sexual problems, adjustment issues, addiction, and many other mental health challenges.
I enjoy working with individuals and couples from all walks of life and cultural backgrounds. Although I work mainly from psychodynamic and cognitive behavioral approaches, I recognize that every client is different; therefore, my interventions are tailored to each individual and her or his unique needs.
Areas of Expertise: Couples, Adults, Relationship Issues, Sexual Problems, Poor Boundaries/Low Self-Esteem, Borderline Personality Disorder, Addiction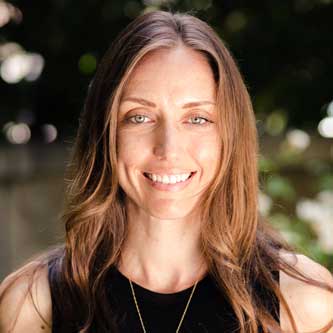 Licensed Marriage and Family Therapist
Phone: 626-765-1165
Kelli Penner, MS
Marriage and Family Therapist
Relationships can bring all kinds of experiences to your daily life: joy, pain, stress, love, sadness, and many others. Whether you feel prepared for them or not, your interactions have an impact on the individual that you are constantly becoming. I will work with you to process through the many experiences that make up who you are in the present moment. Most people find that they have difficult experiences from their past that get in the way of helping them develop into the person they want to become. My goal is to help you create new ways of experiencing your emotions, relating to others, and moving towards your true self.
My approach to therapy is largely informed by a psychodynamic framework, including attachment-based and family-systems theories. I have also received extensive training on working with complex trauma, and often encourage mindfulness as a valuable intervention.
I graduated from Fuller Seminary in 2010 with my Master's in Marital and Family Therapy. I have spent the majority of the years since then focusing on work with children, adolescents, their parents, and couples. I have worked with clients from a wide range of cultural backgrounds, faith experiences, and sexual orientations and place a high value on my clients' unique and diverse experiences of themselves and others in the world.
Areas of Expertise: Adolescents, Children, Families, Couples, Parenting, Complex Trauma, LGBTQ-GNC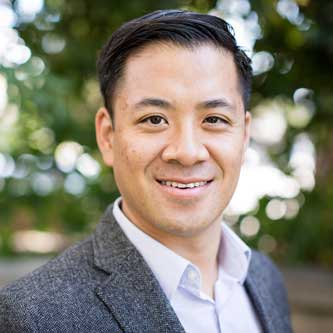 Licensed Clinical Psychologist
Phone: 626-584-5509
Andrés Chou, PsyD
Clinical Psychologist
While life can be chalk full of beauty and love, it can often come with its challenges. Since 2009, I have helped clients navigate the ambiguity of life to lead them toward healing and growth. I use a non-judgmental and empathic approach, grounded in clinical research, to help direct clients toward a new understanding and experience of how to relate to others in healthier and more productive ways. I believe effective counseling involves all aspects of a person. If desired by my clients, I often incorporate elements of one's faith, spirituality, identity, and culture into the therapeutic process.
I received my degrees in Marriage and Family Therapy and Clinical Psychology at Azusa Pacific University, an American Psychological Association-accredited program. I have trained in a broad range of settings including the UC Irvine Medical Center, Children's Hospital of Orange County (CHOC), and numerous community counseling centers in Southern California and the Chicagoland area.
Methods/Interventions I use:
Psychodynamic Therapy, Cognitive-Behavioral Therapy, Solution-focused Brief Therapy, Emotionally-Focused Couples Therapy, Prepare/Enrich Pre-marital Counseling, Attachment Theory, Mindfulness, Psychological Assessment (Neuropsychological, Personality, Psychodiagnostic).
Types of clients I see:
Children, Adolescents, Couples, Families, and Individual Adults.
Areas of Expertise: Relational Issues (marriage, dating, family, singles); Grief and Loss (death of a loved one, break-ups, life transitions and adjustment); Depression and Anxiety (low self-esteem, constant feelings of sadness, excessive worry or fear); Asian-American Clients; Faith and Spirituality; Identity and Culture
ADVANCED (DEGREED) THERAPISTS
Advanced (Degreed) therapists are those FPFS therapists who have achieved at least a master's or doctoral degree in either Marriage and Family Therapy or Clinical Psychology, but have additional training to complete before they qualify for licensure. They typically have accumulated several hundreds of hours of experience providing therapy (and often assessment) services to a diverse array of clients. Licensed Clinical Psychologists or licensed Marriage and Family Therapists supervise their work. Post-doctoral students are often involved in supervision as well.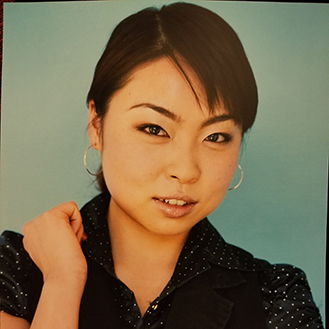 Associate Marriage and Family Therapist
IMF 98769
Phone: 213-905-3888
Jacqueline Hong, MS
Our collective human experience can be so similar, yet so diverse. Intricate details, such as culture, environment, beliefs, values, and experiences, shape how we conceptualize, understand, and live in this world. As many of us already know, life sometimes does not go the way we planned. We can experience hardships, struggles, and traumas that we never imagined for ourselves. In these times of confusion, we can lose perspective of who we are, our purpose, and what we stand for. Instead of being self-critical or blaming others, I believe it is crucial to have a grounded understanding of self to help navigate the turbulence during these times.
I utilize evidence-based practices grounded in systemic family therapy theories, as well as social constructionist family therapy theories (i.e., the Satir growth model, Bowen's intergenerational therapy, collaborative and narrative therapies, as well as cognitive behavioral therapy, trauma-focused cognitive behavioral therapy, and emotionally focused therapy) to help clients gain understanding of their feelings and experiences during their transitions.
I obtained my Master of Science degree in Marriage and Family Therapy from California State University, Northridge. Currently I am seeking a PhD in Marriage and Family Therapy. After obtaining my master's degree, I gained experience as a registered associate marriage and family therapist in a Department of Mental Health-contracted agency and private practice. Through these placements, I was able to work and gain expertise with people of various ages, cultures, socioeconomic backgrounds, and sexual orientations.
Areas of Expertise: Adolescents, Adults, Couples, Families, Trauma, Depression, Anxiety, Bipolar Disorder(s), Borderline Personality Disorder, ADHD, Asian-American/Cultural Issues, Faith and Spiritual Issues, Identity Issues, Grief and Loss, Life Transitions, Schizophrenia/Schizoaffective Disorders, Sex/Sexuality-related Issues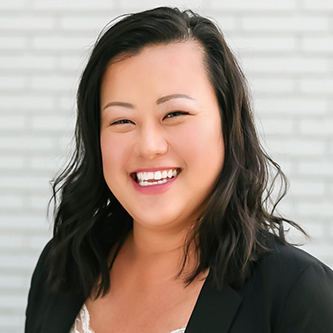 Associate Marriage and Family Therapist
AMFT 115505
Phone: ( 707) 733-6749
Mi Ae Kim
We will weather through many seasons in our lives. Through those experiences, we can feel overwhelmed, lost, sad, angry, discouraged, and scared. I strive to explore people's experiences with grace and compassion by providing a safe space where you can feel heard and understood.
My goal is to help you process your experiences, cultivate new and meaningful relationships, develop personal growth, increase self-awareness and self-esteem, and provide healing and restoration.
I can provide therapy in both English and Spanish. I received my bachelor's degree in child and adolescent development from California State University, Northridge. I graduated from Pepperdine University with my Masters of Arts in Clinical Psychology with an emphasis in Marriage and Family Therapy. Also, I am a certified Prepare/Enrich counselor facilitator.
Areas of Expertise: Couples, Individuals, Parenting, Depression, Anxiety, Trauma, Faith and Spirituality, Acculturation, Sex/Sexuality Related Issues
Mi deseo es explorar las experiencias de las personas con gracia y compasión, proveyendo un espacio seguro, donde pueda sentirse escuchado y comprendido.
Mi objetivo es ayudarte a procesar sus experiencias, cultivar relaciones nuevas y significantes, desarrollar el crecimiento personal, aumentar el conocimiento de sí mismo y la autoestima, y proveer curación y restauración.
Recibí mi título en Desarrollo Infantil y Adolescente de la Universidad Estatal de California en Northridge. Me gradué de la Universidad Pepperdine con mi Maestría en Psicología Clínica con énfasis en el matrimonio y la terapia familiar. Además, soy una facilitadora certificada de Prepare/Enrich.
Áreas de especialización: parejas, Individuos, problemas familiares, depresión, ansiedad, trauma, fe/espiritualidad, aculturación, problemas de sexo/sexualidad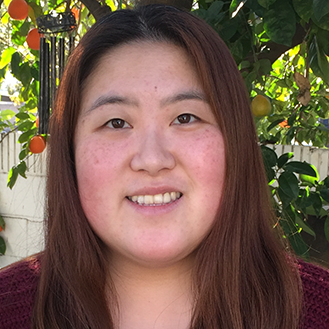 Associate Marriage and Family Therapist
IMF 96790
Phone: 209-651-0243
Mandy Law, MA
I believe that every individual deserves a healthy and stable support system through the highs and lows of life. My approach to therapy focuses on improving and maintaining positive relationships with others and within yourself. Everyone's life story is unique, so we will work collaboratively to discover the best ways to achieve positive changes to promote growth. Together we will reach your therapeutic goals through building self-awareness, healthy communication tactics, and effective coping strategies to enhance resilience.
I have worked with a variety of populations and I am passionate about helping people realize and believe in the strength they have within themselves. I have worked with individuals, children, adolescents, and couples. I base my therapeutic approach around an individual's specific needs.
I have a Masters of Arts degree from the Chicago School of Professional Psychology. I am able to provide services in English or Cantonese.
Areas of Expertise: Adults, Adolescents, Trauma, Anxiety, Relationship Issues, Life Adjustment Issues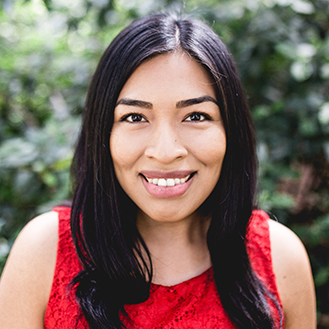 Associate Marriage and Family Therapist
AMFT 78910
Phone: (626) 658-9406
Lisset Pisfil, MS
I am a bilingual, Spanish-speaking therapist devoted to providing a safe space for people to share openly. My desire is to instill hope by helping people cope with the tough moments in life. If anyone has any hesitation about making the decision to go to therapy, I want to reassure you that I will approach our sessions with empathy and a nonjudgmental perspective. My desire is for people to feel empowered and experience growth and healing in our time together.
I acquired a Bachelor of Arts in Psychology and Social Behavior at the University of California, Irvine. Subsequently, I completed the marriage and family therapy program at California State University, Long Beach, and obtained a Master of Science in Counseling. In the last few years, I've gained experience working with adults, adolescents, and children struggling with challenges such as relationship/marital problems, depression, anxiety, and behavioral problems.
I work primarily from a Cognitive Behavioral Therapy model which utilizes psychological interventions to process situations and track negative patterns to encourage steps towards change. I am able to modify these interventions to fit my clients and incorporate other therapeutic models.
Areas of Expertise: Relational Problems in Dating/Marriage, Family Relational Problems, Life Stage Transitions, Depression, Anxiety, Faith/Spirituality, Grief/Loss
Soy un terapista bilingue que se dedica a establecer un espacio seguro para que la gente se sienta cómoda para compartir libremente. Al principio, uno puede dudar o tener sentimientos negativos acerca de tomar la decisión de ir a terapia. Se necesita valor para dar pasos hacia la búsqueda de ayuda. Quiero asegurarle que demostraré empatía, autenticidad, y una perspectiva sin prejuicios. Mi objetivo es que se sienta capacitado/a y que tenga una experiencia de crecimiento y curación.
Adquirí un título en psicología y comportamiento social de la Universidad de California, Irvine. Posteriormente, completé el programa de terapia familiar y matrimonial en la Universidad Estatal de California en Long Beach y obtuve una maestría en ciencias del programa de consejería. Tengo experiencia trabajando con niños, adolescentes y adultos.
Áreas de especialización: problemas de pareja, problemas familiares, transiciones en la etapa de la vida, depresión, ansiedad, fe/espiritualidad, duelo/pérdida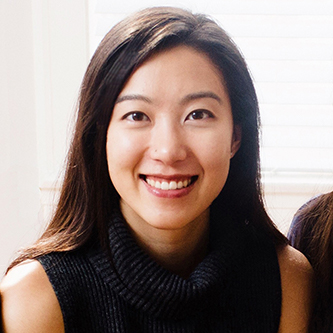 Associate Marriage and Family Therapist
IMF 115604
Phone: (626) 427-7434
Marian Ting, MS
I believe living a rewarding life begins with asking difficult questions. Pain and conflict are sometimes unavoidable, but how are we empowering and reorienting ourselves to respond to them? Is it possible to experience thriving and genuine hope instead of simply staying afloat? As you wrestle through these types of questions, I am committed to providing you with support that considers your needs in a holistic way: mental, emotional, cultural, spiritual, etc. Together we can make space to explore meaning-making, cultivate self-awareness and understanding of others, test out new behaviors and ways of coping, process life experiences, and more.
I obtained my Master of Science in Marriage and Family Therapy from Fuller Theological Seminary and am a certified Prepare/Enrich premarital counseling facilitator. In recent years I have worked with couples, adults, adolescents, and children through challenges including relational conflict, depression, anxiety, and identity formation. I work from a primarily attachment-based perspective that takes into account unique family background, childhood experiences, and relational needs.
I am a first-generation Chinese-American and have lived up and down the West Coast and also in Hong Kong. As a person of color, I am passionate about exploring the effects of internalized cultural and ethnic stressors on one's mental health and sense of identity. I also value collaborating with dating and married couples to navigate relational conflict and disconnect.
Areas of expertise: Depression, Anxiety, Relational Conflict, Adjustment Issues, Asian-American/Cultural Issues, Identity Development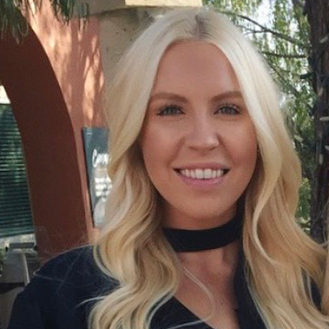 Associate Marriage and Family Therapist
AMFT 111656
Phone: (626) 714-0016
Caitlin Weber, MA
In the high-speed culture we live in today, life can often feel so busy or distracting that we forget to embrace the present moment. As we each are on our own unique journey navigating relationships and daily transitions, I believe it is still important to feel grounded, connected, known, and understood. I am curious to listen and understand each person by creating a containing space so you can feel safe to express your authentic self.
I graduated from Azusa Pacific University with my Masters of Arts in Clinical Psychology with an emphasis in marriage and family therapy. I am passionate about holistic health and appreciate therapy for its diverse process to encounter corrective emotional experiences, gain greater trust, grounding practices, and self-awareness. I am interested in exploring spirituality and a self-care lifestyle that inspires opportunities for growth and well-being. In summary, I prioritize and advocate having a healthy life balance that contributes to positive mental health.
I spent my traineeship working in private practices. I focus primarily on couples and women navigating stress, depression, anxiety, relationship concerns, and self-esteem. I am a person-centered therapist, often including attachment-based and cognitive-behavioral approaches. Additionally, I incorporate mindfulness and muscle relaxation techniques as interventions to reconnect the mind and body in the present moment.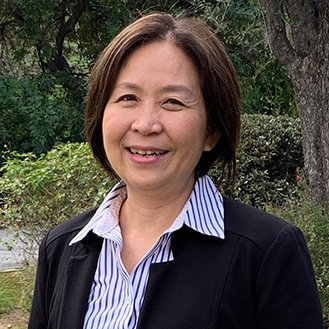 Associate Marriage and Family Therapist
AMFT 111573
Phone: (626) 539-9656
Alison Yeh, MS
Navigating through life's ups, downs, and curveballs can be stressful and confusing. It's easy to feel even more discouraged and alone when trying to change these situations. I am here to support you through a collaborative process to find hope and direction in the midst of your emotional struggles. I believe most of our emotional pain comes from the violation of love and trust in our past interpersonal experiences. Beyond helping you identify unhelpful coping patterns in your current situation, my goal is to help you to restore your inner strength to become an effective life navigator.
I received my Master of Science in Marriage and Family Therapy degree from Fuller Theological Seminary. I am also a certified Level I Restoration Therapist as well as a certified Prepare/Enrich premarital counseling facilitator. Prior to my training in the US, I was China's Licensed National Level II Psychological Consultant and worked as a therapist in Shanghai Care Corner.
I was born in Taiwan, and have lived in the US, Hong Kong, and China for extensive periods of time and am fluent in both English and Mandarin. I have worked with all ages, demographics, and ethnic/social backgrounds over a variety of issues, including depression, anxiety, and PTSD. I especially enjoy working with couples and individuals on communication improvement, acculturation, interracial marriage issues, and parent-child relationship improvement.
Areas of Expertise: Relationship Issues, Acculturation, Life Transitions, Parenting and Families, Depressions, Anxieties
我畢業於富樂心理學院婚姻與家庭治療碩士科,並擁有中國國家二級心理諮詢師執照,曾於上海關懷中心擔任心理諮詢師。我成長於台灣,曾經分別定居於美國加州、香港及中國上海,能夠使用流利的中文或英文進行諮詢。我的經驗包括各種心理問題(如抑鬱、焦慮等)的諮詢,並擅長夫妻關係,親子關係,中美文化適應,以及信仰與生活的輔導。
GRADUATE STUDENT TRAINEES
These therapists are typically students in the early phases of their graduate education, having completed less than two years of clinical training. However, they have completed a significant amount of clinical and classroom work, and a licensed Marriage and Family Therapist, a licensed Clinical Psychologist, and/or a post-doctoral clinician supervises their work.