Sit in on a class, meet current students and faculty, and get a feel for the community, facilities, and resources. You can choose to attend one of our more comprehensive group events, or request a personal campus visit tailored to your time and interests. Either way, we'll take care of you and get your questions answered about what it's like to attend Fuller Seminary. We look forward to meeting you!
On-Campus Visits Temporarily Suspended
In light of the developing COVID-19 situation, we are temporarily suspending all in-person admissions visits to Fuller campuses. We are pleased to continue offering chances to meet with an admissions counselor via video chat or telephone. Please indicate your preference on the form below and we will do our best to accommodate your request.
We apologize for any inconvenience this might cause. Please feel free to be in touch with the Fuller Admissions Office (admissions@fuller.edu) with further questions.
Schedule a personal campus visit or virtual appointment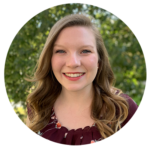 Continue the Conversation
Let us walk with you as you navigate Fuller. Please contact us.
We're here to help!
Office Hours
Monday–Thursday
8 am – 5 pm (Pacific Time)
Friday
10 am – 5 pm (Pacific Time)