COMING SOON!
OPENING WINTER 2024, FOR NEW CLIENTS
Honoring Mind, Body, and Spirit
Welcome to Fuller Arizona Mental Health Services The Carol and David Eaton Clinic (FAMHS).
FAMHS plays a vital role in the community by providing high-quality and affordable mental health care to individuals and families in Phoenix and surrounding communities.
What makes our clinic unique from other mental health outpatient clinics is that all of our therapists are trained to relate to you in a holistic manner – mind, body, and spirit – without imposing a worldview on you. Accordingly, we welcome people of all faith traditions.
Please explore our website, learn more about us, and click below or call us to make an appointment or for more information.
Sincerely,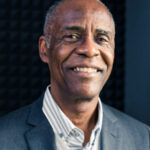 Dr. Ted Cosse, PsyD
Executive Director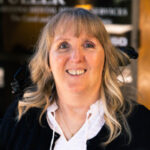 Dr. Rachel Lingle, LMFT
Director of Training
Fuller Arizona Mental Health Services
Phone: 602-613-1725
Email: famhs@fuller.edu
Arizona (Main Office)
1110 E Missouri Ave, Suite 850
Phoenix, AZ 85014
FAMHS therapists will provide thousands of hours of therapy each year to hundreds of clients in metro-Phoenix and the surrounding communities. Most of our therapists are students or graduates from the Fuller Arizona Marriage and Family Therapy Program. They are closely supervised by licensed professionals employed by FAMHS to help ensure they operate in an effective, safe, and ethical manner. In this way, FAMHS contributes to the development of future mental health professionals while also addressing the mental health needs of local communities.
Our therapists provide therapy services to individuals (children, adolescents, and adults), couples, families, and groups, to address a variety of symptoms associated with issues including, but not limited to anxiety, depression, relationship difficulties, trauma, guilt, and bereavement.
Because we utilizes graduate students, associate clinicians, and fully licensed clinicians, we are able to provide therapy services at affordable rates to fit your particular situation.
Fuller Arizona Mental Health Services is the clinical training and community mental health outreach arm of the Fuller Seminary Arizona MFT Program. Our main clinic is located on the Fuller Arizona campus in Phoenix.
The Fuller Arizona campus was established in the early 2010's, and through generous support from Carol and David Eaton, the clinic was planned and established in 2023.
One way in which FAMHS is unique is that its very existence is predicated upon treating mind, body, and spirit in an integrated manner. Simply put, this means that people are more than just physical beings. It also means that psychological symptoms such as depression and anxiety often manifest as physical symptoms such as fatigue or pain. Further, it means that our spiritual health can impact and be impacted by our physical and psychological symptoms. These beliefs are inextricably linked to the establishment and ongoing vision of the clinic, a vision strongly influenced by both the Fuller Graduate School of Psychology & Marriage & Family Therapy and Fuller Theological Seminary.
It is from these roots that FAMHS has grown to encompass and treat clients from a variety of spiritual and religious traditions. Our student therapists, associates, and licensed therapists are trained to integrate issues of faith into treatment in a sensitive manner. Sometimes this means issues of faith are salient concerns during therapy. Often it means that psychological and physical symptoms or interventions are focused on and issues of faith are not directly addressed. Regardless of what the therapy addresses directly or indirectly, our therapists believe that people should be viewed and treated holistically – mind, body, and spirit – and that therapy provides an opportunity for each client to safely explore what the integration of these three dimensions of their being means for him/her.