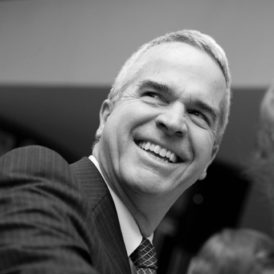 Affiliate Assistant Professor of Practical Theology
BS, United States Naval Academy
MDiv, Fuller Theological Seminary
DMin, Gordon-Conwell Theological Seminary
Alan T. "Blues" Baker is a deeply experienced chaplain serving as CEO of ChaplainCare LLC. This organization provides chaplains, and their ministry of presence, throughout industries, businesses, and corporations. Workforce chaplaincy is the fastest-growing segment of specialized ministry and ChaplainCare delivers a ministry of presence by compassionately caring for all of the workforce, especially those who may never enter a house of worship.
Additionally, Dr. Baker serves as a faith group supervisor of chaplain ministries. He endorses chaplains in health care, industrial, corporate, military, college, public safety, and correctional organizations throughout and beyond the United States. With an extensive background in education, chaplaincy, and organizational development, he has over 20 years of international leadership in complex organizations. His public service culminated in the presidential nomination and senate appointment to rear admiral. Baker is the only graduate of Annapolis promoted to this rank as a chaplain.
His previous chaplain experience includes military, college, and corporate chaplaincy. He teaches courses at the U.S. Naval Academy, Fuller Theological Seminary, Gordon-Conwell Theological Seminary, and Wesley Theological Seminary. In 2014 he was appointed as senior fellow in the Naval Academy's Vice Admiral Stockdale Center for Ethical Leadership.
He enjoys playing harmonica and is affectionately known by his nickname "Blues." Baker and his wife, Marla, live in Maryland and enjoy grandparenting and golf. You can read more about Baker here.
Baker received a Doctorate of Ministry degree from Gordon-Conwell Theological Seminary, a Masters of Divinity from Fuller Theological Seminary, and a Bachelor of Science degree from Annapolis.
Baker is the author of Foundations of Chaplaincy: A Practical Guide. This textbook was released by Eerdmans in February 2021 and serves as an approachable overview of the nature, purpose, and functional roles of chaplaincy. You can find more information here.