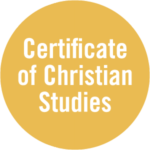 A Personalized Path of Study
The Certificate of Christian Studies offers students an opportunity to complete a short-term, non-degree program personalized to meet a wide range of goals, from training for a specific church or parachurch ministry to personal enrichment.
Request More Information About the Certificate of Christian Studies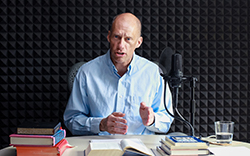 Build Your Own Curriculum
The Certificate of Christian Studies offers students the flexibility to build their own pathway of study. Choose a combination of six courses from the School of Theology, School of Intercultural Studies, or School of Psychology that support your ministry or vocational goals. At least three courses must be from either the School of Theology or the School of Intercultural Studies. View a class schedule or learn more about admissions requirements.
Specialization
Focus your studies with suggested specializations including:
Worship, Theology, and Arts
Through Fuller's Brehm Center, choose six courses relating to worship or engaging culture.
Further Studies
Classes taken for this certificate can be used toward a master's degree.
Continue the Conversation
Do you have questions or would you like more information about Fuller's academic programs? Please contact us. We're here to help!
Office Hours
Monday–Friday
9 am–5 pm (PT)