Master of Divinity
School of Theology
Fuller's Master of Divinity (MDiv) is a comprehensive, rigorous program designed to form spiritually reflective leaders with theological expertise for church ministry, chaplaincy, and advanced teaching. Learn from some of the world's leading scholar-practitioners while studying on campus or fully online to catalyze your calling and increase your impact.
Definitive Preparation
for ordination and chaplaincy
120 Quarter Units
Equivalent of 80 Semester Units
Study with faculty like these:
PROFESSOR OF NEW TESTAMENT INTERPRETATION AND ASSOCIATE DEAN FOR THE CENTER FOR ADVANCED THEOLOGICAL STUDIES
Explore other members of our renowned School of Theology faculty.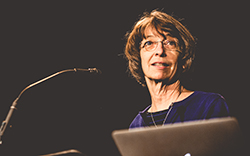 Unmatched Academic Preparation
Explore the profound depths of Scripture with growing insight and confidence, equipped with biblical language skills, historical context, and hermeneutical acumen. Calibrate your theological understanding to face emerging challenges by analyzing Christian doctrine and history. Preach and teach with greater authority and poise. Hone your pastoral ministry skills with feedback and support through an extensive supervised apprenticeship. Enhance your credibility for ordained ministry in any context––from chaplaincy to church planting and beyond.
Preparing for advanced study? The Master of Divinity is the gold standard in preparation for doctoral-level theological study. MDiv students aspiring to PhD studies should plan to take one additional course in Greek and one additional course in Hebrew as general electives.
Customize your studies with new MDiv tracks
Fuller's new MDiv tracks are designed for students looking to focus their studies within Fuller's world-class MDiv curriculum. Students will have the opportunity to take courses that align with their educational and vocational goals through three, highly-requested tracks: Biblical Studies, Leadership in Times of Change, and Pastoral Counseling. To learn more about how you can customize your MDiv with a focus in these areas, email us at admissions@fuller.edu.
The program can take as little as 2 1/2 years, but is normally completed in 3-4 years on campus or 4-5 years online.
Coursework includes:
Biblical studies and exegesis – including biblical languages (8 courses minimum)
Theological studies – including systematic theology and church history (5 courses minimum)
Christian ethics (1 course minimum)
Ministry – including leadership and preaching (5 courses minimum)
Studying cultural contexts (3 courses minimum)
General electives (5 courses)
Apprenticeship (9 months, part-time)

"I was drawn to the MDiv program because of it's holistic and robust nature. On a deeper level, the MDiv continues to broaden my understanding of the breadth of the Bible and the character of God, in turn, stirring my passion for social justice."
– Gabriella Bontrager (Current Student)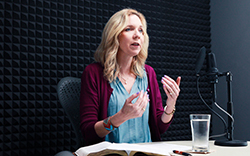 Prospective MDiv students should have a bachelor's, master's, or doctoral degree from an accredited institution and submit an application for admission with the required documentation. Find out more with the Admission Requirements button below.
On Campus
Study in person with world-renowned faculty and a committed community of fellow students at our campuses in Pasadena, California, or Houston, Texas.
Fully Online
Complete your MDiv degree from anywhere in the world with online courses.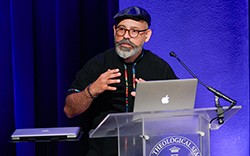 Financial Aid and Scholarships
Financial Aid and Scholarships
Almost all Fuller students are eligible for some kind of financial aid. Most Fuller MDiv students are eligible for the Charles E. Fuller Annual Scholarship. The Charles E. Fuller Annual Scholarship is awarded based on financial need and covers up to 15 percent of the cost of tuition. Incoming MDiv students may be considered for merit-based scholarships. U.S. Citizens and Permanent Residents may also apply for U.S. federal aid and work-study.
You May Also Be Interested In
MA in Theology and Ministry (MATM)
This program combines practical learning with biblical studies to prepare students to serve in a church, nonprofit, or other setting with theological and cultural competence.
One of our most flexible degrees, allowing students to dive deeper into a specific area of interest as well as preparing them for advanced theological study if they wish.
Enables theology graduates to broaden and deepen their theological knowledge and competencies, and to focus on an area of specialization.
Office Hours
Monday–Thursday
8 am – 5 pm (Pacific Time)
Friday
10 am – 5 pm (Pacific Time)