Announcing the Sixth President of Fuller Seminary
David Emmanuel Goatley has been named the next president of Fuller, succeeding Mark Labberton.
Thinking of becoming a student?
Artful Leadership
Art awakens creativity, curiosity, and courage – three things vital to a flourishing ministry. Join Jennifer Ackerman in this Fuller Equip course as she introduces the power of art-based spiritual formation practices into your life and ministry.
Year-End Giving
Your end-of-year gift will ensure that Fuller students and alumni are prepared to serve where their creative gifts generate high impact for God's kingdom. Through you, they can be equipped to be the hands and feet of Jesus wherever they're called. Give today and you can be part of the miracle that offers Fuller students hope for their future.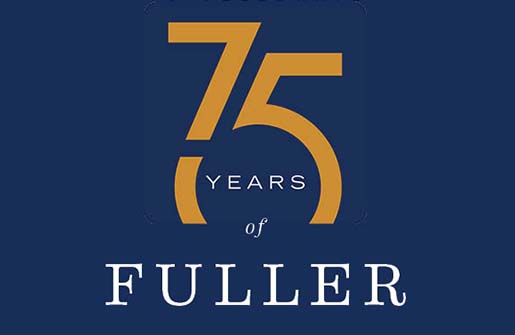 75th Anniversary Celebration
Pasadena, CA
Jan 20–21, 2023
Save the Date
2023 Integration Symposium
Supernatural Attributions and Spiritual Struggles
February 15–17, 2023
The Qualities of a Leader
Dr. Alexis Abernethy introduces Esther, highlighting the many ways that Esther exemplifies the qualities of a good and inspirational leader.
For students all over the world, Fuller is committed to fostering a learning environment that is relational, rigorous, and community oriented. Apply today to join our global community of diverse leaders shaping the world for the gospel.
We're Dreaming What You're Dreaming
Our faculty are experts in their field, applying their passion and purpose not only to their innovative research but also to supporting their students' dreams and callings. From your very first class, you'll know Fuller faculty believe in helping equip you as a leader for the 21st century world.