Welcome Center and Office of Student Engagement
Welcome to Fuller! The Welcome Center and Office of Student Engagement is here to partner with you as you navigate all that Fuller has to offer. You'll find some helpful links below as well as multiple ways to connect with someone from our team to talk further.
We can help you decide which program is right for you.
We can help you navigate resources available to you.
Let us help you stay connected.
Do you need more information about submitting a petition? Want to check your grades or update your student information? Visit the Current Students homepage to access all this information and more.
For news affecting current students, upcoming events, student community, academic and vocational resources, student services, spiritual and personal care, or more info regarding policies and procedures, check out the Quad.
We love our Fuller alumni! Whether you graduated a year ago or 20, we're here to help connect you with the resources you need.
Keep up to date with events at Fuller, like annual lecture series, Experience Fuller events, special film screenings, and more. You can join us at our Pasadena campus or online.
You May Also Be Interested In
FULLER studio
Visit FULLER studio for access to resources for a deeply formed spiritual life. Podcasts, video interviews, roundtable discussions, contemplative resources, and downloadable issues of FULLER magazine are all available, free for your use.
FULLER Equip
Fuller has a new learning platform, FULLER Equip. Learn and grow spiritually wherever you are. Our experts can help you strengthen your calling, get more out of the Bible, parent and minister better, and more.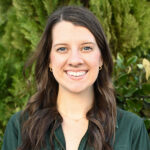 Office Hours
Monday – Friday
8 am – 5 pm (Pacific Time)
To view in-person welcome center hours for Pasadena, Arizona and Houston, click here.