The Legacy of Billy Graham at Fuller Seminary
Fuller Seminary Celebrates the Life of Billy Graham,
Early Board Member and Longtime Friend
The Fuller Seminary community mourns the loss of William "Billy" Franklin Graham Jr., world-renowned evangelist and an early member of Fuller's Board of Trustees. His involvement and influence in Fuller's early season, including his service as a trustee, were important in the seminary's formation and leadership. We give heartfelt thanks for his gifts to us, to Christendom, and to the world through his faithful life and courageous ministry.
"God uses us as we are and also remakes us: Billy Graham was in that long line of God's generous blessings and beneficiaries," said Fuller President Mark Labberton. "I give God thanks for him and for his hope in Christ."
Fuller Seminary is indebted to Graham for his contributions during a foundational season in the life of the school. As a member of the seminary's Board of Trustees from 1959 to 1968, Graham was involved during a period that saw the genesis of Fuller's School of Psychology and School of World Mission (now School of Intercultural Studies), as well as the founding of the McAlister Library, to which he contributed financially. Although he stepped down from the board when ministry obligations became too demanding, Graham continued to maintain a positive relationship with the seminary and its leadership for many years. Fuller Seminary hosted members of Graham's team for the last revival meeting he held in Pasadena, in 2005.
Graham will, most of all, be remembered for his contributions to evangelicalism. A figure of enormous influence, he counseled five US presidents and many world leaders, evangelized over 200 million people in 185 countries over the many decades of his leadership, and authored 25 books.
As an emeritus trustee, Billy Graham continued his connection with Fuller Seminary over the years, even continuing to receive Board of Trustee minutes up until the time of his passing. The Fuller community is deeply grateful to him for his role and contributions to the seminary during those significant early years, and for his deep and broad influence in the world and to Christendom throughout his life.
Pictured above, left to right: Seminary founder Charles E. Fuller, Billy Graham, and past president Edward J. Carnell
Reflections from Members of the Fuller Community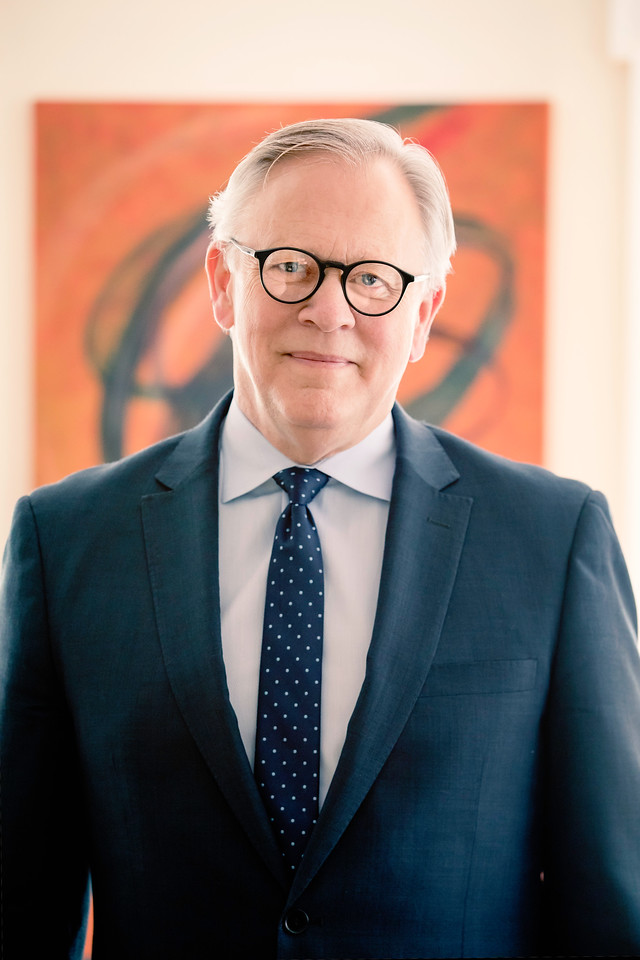 Mark Labberton
President
Not long after I began as president of Fuller, I traveled with Lloyd Ogilvie on a pilgrimage to meet his close friend, Billy, at his home in North Carolina. These two men, again unalike, had long since found their hearts knit together by the gospel of Jesus Christ. On this day, though Billy was incapacitated by various health issues, the three of us had a memorable visit as we talked about the early days of Fuller when Billy served as a Fuller trustee, about Billy's appreciation of Fuller's distinct contribution to the evangelical faith, and about the global ministry of the church.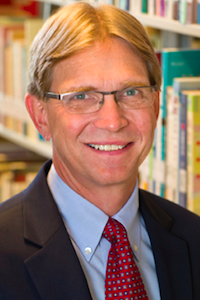 Scott W. Sunquist
Dean of the School of Intercultural Studies and Professor of World Christianity
Current events seem to indicate that evangelicalism is drifting into the realm of political power, a racist ethos, and uncritical support of a politics of entitlement and exclusion. Billy Graham was familiar with the temptation of all of these, and, after some stumbles, he resisted. It is for this and other reasons that we should take time to reflect on the life of this icon of evangelicalism, the man whom Grant Wacker called "America's pastor." Here are six reasons I believe he should instead be called "evangelicalism's prophet."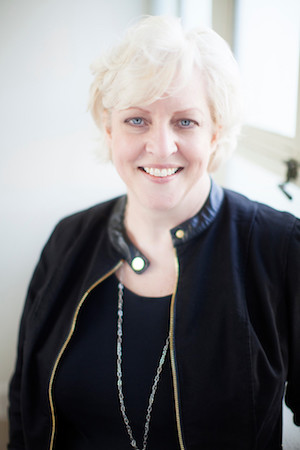 Lauralee Farrer
Chief Storyteller and Vice President of Communications
In the early days, my parents and their gang of musician friends sang in Graham's choirs when his crusades came to Los Angeles. There was a time that dad and Billy would have recognized one another in a crowd. I remember an occasion at the Hollywood Bowl where a lanky man stopped at our seats to say hello to my parents, and whispers of recognition hissed from people seated nearby. My folks, Don and Bette, witnessed the magnetic draw of Graham's God-fueled sermons, of how—as my great aunt would have put it—"the Lord done laid his hand" on the willowy preacher from North Carolina. Decades later, not long after my father died, my mother often mused, "We're going to lose Billy one of these days."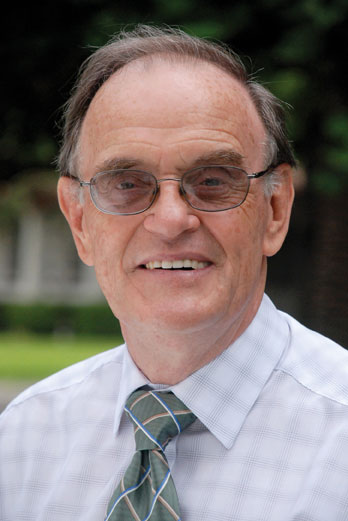 Eddie Gibbs
Professor Emeritus of Church Growth
The media has commented frequently on Billy Graham's access to U.S. presidents, royalty, and world leaders. Less in the public eye, but arguably of even greater long-term significance, has been Mr. Graham's engagement with church leaders around the world. This is a remarkable accomplishment for any evangelist—especially as evangelists are often caricatured as independent "fly-by-nights."
Eddie Gibbs also participated in a lengthy interview with us about Billy Graham's life and legacy.
I was struck by his integrity: He kept away from scandals, and he lived a simple lifestyle. I was also impressed by his humility and his focus over the years. Hollywood offered Mr. Graham roles in film; others offered positions in government. I'm sure he was strongly tempted at times, but he always came back, saying, "No, God has called me as an evangelist."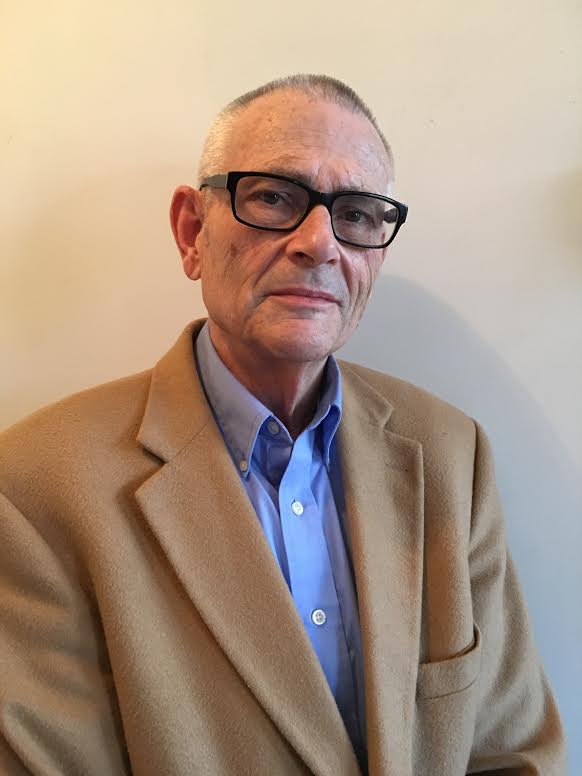 Grant Wacker
Fuller Trustee, Author, and Duke Divinity School Professor Emeritus
Graham defined and channeled the energy of the post-World War II evangelical insurgence. He threw his considerable organizational skills and financial resources behind a host of institutions, including the tradition's flagship periodical, Christianity Today, and international conferences for training Majority World evangelists. He led conservative Protestants like himself to a more open-minded attitude toward Mainline Protestants, Roman Catholics and, less conspicuously, Jews, Mormons, and other religions.
Indeed, he soon grew uneasy with the combative connotations of the label "fundamentalist" and chose instead to call himself simply "evangelical." The move was heartfelt, but also shrewd. He knew that millions of evangelically inclined believers warmed the pews of non-evangelical churches.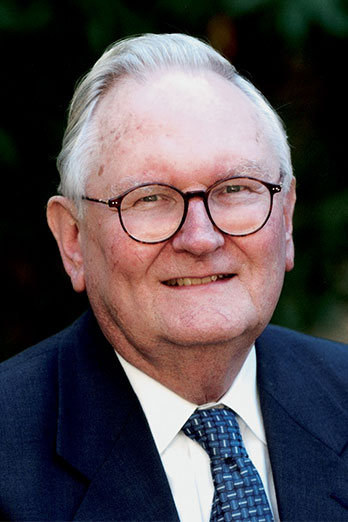 Merlin Call
Chair Emeritus, Board of Trustees
Most significantly, the early evolution of Fuller Seminary and of Graham, the evangelist, shared the courageous effort to chart a course that retained a robust orthodox theology, but risked the criticism of more rigid conservatives by being willing to interact with theologically more liberal groups and with the broader community. Graham's insistence on racial integration of his crusades and cooperation in those crusades with a breadth of churches resonated with similar emphases brought to the scene by the seminary. In his book Reforming Fundamentalism, historian George Marsden described this by saying, "Graham and Fuller Seminary were thrown into each other's arms."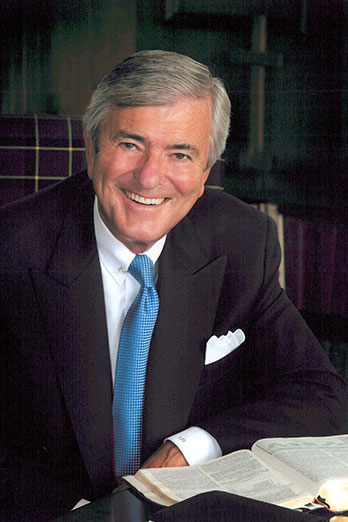 Lloyd John Ogilvie
Preacher, Author, and Former Chaplain of the U.S. Senate
Billy preached Christ. From the time of his conversion at 16 to his death, he never veered from his primary commitment to Christ. The Savior was everything to him, right to the end of his physical life. His relationship with Christ transformed his own life and he never stopped growing in an ever-deepening friendship with him. Billy believed that without Christ, people were lost now and for eternity. This accounts for the urgency of his preaching. He lived out Richard Baxter's motto and mandate, "I preach as a dying man to dying men and women, as if never to preach again."
Billy Graham at Fuller Seminary Over the Years
Letters Between Billy Graham and Fuller's Founder, Dr. Charles E. Fuller