Doctor of Ministry
DMIN: SPIRITUAL DIRECTION
The Doctor of Ministry cohort in Spiritual Direction will offer a variety of different learning environments and structures that will allow the students to engage spiritual direction conceptually and practically. Each year will feature different co-teachers and will meet for an 11-day period at a retreat center outside Pasadena. The curriculum will focus on blending advanced helping skills with classical and evangelical approaches to spiritual direction.
Application Deadline: CLOSED
OVERVIEW
Spiritual direction training that blends theory and praxis.
Incorporating spiritual direction clinical skills (applied counseling and people helping)
Concentrating on classical models of spiritual direction with particular emphasis on Ignatian theory and practice, and on evangelical contributions to Christian spiritual formation with particular emphasis on the thought of Dallas Willard.
Providing the highest possible Christology while valuing ecumenical dialogue
Developing a substantial Christian Theology of spirituality and spiritual formation.
Year One (September 23 - October 2, 2019)
Gary Moon with Christopher Hall, Trevor Hudson, and Lacy Borgo

This course explores the theory, strategy, and methodology of spiritual direction. It argues that doing effective, holistic, spiritual direction is greatly enhanced by blending growing competencies in three primary areas: 1) Counseling/people helping skills, 2) Classic historical models of spiritual direction from the days of the early church to the 21st century, and 3) Modern evangelical understanding of Christian spiritual formation that maintains a high Christology. This first course in a 3-course series will also include the component of students receiving spiritual direction and interacting with a spiritual director. It will be argued in the course that it is possible to do spiritual direction in a way that is informed by modern psychological understanding of the person while drawing from both classical spiritual direction practices and in a way that has a high Christology and is unapologetic about the goal of helping others take on more of the character of Christ.
Year Two (September 22 - October 1, 2020)
Year Two Faculty: Trevor Hudson, Christopher Hall, Lacy Borgo, and Gary Moon

A heavy emphasis of year two will be classical models of spiritual direction, with a particular focus on Ignatian spirituality. However, the four course themes will continue to be developed: 1) Christian spiritual formation and the early church; 2) Ignatian spirituality; 3) Evangelical understanding of Christian spiritual formation; and 4) the "clinical skills" aspect of spiritual direction.
Year Three (September 20-30, 2021)
Year Three Faculty: Trevor Hudson, Christopher Hall, Lacy Borgo, and Gary Moon
An additional faculty member will be brought in to focus on aspects of spiritual direction in the context of the local church. The four course themes will continue to be developed: 1) Christian spiritual formation and the early church; 2) Ignatian spirituality; 3) Evangelical understanding of Christian spiritual formation; and 4) the "clinical skills" aspect of spiritual direction.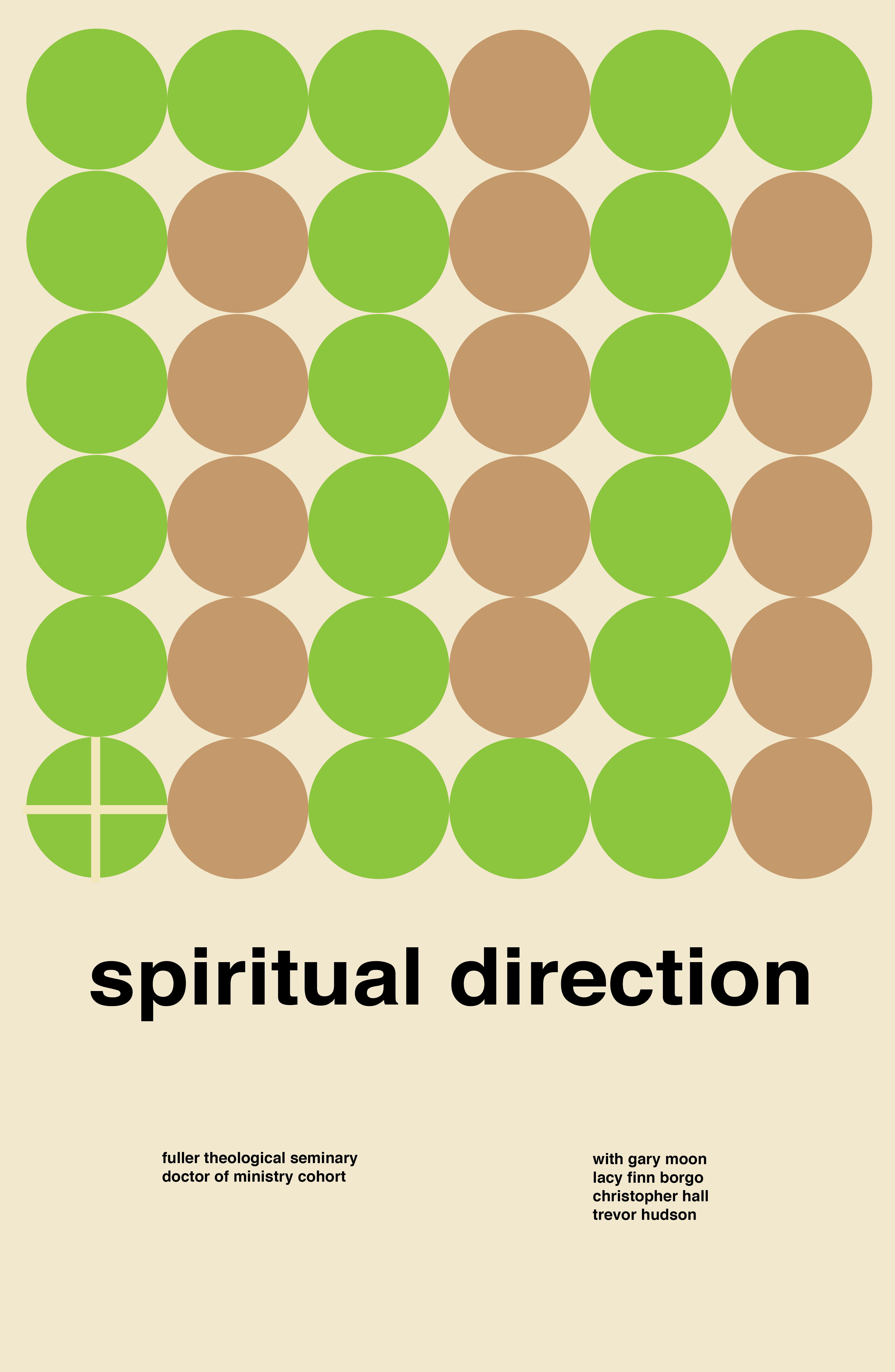 Gary W. Moon, M.Div. Ph.D. has served as the founding Executive Director of the Martin Institute for Christianity and Culture and the Dallas Willard Center for Christian Spiritual Formation at Westmont College, the founding director of the Renovaré International Institute for Christian Spiritual Formation and as a Founding Editor of the Conversations Journal. He presently directs resource development for the Martin Institute through Conversatio Divina; directs the DMIN program in spiritual direction at Fuller Theological Seminary and writes in areas such as the theoretical and practical integration of psychology and theology and has published and presented over 300 professional and popular papers.
He recently completed a biography of Dallas Willard, Becoming Dallas Willard: The Formation of a Philosopher, Teacher and Christ Follower. His recent books include: Eternal Living: Reflections on Dallas Willard's Teaching on Faith & Formation (IVP, 2015) and Apprenticeship with Jesus (Baker Books, 2009). Other books include: Falling for God (Shaw/RandomHouse, 2004), and Spiritual Direction and the Care of Souls (IVP, 2004). Homesick for Eden (Servant, 1997) and a four-volume family devotion series, The Bible Ride (Servant and LifeSprings).
Gary and his wife Regina reside in Atlanta. They have two grown children.

Trevor Hudson has served as a Minister of The Methodist Church of Southern Africa for 40 years. Having stepped away from active Pastoral Ministry in the local congregation he now lectures and teaches both nationally and internationally in the areas of spiritual direction, spiritual formation and pastoral therapy. Since the mid 1990's he has worked closely with the Jesuit Institute of SA in the training both of spiritual directors and givers of the Spiritual Exercises of St Ignatius. Presently he serves as a Senior Fellow of the Dallas Willard Center at Westmont University, teaches for the Renovare Institute in the USA and lectures at Stellenbosch University in SA on their Masters Program in Missional Spirituality. He has written 17 books including Discovering Your Spiritual Identity (IVP), Holy Spirit Here and Now and Beyond Loneliness ( Upper Room Books). He has been married to Debbie for almost 40 years and they are the parents of two married children Joni and Mark.

Chris Hall currently serves as President of Renovaré. Previously Chris was Director of Academic Spiritual Formation and Distinguished Professor of Theology at Eastern University. Chris is the author of a number of books, including The Mystery of God (with Steven D. Boyer; Baker Academic), Reading Scripture with the Church Fathers, Learning Theology with the Church Fathers, Worshiping with the Church Fathers (InterVarsity Press), and The Trinity (with Roger Olson; Eerdmans). His most recent book is Living Wisely with the Church Fathers (InterVarsity Press). Chris and his wife Debbie reside in Philadelphia. They have three grown children.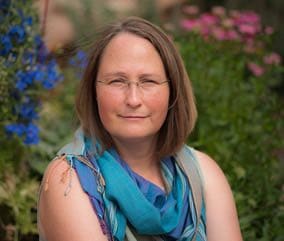 Lacy Finn Borgo, DMin, teaches and provides spiritual direction for the Renovaré Institute, for the DMin. in Spiritual Direction at Fuller Theological Seminary, Portland Seminary, and the Companioning Center. Lacy has a spiritual direction and supervision of spiritual directors ministry, and provides spiritual direction for children at Haven House, a transitional housing facility for homeless families. She is the author of Life with God for Children, A Curriculum for the Spiritual Formation of Children, Good Dirt: A Devotional for the Spiritual Formation of Families and the forthcoming Spiritual Direction with Children to be published by IVP. Lacy also blogs at GoodDirtMinistries.org. She is a member of the Renovaré ministry team. Lacy holds a DMin. from George Fox Evangelical Seminary and is a graduate of the Renovaré Institute for Christian Spiritual Formation. She has a Certificate in Spiritual Direction from Portland Seminary. Her supervision training is from the Mercy Center in Burlingame, CA. Lacy lives on a small farm on the Western Slope of the Rocky Mountains. The rhythms of the earth have formed and shaped her. She currently worships with an Anglican community, but finds something of God in many spaces and places.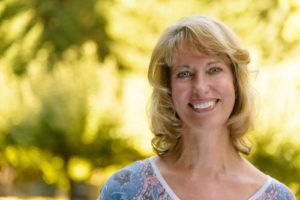 Jean Nevills has been a Spiritual Director for more than 20 years. An occasional adjunct in the Master of Arts in Spiritual Direction at Portland Seminary, she is an instructor at the Companioning Center, and serves on the board of Her Worth International, a women's economic empowerment ministry.
Jean earned her M.A. in Christian Education from Western Evangelical Seminary, completed Supervisor Training through Together in the Mystery, and is a graduate of the Renovaré Institute for Spiritual Formation, and can now play 6 chords on her ukulele.
Northwest trees and terrain ground her in God's creation; marriage and mothering, business, and community life are her arenas of spiritual formation for living with God in a Jesus way.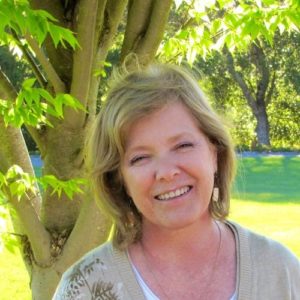 Regina Moon lives in Atlanta, Georgia. For the past 7 years she has assisted her husband Gary with the operation and ministries of the Dallas Willard Center for Spiritual Formation. Her career has primarily been spent at Emmanuel College as Director of Counseling, Director of Service Learning and Vice President for Student Life. She has also served as adjunct faculty in Old Testament and Spiritual Formation and spent a large portion of her time journeying with students, faculty and staff as they walked with God.
Her work with the Willard Center includes leading spiritual formation small groups, recruitment, training and support of group leaders, assisting with retreats, serving as spiritual director for students and staff, and serving as a staff spiritual companion with the Fuller D.Min. in Spiritual Direction. She holds an M.Ed. in Counseling and an M.S. in Practical Theology. Their two daughters, Jesse and Jenna, and their son-in-law, Tom currently live in Athens, GA.