William E. Pannell Center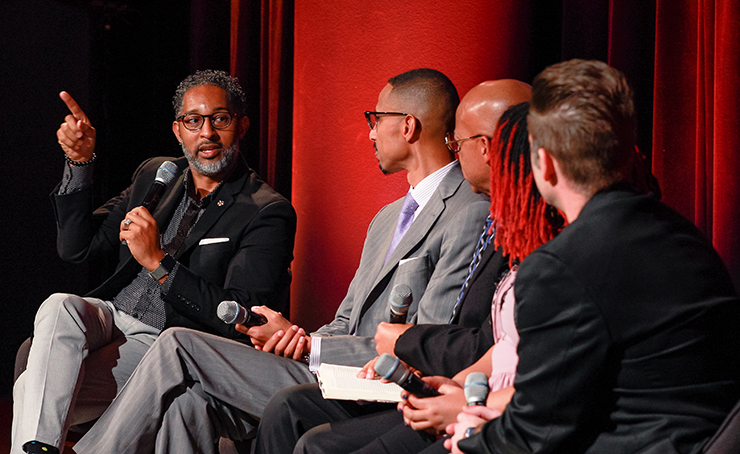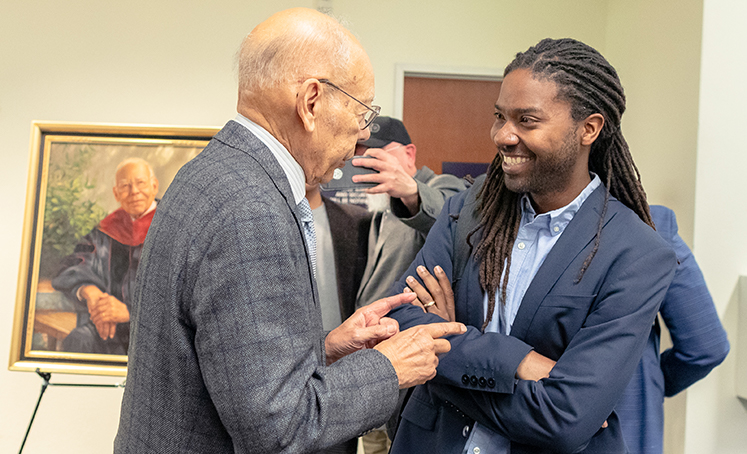 Emerging Black Scholars
The Emerging Black Scholars program is a one-year mentoring cohort, allowing a dozen students to take a deeper dive into the formation they need for their contexts. Students accepted into the EBS program participate in a writing retreat, intimate Zoom sessions with leading Black scholars and practitioners, and receive book stipends to assist them in their studies.
Applications are open July to August.
2023 MLKJ Celebration Events
Hip Hop Hermeneutic
Dwight Radcliff, director of the Pannell Center, explores the history of the African American church and Hip Hop as a lens for interpreting Scripture
Bridges and Marchers
Quotes from Fuller Seminary's "Do Black Lives Really Matter?" panel trace a narrative arc from suffering to hope
Forgiveness and Justice: Two Keys to Reconciliation
Ethicist Hak Joon Lee refutes evangelicals who think forgiveness alone is sufficient in achieving reconciliation
Working Together Toward Racial Reconciliation
Professors Joy Moore and Bill Pannell together offer comments on reconciling race
Living Legends Banquet
Celebrating 50 years of the William E. Pannell Center for Black Church Studies
FULLER dialogues: Theology and Protest
African American leaders in the church, the community, and academia, in conversation with Dwight Radcliff, academic dean for the Pannell Center, discussed their work of activism and advocacy toward justice, as well as the theologies that drive protest.
FULLER dialogues: Black Public Theology
Leaders from the Black academy and the Black church explore ways to foster greater interaction between Black theology and the Black church and community
Can "White" People be Saved: Reflections on Missions and Whiteness
Yale professor Willie Jennings discusses "whiteness" as a sociocultural framework in which missions developed and imperialized the locations on which it descended, and offers a way to uncouple Christian faith from whiteness
Conversing: Dwight Radcliff on Black Pain
Dwight Radcliff, assistant provost for the William E. Pannell Center for African American Church Studies, speaks about the systems of oppression and generational trauma that plague Black communities and challenges the church to own a theology that responds rightly to suffering rather than dismissing it.
Conversing: David Bailey on Reconciliation
David Bailey, founder and executive director of Arrabon, shares about his work in racial reconciliation and the need for the church to repair society's broken systems
Conversing: Willie Jennings on Race
Yale professor Willie Jennings discusses race with President Mark Labberton and reframes fraught social problems around a theology of place
John M. Perkins on Legacy
Civil rights activist John M. Perkins talks with President Mark Labberton about the role of protest in a life of faith and how he supports a new generation of leaders advocating for social change
Office
Location: 120 N Oakland Ave, Pasadena, CA 91101
Mailing Address: 135 N Oakland Ave, Pasadena, CA 91182