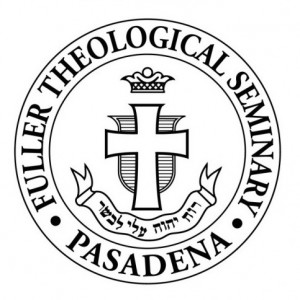 "The decision of the U.S. Justice Department to separate child immigrants from their parents is a vicious and cruel injustice. For the Attorney General and others to say that this is a biblically defensible practice is a perversion of the Bible and of common morality.  May everyone who cares about these children, especially those who seek to be followers of Jesus, condemn this practice, call for its immediate end, and seek the reunification of families."—Mark Labberton, President of Fuller Seminary.
Says Lisseth Rojas-Flores, associate professor of marital and family therapy, "As a clinical psychologist, a researcher, and more importantly as a Christian and a mother, I condemn this practice of family separation as Dr. Labberton suggests. How do we fight corporate sin—social injustice—as it relates to unjust laws and practices against the immigrants in our midst? Perhaps we begin with intercessory prayer, missionary proclamation, Christian activism, and compassionate hospitality. With these practices, Christians throughout the nation can join in the quest to restore and promote healing and justice for these vulnerable populations so that they may know that they have inherent worth and they belong." Rojas-Flores completed research documenting the trauma affects on citizen children whose parents are deported or detained. View her research here.
Fuller has long stood for the rights and protections of the "least of these," including immigration rights and the safeguard of children. The Bible unequivocally calls for our sheltering of the poor, marginalized, and those unable to care for themselves. Fuller will continue to challenge leaders who oppose the biblical calling to protect the vulnerable and will continue to advocate for immigration reform.
For additional responses to family separation, read this statement from the MFT department.