Fuller President Mark Labberton announced today a new vision for the future of seminary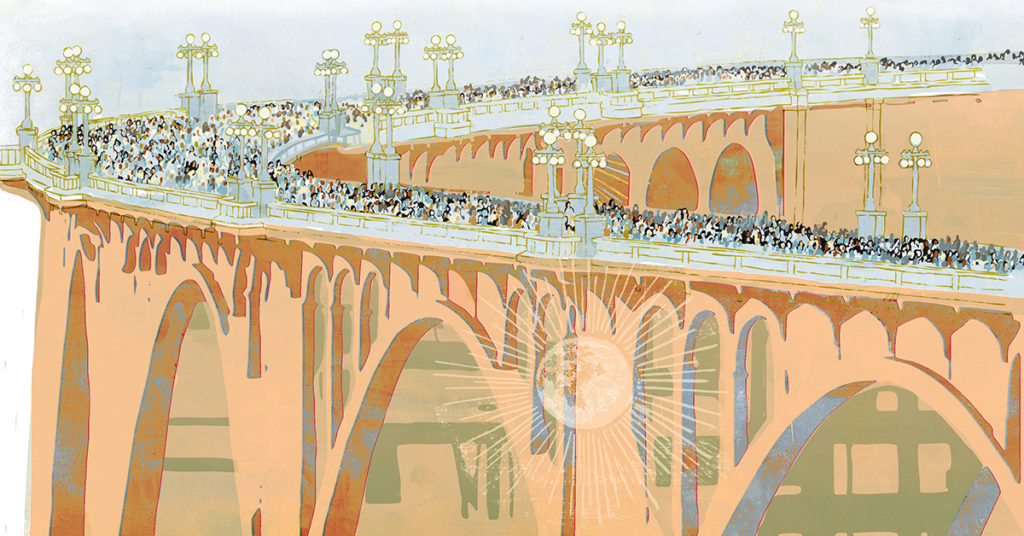 education. Building on its 70-year history of world-class theological scholarship paired with courageous innovation, Fuller will be undergoing a transformation that will bring its scholarship to more leaders in communities that need it most. Fuller plans to expand its offerings to allow leaders around the globe to participate in substantive learning experiences while serving in their communities, churches, and jobs. The offerings include traditional degree education, formation experiences, professional certificates, and resources.
"Wider access to Fuller's scholarship is a critical element in this time of transformation," said President Labberton. "As we innovate new applications of technology and vocation formation, distance is not an obstacle to forming local leaders around the globe. In fact, when leaders from widespread contexts come together for dynamic online learning experiences, it facilitates a global perspective not previously possible in the history of the church."
In addition to expanded online learning communities, Fuller will be transforming its on-campus experience by relocating its main campus to Pomona, a city approximately 30 miles east of Fuller's Pasadena campus. The new campus will feature state-of-the-art facilities designed to serve both traditional and online learning along with smarter centralized administration. The relocation to Pomona is expected to take place in three years.
"As CEO of one of the great high-tech innovative companies, I live daily in the need to innovate or die," said Pat Gelsinger, CEO of VMware and a friend of the seminary. "Fuller has constantly sought to bring an innovative spirit and deep theological scholarship as it equips influencers of all kinds. Fuller has always known how to adapt to shifting needs without losing its biblical grounding—shaping the kinds of courageous, innovative, and faithful evangelical leaders we're going to need more than ever."
Fuller's seven decades of robust theological scholarship has been defined by innovation, from Charles Fuller's Old Fashioned Revival Hour radio show to offerings like FULLER studio, Fuller Leadership Platform, and fully online master's degrees, all while remaining committed to on-campus education and biblical orthodoxy. Being a leader in seminary education requires courageous and bold decision-making, and the transformation announced today allows Fuller to thrive and be relevant today and for the next 70 years.
Additional information and ongoing updates about this transformation are available at www.fuller.edu/future.