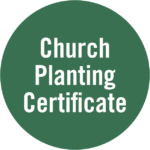 Equipping You to Plant Missional Churches
Are you sensing God's call to start a new church but aren't sure where to start? Offered fully online, Fuller's Certificate in Church Planting helps aspiring church planters to discern whether they're called and which city they are called to plant in. Our faculty and practitioners provide you with the healthy root system you'll need to plant a flourishing church that makes disciples and plants churches. We believe the three roots needed are (1) a biblical theology of church planting, (2) the spiritual formation of the planter, and (3) the missional skills to reach a post-Christian culture.
Spiritual Formation
Starting a new church is extremely stressful, so students are formed to thrive in Christ through spiritual practices and self-care.
Missional Competencies
Fuller trains students to contextualize the unchanging gospel to reach the people group, culture, and cities to which they are called.
Biblical Theology
Compared to many strictly pragmatic resources, Fuller helps ground students in a robust theology of God's missional heart in Scripture.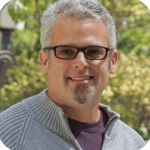 Faith and technology, emerging church, missional church, church growth, contemporary culture, contextualization, local theology, Jesus and mission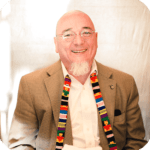 Mission research, practical theology, ethnography, anthropology, congregational and social research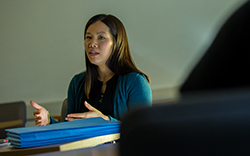 Certificate in Church Planting
The Certificate in Church Planting provides students with (1) a deeper theological understanding of the issues involved in church planting, (2) a broader perspective and exposure to the resources, models, and strategies available for church planting, and (3) a focus on the spiritual formation of the planter that serves as the center and foundation of their mission and ministry. The six-course program is structured so that students can remain in their church planting ministries while they study. Certificate classes will be taught primarily online by faculty members and practitioners who can provide support and mentorship through the duration of the program. All work for the certificate must be completed within a three-year period.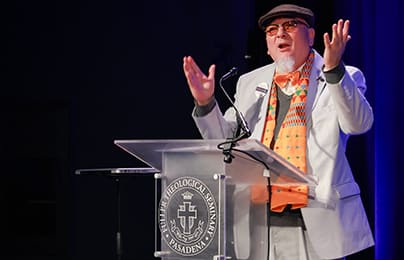 The six-course program, offered primarily online so that students can stay in their missional contexts, consists of three foundational courses plus one additional course in each of the three "roots." All courses are co-taught by Fuller faculty along with church planting practitioners and can be transferred toward a master's degree program at Fuller.
Required Core Courses (16 units)
SF503 Living Missiologically

NT500 New Testament Introduction

MB533 Social Analysis and Contextualization in Church Planting

MC525 Start and Multiply Churches or MC538 Evangelism and Church Planting
Electives (8 units) Choose Two Courses:
MC525 Start and Multiply Churches or MC538 Evangelism and Church Planting,

or 

PM514 Missional Churches and Leadership,

or
Any SF

course or PF501 Foundations of Psychological Science
FURTHER STUDIES
Classes taken for this certificate can be used toward a master's degree.
"One of the things I really appreciated about my coursework was that we talked a lot about evangelism for a postmodern age. I used a lot of what I learned in class to teach my church plant about starting something new in our community, and people really latched on. The class gave me practical resources to help our church plant connect with current culture, and to reach our goal of leading people to Jesus through personal connections rather than through transfer growth."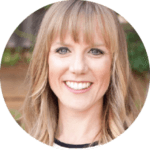 Sara Stabe, Safe Harbor Church
MDiv '18
Learn more about the Church Planting Certificate at Fuller
Continue the Conversation
Do you have questions or would you like more information about Fuller's academic programs? Please contact us. We're here to help!
Office Hours
Monday–Friday
9 am–5 pm (PT)