CHINESE STUDIES CENTER | 中華研究中心

Faith Seeking Both Understanding and Action | 以知明信,以行體信
Recognizing the growing local and global significance of the Chinese church, the heart of the Chinese Studies Center is to gather Chinese Christians from different cultural contexts, including mainland China, to learn, cultivate ministry skills, and grow in Christian fellowship in a manner that brings healing, reconciliation, and the offering of the Chinese church's gifts to the worldwide body of Christ.
Nurturing Students
The Chinese Studies Center aims to assist and support all Fuller students who use the Chinese language and/or will serve in a Chinese language setting, regardless of one's nationality and ethnicity, through the following endeavors:
Providing academic advice on contextualizing one's study (theological, missiological, psychological, marital-familial) in the Chinese ecclesial, intellectual, cultural, and social contexts
Hosting Chinese-language lectures, talks, seminars, and conferences to enrich students' understanding of the Chinese churches, culture, and society;
Organizing formation and mentoring groups (pastoral track and research/teaching track) so that students can relate what they learn at Fuller with the Chinese ecclesial contexts
Facilitating mutual understanding among Chinese-speaking students of diverse social-political backgrounds, and between the Chinese-speaking students and other ethnic students at Fuller
Encouraging and empowering Chinese students joining campus-wide conversations
Collaborating with the Chinese student fellowship and other student clubs on various activities and initiatives
Coordinating scholarships, internships, and optional professional training (OPT) opportunities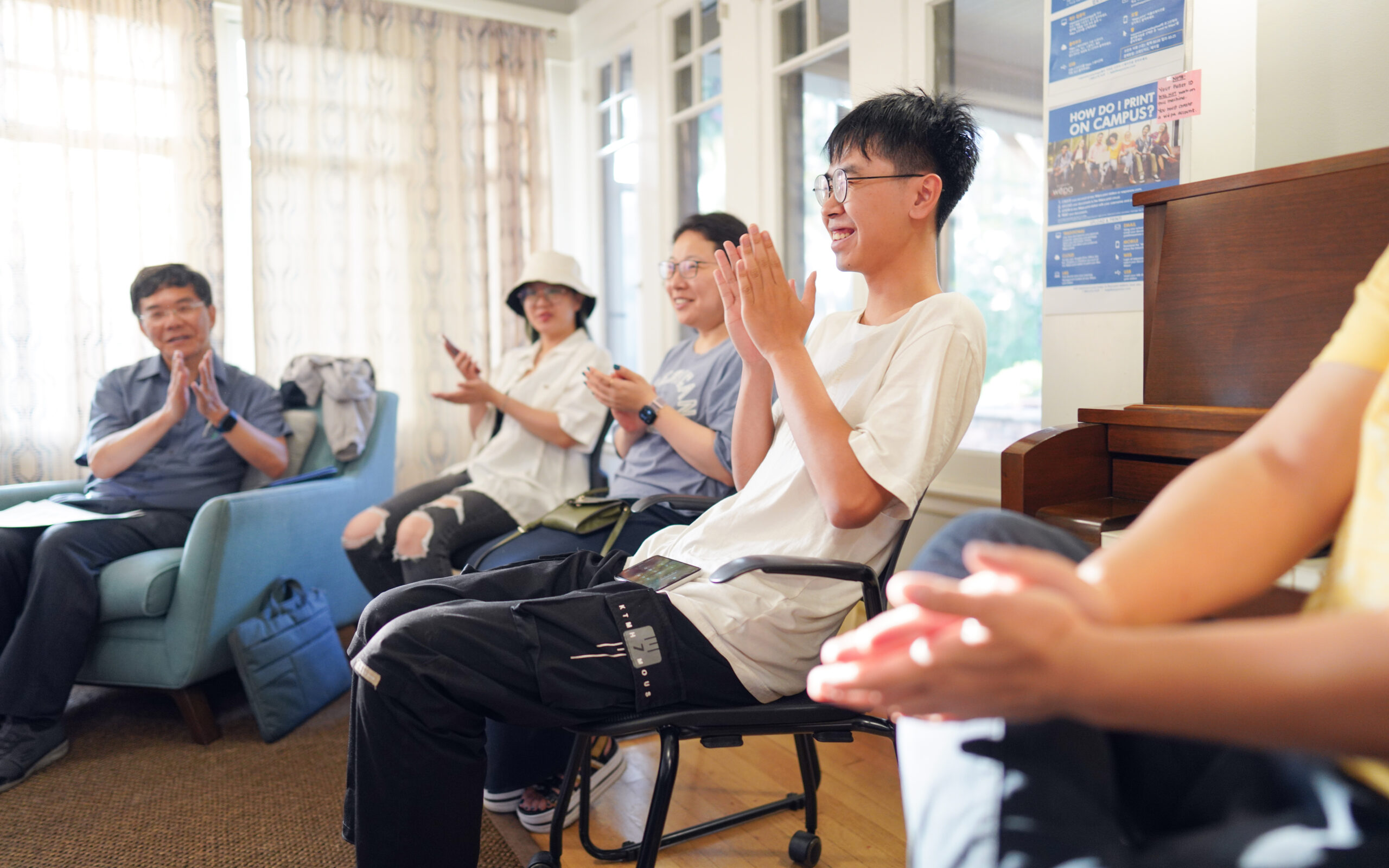 Fostering Community
The Chinese Studies Center at Fuller contributes to the cultivation of a rich community of intercultural understanding at Fuller through the following endeavors:
Organizing English-language lectures, talks, seminars, and conferences to enrich the seminary's understanding of the diversified global Chinese churches and Chinese theologies
Articulating an Asian voice in assisting Fuller's understanding of the world and mission to the world
Hosting social-cultural events (e.g., Chinese New Year banquet) to enhance a multicultural sense of community

Serving Fuller Students Around the World
The Chinese Studies Center at Fuller is committed to reaching students wherever they are in the world, and to cultivating community and partnership among Fuller students, alumni, and other Chinese Christian leaders in both local and global contexts through the following endeavors:
Collaborating and partnering with Chinese churches and seminaries in the Greater Los Angeles area
Organizing regular cross-institutional Chinese seminarians' gatherings in the Greater Los Angeles area
Helping to cultivate future Christian leaders in the worldwide Chinese church
Assisting in forming Fuller Alumni Associations all over the world and tapping into their support
Conducting regular meetings with online students in fostering online communal life
Offering in-person lectures or intensive courses to online students when our faculty travels to regional hubs (e.g., Hong Kong, Singapore), which local seminarians can audit
Helping to bring the rich resources at Fuller (e.g., FULLER Equip) to the global Chinese church
Assembling a global Chinese-language research team and meeting annually to foster research and publication that enriches the global Chinese church
Join the Chinese Studies Center for a conference on "Chinese Public Theology in the Grip of Crosscurrents" from August 24–25. Don't miss speakers from Duke University, Hong Kong Baptist University, Society of Christian Scholars, and more. Sessions will be held in English and Mandarin. This event is open to the public!
Featured Faculty
The Chinese Studies Center's widely respected faculty combine decades of expertise in cross-cultural ethics, Chinese contextual theology, intercultural communication, psychology, urban mission and ministry, and more.

Ping-cheung "PC" Lo 羅秉祥教授
Academic Dean 主任
Chloe Sun 謝挺博士
Program Director 副主任
Millie Yeung 楊梁玉萍女士
Administrative Assistant 行政助理
Office
110 North Oakland Avenue
Pasadena, CA 91182
email: chinesecenter@fuller.edu
phone: 626-584-5286