William E. Pannell Center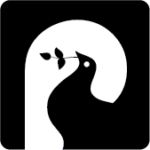 William E. Pannell Center for African American Church Studies
The Pannell Center at Fuller Theological Seminary is committed to expanding the formation of Christian leaders in the African American church, community, and culture. In line with Fuller's vision of forming global leaders for kingdom vocations, the center is a powerful resource for the forming of Christian leaders to effectively serve the African American church and community. In addition to continuing the legacy of training and developing church leaders, the Pannell Center seeks to nurture and form erudite African American scholars and courageous scholar-activists.
Learn from our faculty members, who combine practical experience with rigorous scholarship in Black church studies, the history of African Christianity, mission, culture, psychology, practical theology, and more.
Adjunct and Affiliate Faculty
Marcia Clarke
Affiliate Assistant Professor of Practical Theology
Ralph Watkins
Affiliate Associate Professor of Society, Religion, and African Studies
Akintunde Akinade
Adjunct Professor of Black Theology and African Studies
Antipas Harris
Adjunct Assistant Professor of Preaching
There are no upcoming events in this category.
Pannell Center on Fuller Studio
Hip Hop Hermeneutic
Dwight Radcliff, director of the Pannell Center, explores the history of the African American church and Hip Hop as a lens for interpreting Scripture
FULLER dialogues: Black Public Theology
Leaders from the Black academy and the Black church explore ways to foster greater interaction between Black theology and the Black church and community
In the Room with Dwight Hopkins
The University of Chicago theology professor and a community of scholars discuss the social, cultural, and pastoral intersections of the Black experience
Staff
Clifton Clarke
Assistant Provost, William Pannell Center for African American Church Studies
CliftonClarke@fuller.edu
Dwight A. Radcliff Jr.
Director, William Pannell Center for African American Church Studies
DRadcliff@fuller.edu
Office
Location: 460 Ford Place, Suite 201, Pasadena, CA 91182
Mailing Address: 135 N Oakland Ave, Pasadena, CA 91182