William E. Pannell Center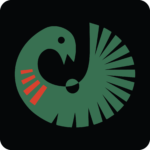 William E. Pannell Center for Black Church Studies
"We are the church. We are the community. We are the culture."
Fuller Theological Seminary, as an institution, is committed to forming global leaders for kingdom vocations. The William E. Pannell Center for Black Church Studies provides indispensable formational education—by building a body of Black leaders who believe in the power of the church, the community, and the culture. In order to accomplish this vision, the Pannell Center embraces a mission to proactively build and empower Black Christian leaders by centering kingdom work, cultural enrichment, and academic rigor. These priorities will focus the work of the Pannell Center and enable us to provide indispensable formational opportunities.
Black Welcome
Friday, October 6th from 6-8PM PST
Join us on Friday, October 6th from 6-8 PM PST for our hybrid Black Student, Staff, & Faculty Welcome. You do not want to miss this night of fellowship!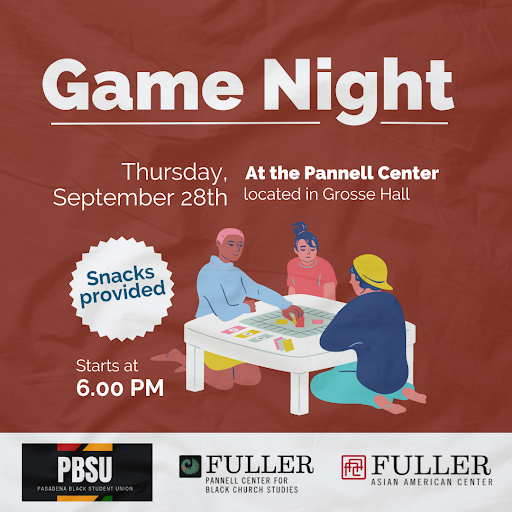 Game Night
Thursday, September 28th from 6-9PM PST
Join us for a night of fun, food, and fellowship. The Pannell Center will host a game night on Thursday, September 28th from 6-9 PM PST. This event will be in-person in the Pannell Center. Bring a friend!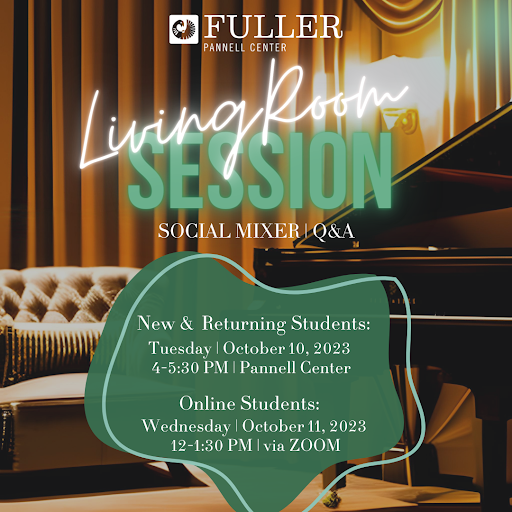 Living Room Session
Calling all new, returning, and online students. We will be hosting our Living Room Sessions this quarter. Come out to join the social mixer and get tips on having a successful year.
New & Returning Students
Tuesday, October 10th from 4-5:30PM in the Pannell Center
Online Students
Wednesday, October 11th from 12-1:30PM
A Legacy of Black Church Leaders and Scholars
In honor of the Pannell Center's 50th anniversary, past and present staff look back on the center's history of forming Black leaders for the church and beyond, while looking forward with hope for what lies ahead.
Black Scholars in Post-Civil Rights Institutions
The 2020 Martin Luther King Jr. Celebration featured keynote speaker Stefan Bradley, who spoke about the history of Black scholars' experiences in elite higher education institutions and the work that needs to be done in such spaces today.
Resources for the Community
Browse Pannell Center articles, videos, and podcasts. Our resources gather the insights of scholars and practitioners for your work and ministry in and outside of the church
Learn from our faculty members, who combine practical experience with rigorous scholarship in Black church studies, the history of African Christianity, mission, culture, psychology, practical theology, and more.
Adjunct and Affiliate Faculty
Pannell Center on Fuller Studio
Hip Hop Hermeneutic
Dwight Radcliff, director of the Pannell Center, explores the history of the African American church and Hip Hop as a lens for interpreting Scripture
Conversing: Brenda Salter McNeil on Reconciliation
Brenda Salter McNeil, speaker, author, and professor, talks about the long work of reconciliation, the need to speak truth, and the ongoing process of repentance, forgiveness, and justice guided by God's Spirit.
In the Room with Dwight Hopkins
The University of Chicago theology professor and a community of scholars discuss the social, cultural, and pastoral intersections of the Black experience

Office
Location: 120 N Oakland Ave, Pasadena, CA 91101
Mailing Address: 135 N Oakland Ave, Pasadena, CA 91182