The William E. Pannell Center for African American Church Studies seeks to expand the formation of today's Christian leaders, deepening their understanding of and engagement with the African American church and its contributions to society. Through academic, practical, and spiritual formation opportunities, the center nurtures relationships between the broader church, the Fuller community, and the African American church, community, and culture.
The Pannell Center was birthed in 1974—initially called the Theological Studies Program for Black Ministers—largely through the efforts of former trustee and longtime faculty member William E. Pannell, in whose honor the center was named in 2015. Its founding stemmed from a conviction that the Black church has much to contribute to the seminary experience, a conviction that continues to guide its work today.
CONTACT
Email: pannellcenter@fuller.edu 
Phone: 626.584.5591
Fax: 626.584.5570
Location: 460 Ford Place, suite 201, Pasadena, CA
Mailing Address: 135 N Oakland Ave, Pasadena, CA 91182
Jeanelle Austin
Director of Operations
jeanelleaustin@fuller.edu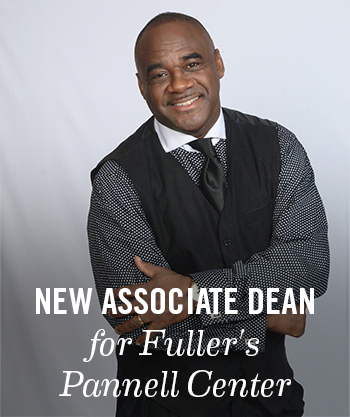 CLIFTON CLARKE IS APPOINTED ASSOCIATE DEAN OF THE PANNELL CENTER FOR AFRICAN AMERICAN CHURCH STUDIES—READ MORE
THE PANNELL CENTER'S JEANELLE AUSTIN REFLECTS ON THE COMPLEXITIES OF WORKING TOWARD RACIAL RECONCILIATION
- READ NOW
WATCH THIS DELIGHTFUL VIDEO CAPTURING A DAY IN THE LIFE OF OUR CENTER'S FOUNDER
There are no upcoming events in this category.