Center for Missiological Research
The Center for Missiological Research (CMR) within the School of Mission and Theology draws a community of scholars from around the world to address seminal missiological issues. It supports research and equips students at the highest level for faithful leadership in missiological education and practice. CMR manages the annual Missiology Lectures and organizes colloquia and other events for the research community. Below, find highlighted some of the ongoing programs and the scholarship of School of Mission and Theology faculty, CMR students, and CMR and GRI alumni, with links to more.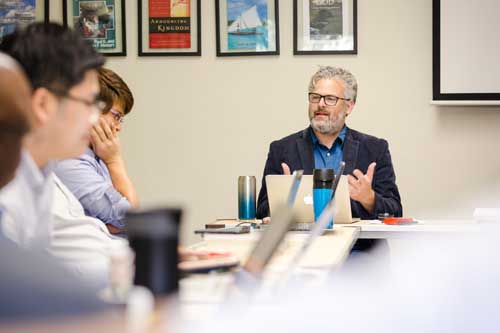 Our Programs
Center for Missiological Research oversees the PhD and ThM programs in Fuller's School of Mission and Theology and also the Global Research Institute (GRI) postdoctoral fellowship program.
A Focus on Scholarly Community
The Center for Missiological Research (CMR) fosters a community of scholarly inquiry in the field of missiology. The CMR Community includes students on the PhD and ThM in Intercultural Studies programs, postdoctoral scholars in the GRI Program, visiting fellows, and the CMR faculty. CMR Community activities include:
COLLOQUIA & SALON MISSIOLOGIQUE
Colloquia are events in which our community gathers to engage in dialogue based around a presentation made by either a student or faculty member. These required seminars offer the chance to present an article prepared for publication and can provide some highly engaging debates and collegial critique. Furthermore, these colloquia also present the opportunity for students to be exposed to domains of missiology that are outside the scope of their own research, and which they would probably not encounter otherwise. Once per quarter this takes place as a less formal discussion and fellowship time, a "Salon Missiologique," held in a Fuller faculty member's home.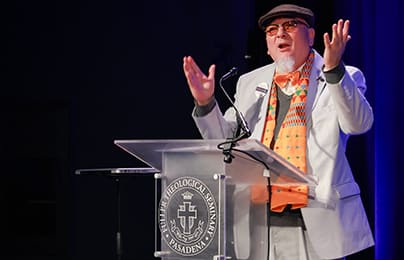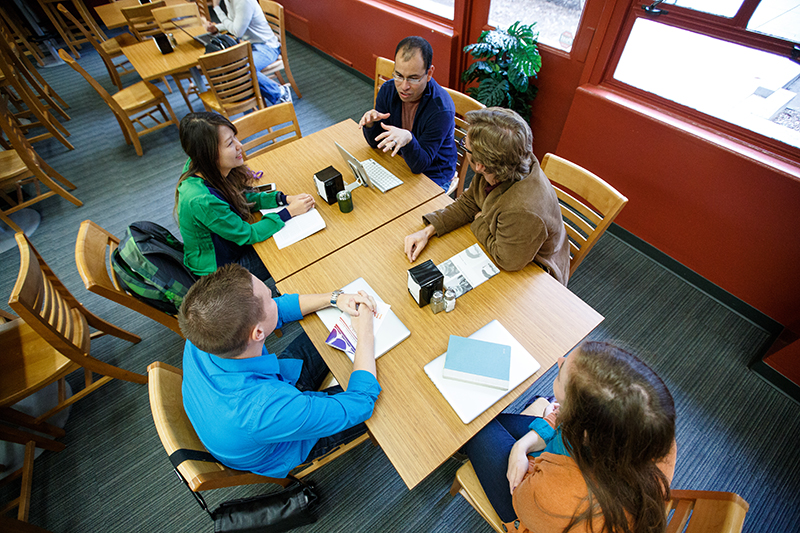 Professional Development Activities
The PhD in Intercultural Studies is not only a course of study but also a formation both spiritually and professionally. PhD graduates are likely to teach in seminary or university and also to aspire to publish their dissertation and ongoing research. To aid their professional development, in conjunction with the Center for Advanced Theological Studies (CATS), colloquia are offered on preparing for teaching and on getting published. In addition, PhD students can apply to work as an Instructor in Training (IIT), shadowing a member of faculty and learning the role of a professor.
SPIRITUAL FORMATION
The CMR hosts two annual spiritual formation events during the academic year: our Community Convocation & Breakfast (in the Fall) and an afternoon colloquium focusing on spiritual formation in the Winter. Both of these events serve as opportunities for members of our community to break from their studies and spend some time in communal fellowship and prayer. Our hope is that these will be highlights of spiritual reflection and renewal, providing an opportunity to unite our community and assist students in connecting their spiritual formation more intentionally with their academic pursuits.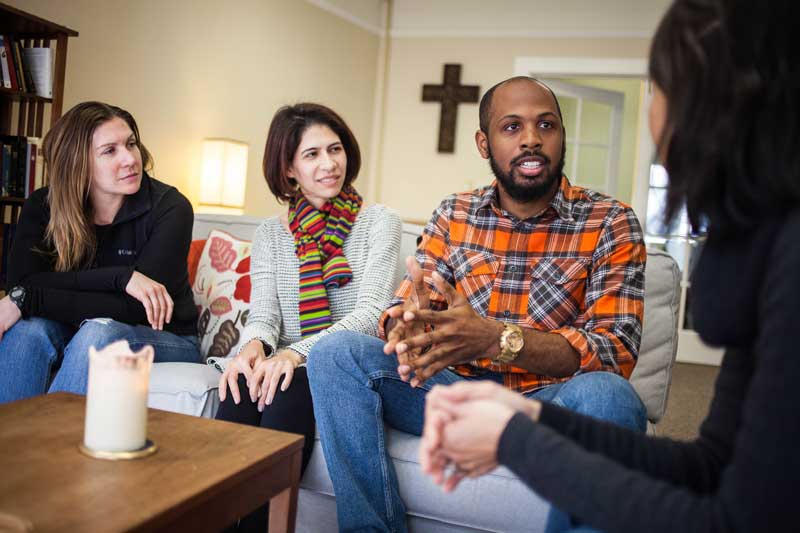 MISSIOLOGY LECTURES AND OTHER SPECIAL LECTURES
Each year the School of Mission and Theology hosts a series of Missiology Lectures during Fall quarter. Additionally, visiting scholars and other special guest lecturers periodically give special lectures to the CMR community throughout the year.
Join us next year for the 2023 Missiology Lectures on From Deconstruction to Reconstruction: Evangelism in a Post-Christendom Era.
SCHOLARSHIP FROM OUR COMMUNITY
Below are a few examples of the publications and ongoing research generated by faculty, students, and alumni of the CMR community. Click on any item for more information.
The Oxford Handbook of Mission Studies
Kirsteen Kim, Paul E. Pierson Chair in World Christianity and Associate Dean for the Center for Missiological Research
Knud Jørgensen
Alison Fitchett-Climenhaga, Research Fellow, Australian Catholic University
Techno-Sapiens in a Networked Era: Becoming Digital Neighbors
Ryan K. Bolger, Associate Professor of Church in Contemporary Culture
Kutter Callaway, William K. Brehm Chair of Worship, Theology, and the Arts, Associate Dean of the Center for Advanced Theological Studies, and Associate Professor of Theology and Culture
Do you have questions or would you like more information about Fuller's academic programs?
We're here to help!
Office Hours
Monday – Friday
8 am – 5 pm (Pacific Time)
To view in-person welcome center hours for Pasadena, Arizona and Houston, click here.