MA in Theological Studies
School of Mission and Theology
Fuller's MA in Theological Studies (MTS) provides a well-rounded, rigorous program that prepares students for further academic study and to be thought leaders in the contexts to which they are called. The MTS's newly redesigned curriculum allows students to first build a foundation of knowledge before progressing to more advanced studies, and includes courses in missiology and the psychological sciences for a holistic understanding of theology. Graduates of Fuller's MTS possess deep intellectual insight into the ideas impacting our world, and are able to lead others in thinking theologically and biblically about the issues of our time.
Study with faculty like these:
PROFESSOR OF THEOLOGY AND LATINO/A STUDIES AND CHIEF OF DIVERSITY, EQUITY, AND INCLUSION
Explore other members of our renowned School of Mission and Theology faculty.
Request More Information About the MA in Theological Studies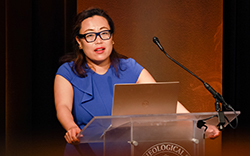 Deep and Nuanced Learning
Refine your theological and philosophical understanding while exploring your own specialized interests in depth. In Fuller's MTS, you will uncover the theological urgency of your unique calling and context, and can even choose an optional concentration—including ethics, world Christianity, theology and the arts—to further focus your studies. The MTS is available fully online so you can complete your degree while staying in your ministry or community context. If you wish to incorporate in-person study experiences, you may also choose from select courses available on campus in consultation with your academic advisor.
Preparing for advanced study? Choose to customize your MTS studies to focus on a particular discipline area in preparation for PhD work.
Recommended course of study is 3–4 years online.
The MA in Theological Studies may be completed in two years at a full time pace. Taking fewer than three courses per quarter will extend the duration of the program. Connect with an admissions counselor to discern the best pace for you (please email admissions@fuller.edu).
Coursework includes:
Foundational courses (24 units) - Students complete a set of shared foundations courses before moving to the second phase of the program and more advanced courses. Each of these foundational courses draws on a specific expertise intrinsic to Fuller Seminary and cultivates transformative habits of thinking and doing
Bible, Theology, Church History, and Ethics courses (20 units) - Targeted coursework that orients students in these central theological disciplines
Advanced electives (32 units) - Choose from an array of upper-level courses to expand one's grasp of theological and missiological studies or to complete a concentration
Click on the degree outline below to explore more curriculum details.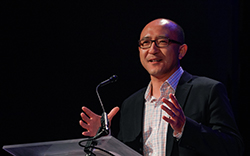 Students can choose one of the following concentrations, or they can choose elective courses to meet their own educational goals. Questions about MTS concentrations? Email us at admissions@fuller.edu.

"Fuller's MTS program taught me not what to think, but how to think. It created space for me to be captivated by God's story in such a way that I couldn't help but dive deeper into my study and practice. The MTS not only helped me to identify my calling, it equipped me with the tangible resources and networks to be sent into it with both conviction and expertise."
– Jonathan Huckins (MTS '13)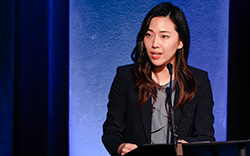 Financial Aid and Scholarships
Almost all Fuller students are eligible for some kind of financial aid. New Student Scholarships vary by program and quarter. Contact your Admissions Counselor for more information about scholarships you may qualify for. U.S. Citizens and Permanent Residents may also apply for U.S. federal aid and work-study.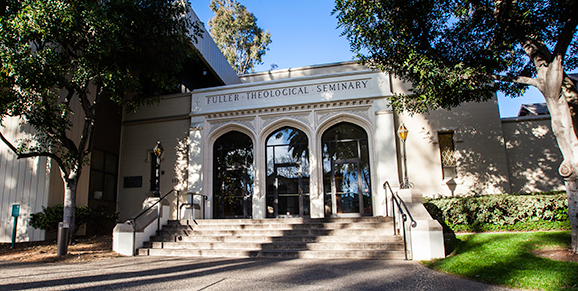 Fuller is pleased to announce the new MA in Theological Studies Impact Scholarship, a generous new scholarship offering select recipients roughly 60 percent in scholarship support, available to eligible incoming MA in Theological Studies (MTS) students beginning Fall 2022 and beyond. This competitive scholarship is available to students who meet the eligibility criteria and commit to completing the MTS degree program at a pace of 8 or 12 units per quarter. Admitted MA in Theological Studies students will be considered by a scholarship committee on the basis of the contents of their admissions application. To learn more about this scholarship, the eligibility requirements, and the notification timeline, please reach out to susanfarrar@fuller.edu.

You May Also Be Interested In
Forms students holistically for agile, biblically grounded leadership in the church, the academy, or the marketplace.
MA in Theology and Ministry (MATM)
Combines practical learning with biblical studies to prepare students to serve in a church, nonprofit, or other setting with theological and cultural competence.
MA in Global Missional Leadership (MAGML)
Applies insights from the study of mission to real-world ministry concerns, offering opportunities for deeper reflection to both seasoned and newer cross-cultural professionals.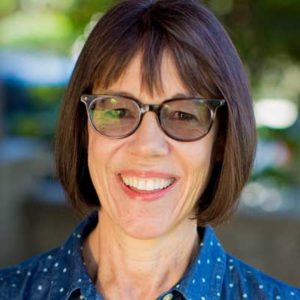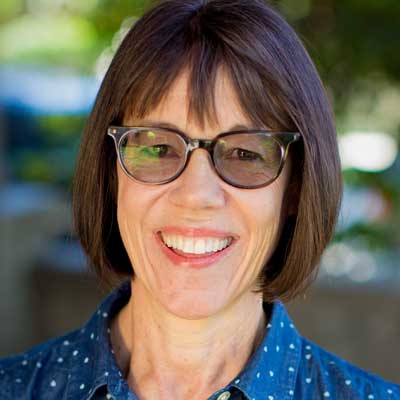 get to know your admissions counselor
I have been at Fuller for eight years now and I believe we have great programs and wonderful, diverse people who are potential students. I love sharing the things that make Fuller unique as we lean into culture while maintaining strong scholarship and biblical values. When there is a connection between this and the goals of a potential student it is such a fun conversation! Also, I love being outside and one of my favorite walks is to take my granddaughter to a farm in my neighborhood to see the chickens, roosters, and two very large pigs!

Office Hours
Monday–Friday
8 am – 5 pm (Pacific Time)
To view in-person Welcome Center hours for the Pasadena, Arizona and Houston campuses, click here.