Attending seminary is an investment in your future. This page will help you see more concretely what it costs to pursue a degree at Fuller, as well as the kinds of support available to you to potentially offset that cost. Below you'll find average tuition for each of our programs, a cost estimator to help you calculate your approximate total expenses and several questions and answers about your financial aid options with links to more information.
HOW MUCH DO OUR PROGRAMS COST?
Tuition for each program is shown below, based on 2019-2020 rates. Additional fees will apply depending on the program; see more here. Tuition for Spanish-language programs is the same as their English equivalents. As you consider these numbers, remember that approximately 50% of students receive financial aid to offset some of these costs. The tuition rate is the same for both online and on-campus study.
SCHOOLS OF THEOLOGY AND INTERCULTURAL STUDIES
MDiv 
$51,000
$425 x 120 units
MAT, MATM, MAICS, Korean MAICS
$34,000
$425 x 80 units
MAGL 
$30,600
$425 x 72 units
ThM Intercultural Studies 
$20,700
$780 x 20 units 
$425 x 12 units
Korean ThM Intercultural Studies 
$15,520
$425 x 16 units
$545 x 16 units
ThM Theology 
$20,700 - $24,960
Students must complete at least 20 quarter units at 800 level, but the remaining courses may be 500 level. Students may complete more than 20 quarter units at 800 level if desired, even up to the entire program.
$780 x 20 units 
$425 x 12 units
DMin, Korean DMin 
$20,400/$25,500/$27,200
$425 x 48 units (MDiv graduates and Korean DMin)
$425 x 60 units (MA Theology graduates) 
$425 x 64 units (MAGL graduates)
DIS, Korean DIS 
$26,160
$545 x 48 units
PhD Intercultural Studies 
$49,920
$780 x 64 units
PhD Theology
$56,160
$780 x 72 units
MSMFT
$44,230 / $45,140
$455 x 86 MFT units
$425 x 12 SOT units
$455 x 2 MFT units (if pursuing Professional Clinical Counseling (PCC) licensing)
PsyD
$129,380
$660 x 166 SOP units 
$425 x 28 SOT/SIS units 
$165 x 48 SOP units
PhD Clinical
$158,820
$660 x 190 SOP units
$425 x 60 SOT/SIS units 
$165 x 48 SOP units
School of Theology
$10,200
$425 x 24 units
School of Intercultural Studies
$10,200
$425 x 24 units
Church Planting
Islamic Studies
Christian Studies
Christian Studies for Missionaries
WHAT AID IS AVAILABLE TO ME?
What aid is available from Fuller?
Nearly 2,000 students received financial assistance from Fuller to support their education last year. Many students qualify for the need-based Charles E. Fuller Scholarship, which covers 15% of tuition annually.
Merit-based scholarships are available to a limited number of highly qualified incoming students each year, covering from 25% up to 100% of tuition. After their first year, returning students in all three schools have access to a number of additional scholarships and grants that are both need- and merit-based.
Fuller also has partnerships with several mission organizations—including YWAM, InterVarsity, and Young Life—that provide 30% tuition discounts to their staff. For doctoral students, a limited number of fellowships are available in most programs.
Additionally, for Spring 2020 and Summer 2020 quarters, the Catalyst Scholarship will be available for select Master of Divinity (MDiv) incoming students. This new scholarship supports the theological education and spiritual formation of innovative, collaborative students who wish to be part of—and contribute to—a diverse and inspiring learning community. The scholarship will cover 50% of a recipient's tuition during their first year of study at Fuller.
Over the Past 3 Years:
66% of new MDiv students received institutional aid
65% of new School of Theology students (including MDiv) received institutional aid
62% of new School of Intercultural Studies students received institutional aid
 Where else can I get funds I won't have to pay back?
Other potential sources of funding you can explore include support from your church or denomination; scholarships from professional associations and clubs such as Kiwanis, Lions, Rotary, or the College Women's Club of Pasadena; and the GI Bill® if you are a veteran. Many websites such as FinAid.org and FastWeb.com offer guidance and scholarship opportunities; visit our list here for more.
Will I qualify for federal student loans?
To be eligible for federal student loans, you must be a US citizen or legal permanent resident, maintain at least a half-time course load with satisfactory academic progress, and meet other criteria outlined here. Unfortunately, international students who are not permanent residents, as well as Doctor of Ministry, Korean Doctor of Missiology, and certificate students, do not qualify for federal funds.
You'll want to carefully consider the extent of any borrowing you do. Loans can help you meet your educational costs once you've exhausted other funding sources, and there are some loan forgiveness programs you may qualify for after graduation. But remember that your loans will accrue interest, and acquiring excessive student loan debt could restrict your future work and life choices. Learn more about loans at Fuller here, and visit this excellent website for additional information about federal loans.
What about work study?
Pasadena students who are interested in pursuing a work study job on campus must meet the same eligibility criteria as for federal student loans. If you are awarded work study, you must then apply for and be hired into a work study position; the actual amount you earn will depend on the position and number of hours you work. Learn more about work study here.
Should I consider private loans?
Some students do take out private loans; reach out to your preferred bank or credit union for more information. We generally recommend private loans only as a last resort, as they typically carry higher interest rates and do not qualify for federal loan benefits such as potential forgiveness and payback grace periods. However, they can be a good option for those who don't qualify for federal loans or other funds.
How do I apply for financial aid from Fuller?
If you meet the criteria outlined above, you'll need to fill out Fuller's financial aid application as well as the Free Application for Federal Student Aid (FAFSA). (Note that Fuller's Federal School Code for the FAFSA is G01200.) Get started by clicking the buttons below.
What if I'm ready for the next step?
If you've already worked through your financing options—you've applied for financial aid, perhaps have other financial resources, or know that you aren't eligible for aid—you can start or continue your application for admission by clicking the appropriate button below.
GI Bill® is a registered trademark of the U.S. Department of Veterans Affairs (VA). More information about education benefits offered by VA is available at the official U.S. government Web site at https://www.benefits.va.gov/gibill.
Continue the Conversation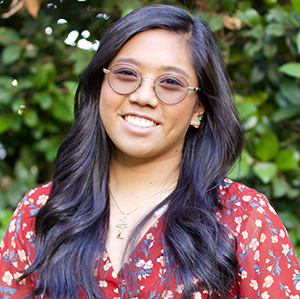 If you have any questions or would like more information about the Master of Arts in Theology degree, please contact us.
Our offices are open Monday to Thursday from 8am to 5pm, and 10am to 5pm on Friday (Pacific Time).