MA in Theology and Ministry
School of Theology
Practical and ministry focused, Fuller's MA in Theology and Ministry (MATM) offers a guided, experiential program designed to train leaders for positions in the church as well as other spheres. Available on campus or fully online, this degree combines spiritual and vocational formation with rigorous, essential coursework in biblical studies and theology to prepare you to serve in your context. The MATM degree culminates in a supervised apprenticeship so you can integrate and apply your learning in a real-world ministry context.
Study with faculty like these:
EXECUTIVE DIRECTOR OF THE FULLER YOUTH INSTITUTE AND ASSOCIATE PROFESSOR OF YOUTH AND FAMILY MINISTRY
Explore other members of our renowned School of Theology faculty.
Request More Information About the MA in Theology and Ministry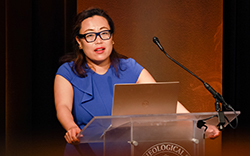 Expand Your Ministry Effectiveness
Be equipped with biblical and contextual insights to discuss real-world ministry concerns. Learn to think theologically and practically through a guided curriculum focused on ministry fundamentals and spiritual formation. Meet the demands of your context and your calling with excellence. Apply learned ministry skills, with structured theological reflection, to develop and lead a passion project through a thoughtfully supervised apprenticeship.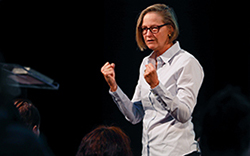 Recommended course of study is 2–3 years on campus, or 3–4 years online.
Coursework includes:
Biblical studies and exegesis (4 courses minimum)
Theological studies—including systematic theology and church history (3 courses minimum)
Christian ethics (1 course minimum)
Ministry – including leadership and communication (3 courses minimum)
Studying cultural contexts (1 course minimum)
General electives (5 courses)
Apprenticeship (3 months, part-time)

"Fuller offered me a broader worldview, fostered my faith, and immersed me in an exceptional program with noteworthy Hispanic and non-Hispanic professors and fellow students."
– Norma Galvan (MATM '14)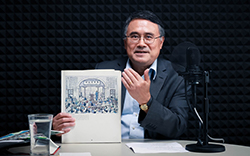 Prospective MATM students should have a bachelor's, master's, or doctoral degree from an accredited institution and submit an application for admission with the required documentation. Find out more with the Admission Requirements button below.
Special Student Status
If you don't hold an accredited bachelor's degree but do have substantial ministry experience, you may be eligible to apply to the MA in Theology and Ministry as a Special Student.
On Campus
Study in person with world-renowned faculty and a committed community of fellow students at our campuses in Pasadena, California, or Houston, Texas.
Fully Online
Complete your degree on your own schedule with the right combination of online and on-campus courses.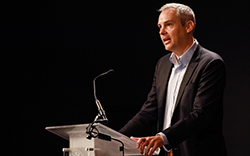 Financial Aid and Scholarships
Almost all Fuller students are eligible for some kind of financial aid. Most Fuller MATM students are eligible for the Charles E. Fuller Annual Scholarship, which is awarded based on financial need and covers up to 15 percent of the cost of tuition. Incoming MATM students may be considered for merit-based scholarships. US Citizens and Permanent Residents may also apply for US federal aid and work study.
Practitioner's Scholarship
Fuller is committed to equipping ministry leaders with biblical and contextual insights to discuss real-world ministry concerns. Select incoming students admitted to the MA in Theology and Ministry (MATM) in Spring 2021 are eligible to receive the Practitioner's Scholarship. This scholarship awards $650 in any quarter a recipient enrolls in at least 8 units (2 courses) during their first 12 quarters. 
Eligibility Requirements
In order to be eligible for this scholarship, you must:
Be a new student admitted to the MATM program for Spring 2021.

Apply at

Fuller.edu/Apply

Hold an accredited bachelor's degree with an undergraduate cumulative GPA of 2.70 or above

Maintain a cumulative Fuller GPA of at least 2.50 

Begin studies in the quarter to which you are accepted (no deferrals)
Unused funds will be forfeited and may not be carried over beyond the fourth term. Scholarships may be revoked if a student is placed on academic probation once enrolled.
You May Also Be Interested In
Forms students holistically for agile, biblically grounded leadership in the church, the academy, or the marketplace.
One of our most flexible degrees, allowing students to dive deeper into a specific area of interest as well as preparing them for advanced theological study if they wish.
MA in Global Leadership (MAGL)
Designed for leaders with at least four years of experience in a church, mission, nonprofit, or business role, the MAGL format supports students in their own ministry context as they study.
Office Hours
Monday–Thursday
8 am – 5 pm (Pacific Time)
Friday
10 am – 5 pm (Pacific Time)