MA in Theology
School of Mission and Theology
Customizable and foundational, Fuller's MA in Theology program offers the academic groundwork to prepare for further academic study, or to enrich theological reflection in relation to any vocation where a committed follower of Jesus might find themselves. Available either on campus or fully online, this degree allows you to immerse yourself in biblical and theological studies, spiritual formation, and church history while tailoring your studies to focus on one of our faculty's many areas of interest.
Study with faculty like these:
ASSISTANT PROVOST FOR THE CENTER FOR THE STUDY OF HISPANIC CHURCH AND COMMUNITY AND ASSOCIATE PROFESSOR OF THEOLOGY AND LATINO/A STUDIES
Explore other members of our renowned School of Theology faculty.
Request More Information About the MA in Theology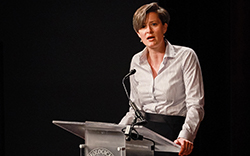 Deep and Nuanced Learning
Refine your theological and philosophical understanding while exploring your own specialized interests in depth. Uncover the theological urgency of your unique calling and context. Design your program to focus on your chosen area of interest—including ethics, youth and culture, theology and the arts, and more—and choose to study on campus or online.
Preparing for advanced study? Choose to customize your MAT studies to focus on a particular discipline area in preparation for PhD work.
Recommended course of study is 2–3 years on campus, or 3–4 years online.
Coursework includes:
Biblical studies and exegesis (4 courses minimum)
Theological studies—including systematic theology and church history (4 courses minimum)
Christian ethics (1 course minimum)
General electives (8 courses)

"Fuller's MAT program taught me not what to think, but how to think. It created space for me to be captivated by God's story in such a way that I couldn't help but dive deeper into my study and practice. The MAT not only helped me to identify my calling, it equipped me with the tangible resources and networks to be sent into it with both conviction and expertise."
– Jonathan Huckins (MAT '13)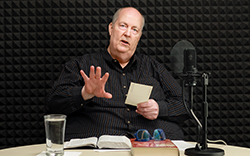 Prospective MAT students should have a bachelor's, master's, or doctoral degree from an accredited institution and submit an application for admission with the required documentation. Find out more with the Admission Requirements button below.
On Campus
Study in person with world-renowned faculty and a committed community of fellow students at our campuses in Pasadena, California, or Houston, Texas.
Fully Online
Complete your MAT degree on your own schedule, from anywhere in the world, with online courses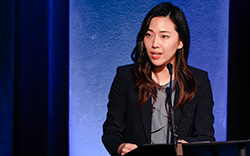 Financial Aid and Scholarships
Almost all Fuller students are eligible for some kind of financial aid. New Student Scholarships vary by program and quarter. Contact your Admissions Counselor for more information about scholarships you may qualify for. U.S. Citizens and Permanent Residents may also apply for U.S. federal aid and work-study.
You May Also Be Interested In
Forms students holistically for agile, biblically grounded leadership in the church, the academy, or the marketplace.
MA in Theology and Ministry (MATM)
Combines practical learning with biblical studies to prepare students to serve in a church, nonprofit, or other setting with theological and cultural competence.
MA in Intercultural Studies (MAICS)
Applies insights from the study of mission to real-world ministry concerns, offering opportunities for deeper reflection to both seasoned and newer cross-cultural professionals.
Office Hours
Monday–Thursday
8 am – 5 pm (Pacific Time)
Friday
10 am – 5 pm (Pacific Time)