Office of Academic Advising
PROGRAM POLICIES AND GUIDELINES
TRANSFER CREDIT
For many students, Fuller is not the first or only institution from which they have earned or plan to earn master's-level units. For SMT Master's level programs students may receive transfer credit toward their program in accordance with the following procedures and limitations:
Fuller accepts graduate-level theological coursework from accredited schools (Association of Theological Schools [ATS] and regional accrediting bodies) that is graded and received grades of a B- or higher. Courses earned from an international institution must first be evaluated through a NACES third-party credential evaluation service and sent to Fuller for transfer credit review.
Units cannot be older than 10 years at the time of graduation from Fuller.
For a class to transfer as a core class, the course must be equivalent to the Fuller class in content, number of units, and prerequisites.
To receive a Fuller degree, we cannot receive more than one-half (50%) of the units from a previously awarded degree.
Unaccredited, undergraduate, non-theological classes, classes not taken for a grade, or classes receiving grades of less than B- will not be considered.
The maximum amount of units allowed to be transferred into a degree are as follows:
Degree Maximum Transfer Credits*
MDiv up to 49% of degree (56 units)
MTS up to 49% of degree (36 units)
MATM up to 49% of degree (36 units)
MAGML up to 49% of degree (36 units)
*Note that many Fuller degree programs have further restrictions which permit fewer credits to transfer. Please consult with the Academic Advisor of these individual programs for more details.
**The actual number of units of a student's transfer credit may significantly vary from the maximum allowed based on the total units to be transferred, availability in the curriculum, and any field education requirements needed.
TRANSFER CREDIT PROCESS
Step 1
If you would like a preliminary review, please contact the Office of Academic Advising at advising@fuller.edu. You will receive detailed instructions about next steps within 1 to 3 business days.
Step 2
Have the institution where you took and/or are taking classes send an official copy of your transcripts* directly to Fuller Seminary.
Fuller Theological Seminary
Office of Admissions
135 N. Oakland Avenue
Pasadena, CA 91101
*No need to send us your transcripts if you already submitted them to the Office of Admission as part of your application packet.
Step 3
Send us a link to your school's catalog in addition to syllabi for all classes that you want to have evaluated for possible transfer credit for core requirements at Fuller.
Step 4
We will provide you with a preliminary transfer credit review. The average process time takes 10-15 business days upon receipt of all documents (transcripts, syllabi, check). This review is subject to change once you matriculate and go through the official transfer credit process.
Step 5
Once you are enrolled as a student, please contact your Academic Advisor to start the official transfer credit process and they will provide you with next steps.
SELECT YOUR CURRICULUM
Your curriculum is determined by the quarter and year you matriculate, change, or reinstate into your current degree program. If your degree is not posted here or if you are not sure which curriculum year you are in, please contact the Office of Academic Advising at advising@fuller.edu. All posted curriculum sheets are for the current catalog year.
MASTER DEGREE CURRICULUM
Master of Divinity Concentration Information
Master of Arts in Theological Studies
Master of Arts in Theology and Ministry
Master of Arts in Justice and Advocacy
Master of Arts in Global Missional Leadership
CURRÍCULO DEL CENTRO LATINO
Maestría en Artes en Teología y Ministerio
CERTIFICATE CURRICULUM
Certificate of Christian Studies
Certificate in Church Planting
SOPMFT DOCTORAL STUDENT SMT CURRICULUM
Master of Divinity (Doctoral SOPMFT Students)
Master of Arts in Theology (Doctoral SOPMFT Students)
Master of Arts in Theology and Ministry (Doctoral SOPMFT Students)
Master of Arts in Intercultural Studies (Doctoral SOPMFT Students)
School of Mission and Theology Component (PsyD only)
DEGREE PROGRAM TIME LIMITS
It is not always easy to balance earning a degree with everything else going on in life. Students at Fuller can take a break and come back at any point as long as they have taken a course within one year (four academic quarters). The student's status is considered inactive after four consecutive quarters of non-enrollment. Should the student desire to take more classes at Fuller, he or she must go through the re-admissions process as outlined here.
ULTIMATE PROGRAM AND CERTIFICATE DEADLINES
Master's-level degree program students in the Schools of Theology and Intercultural Studies must complete their degree within a span of 10 years. For example, students who started their program in Fall 2016 must complete their degree by Summer 2026. Certificate students are allotted 7 years. If students surpass their deadline, the oldest courses begin to expire. All transfer credit is included in this ultimate program deadline.
RESIDENCY, NON-RESIDENCY, AND ONLINE LIMITS
CAMPUS RESIDENCY REQUIREMENTS
Residency refers to the number of units that must be taken on a Fuller campus. As of Winter 2018, Fuller's English 120 MDiv, 80 MTS, 80 MATM, and 80 MAGML (academic) programs are approved as fully online degrees. Students in these programs have the option to take any number of geophysical classes but they are no longer required to. Our Spanish MDiv, MTS, and MATM still have residency requirements. Please contact us at advising@fuller.edu for specific information on the residency requirements and online limits in our Spanish programs.
GRADE MODE REGISTRATION OPTION
"Grade Mode" refers to the type of grade posted on students' transcripts after they complete a course. For School of Mission and Theology master's-level courses, there are two types of grade modes students can elect. The default mode is always "graded," which means students will receive a standard letter grade (e.g. A, A-, B+, etc.). However, students may opt to register pass/fail, which means they will still receive a letter grade from the professor* but their transcripts will show either a "P" for pass or "F" for fail. They must earn a C- or better in a class in order to pass. If they elected the "pass/fail" grade mode at the beginning** of their course and pass, the grade they receive will not affect their grade point average (GPA). But if they fail a course they elected to take "pass/fail," their GPA will be affected.
*Professors do not know whether students take classes in a pass/fail mode unless students opt to tell them.
**There are deadlines to change class(es) to or from pass/fail. Please reference the 
Academic Calendar
 for specific course deadlines.
PASS/FAIL LIMITS AND DEADLINES
Students with no transfer credit may take six (6) 4-unit classes pass/fail in an MDiv, and four (4) 4-unit courses in an MA degree. Each four (4) quarter units of transfer credit uses up one class of this allowance. There are no division, department, or school restrictions on the use of pass/fail, except that directed studies may not be taken pass/fail.
GENERAL DEADLINES
10-week courses: Friday of the first week of the course, no exceptions
5-week courses: Wednesday of the first week of the course, no exceptions
2-week courses: Tuesday of the first week of the course, no exceptions
1-week courses: Monday (first day) of the course, no exceptions
QUARTER SYSTEM AND WORKLOAD
TAKING CLASSES IN THE QUARTER SYSTEM
Fuller Seminary offers classes in a quarter system. A quarter typically consists of 10-week classes with one additional week for finals, totaling 11 weeks. If you are used to a semester system, it may take one or two quarters to adjust your rhythm of study habits. Classes are offered in different formats, and these formats may vary given the academic quarter and campus location. Please email advising@fuller.edu if you have any concerns about the compatibility between your learning style and the format of a course you desire or need to take.
WORKLOAD
As a student, it is very important to find a healthy balance in your life. You can expect to spend 10-21 hours per week on average for a class. The hours will vary depending on the course and your personal learning style. If you plan to work at a job while in school and have family obligations, you will want to consider balancing your course load appropriately. If you work more than 30 hours per week, we recommend that you determine with your supervisor, family, and vocational advisor if either one or two courses is a realistic academic goal. If you work less than 30 hours per week, speak with your vocational advisor about an appropriate course load. A full-time course load is considered three (4-unit) courses per quarter. There may be times when it is just best to take a quarter off from academic study. However, always speak with your vocational advisor to plan for any possible long-term consequences for taking time off school.
DUAL DEGREES
It is not uncommon for students at Fuller to decide to pursue more than one master's degree. If you plan on joining this courageous group of students, your first step is to contact your vocational advisor, who will help you make an informed decision. In that appointment, you will be able to review the total number of core and elective courses you can expect to take with the two programs you choose to complete. If you then decide to pursue a second degree, your advisor will ensure that there is a smooth transition with your curriculum and student status. The amount of course overlap between the two degrees will always be half of the number of units of the shorter degree (in terms of units).
The most common degree matches by students in dual programs:
MTS and MAGML
MATM and MAGML
MDiv and MAGML
SOT or SIS degree and MFT*
*Students must apply through the Office of Admissions and be admitted separately into the following master's degrees: MAGL, MFT, ThM (any).
DENOMINATIONAL AND CHAPLAINCY REQUIREMENTS
Many students need denominational courses for ordination, while others simply have an interest to learn more about a particular denomination. For your convenience, we have provided for you a list of courses by denomination to view the class titles at a glance. Fuller provides courses for the following denominations:
Presbyterian
United Methodist
PRESBYTERIAN
Presbyterian Creeds CH549
Reformed Worship DP504 (this course may also fulfill an ordination requirement in the RCA denomination)
Presbyterian Polity, History, and Leadership LD515
For more information, contact advising@fuller.edu.
UNITED METHODIST
Students pursuing UMC ordination are not allowed to take any online or hybrid/hybrid+ courses at Fuller. New students for Fall 2017 and beyond pursuing UMC ordination must take all of their coursework at the Pasadena campus. In case students receive different instructions from their Board of Ordained Ministries (BOM), we strongly encourage them to get this information in writing. CalPac UMC students are required to do a CPE.
Denominational courses in UM doctrine, UM polity, and UM history must be taken from one of the thirteen UM seminaries and/or Asbury Seminary. These courses are also provided by the General Board of Higher Education and Ministry (GBHEM). All online courses need to be taken at these fourteen seminaries.
Fuller Seminary has Memoranda of Understanding with Claremont School of Theology and United Theological Seminary, Ohio. Students do not need to go through a regular admissions process to enroll in these courses through these two seminaries as long as they are active students at Fuller Seminary.
Dr. Kirsten Oh is the UMC point person at Fuller. If you have any specific questions regarding the UMC ordination process you can contact her at:
626.755.9821
kirstenoh@fuller.edu
Contact information:
Claremont School of Theology 
http://cst.edu/
United Theological Seminary (Dayton, OH) http://united.edu/
Students can also take these courses through GBHEM: http://www.gbhem.org/education/licensing-and-course-study/resources-forms.
U.S. ARMY CHAPLAINCY
U.S. Army Chaplaincy candidates need to enroll in the MDiv program at Fuller Seminary. They may take no more than 88 units (22 courses) online.
For more information on U.S. Army Chaplaincy, contact:
Joshua A. Cox
Captain, United States Army
U.S. Army Chaplain
U.S. Army Special Operations Recruiting Center
joshua.a.cox.mil@mail.mil
U.S. NAVY CHAPLAINCY
U.S. Navy Chaplaincy candidates need to enroll in the MDiv program at Fuller Seminary. They may take no more than 72 units (18 courses) online.
For more information on U.S. Navy Chaplaincy, contact:
Chris Bae
Lieutenant, United States Navy
U.S. Navy Officer Recruiter
chris.bae@navy.mil
U.S. AIR FORCE CHAPLAINCY
U.S. Air Force Chaplaincy Candidates need to enroll in the MDiv program at Fuller Seminary. They may take no more than 88 units (22 courses) online.
For further information please call 800-803-2452 or visit www.airforce.com/chaplain
PROBATION
STUDENTS ADMITTED ON PROBATION
Students with a cumulative college grade point average below the minimum required for admission will be admitted on academic probation for the first 40 units (10 classes).
Terms of Probation for Students Admitted on Probation
Terms of Probation for Students Admitted as Special Probationary Students
RETURN TO ACADEMIC ADVISING HOME PAGE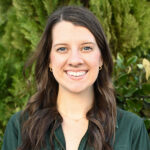 Continue the Conversation
Let us walk with you as you navigate Fuller. Please contact us.
We're here to help!
Contact
welcomecenter@fuller.edu
626.584.5200
Chat with a Welcome Center and Student Service Team representative
Office Hours
Monday – Friday
8 am – 5 pm (Pacific Time)
To view in-person welcome center hours for Pasadena, Arizona and Houston, click here.