Get started on your path to becoming a Fuller student.
Complete Your Application
If you've researched the Fuller program you're interested in, prayed and consulted with others about it, checked out the requirements for admission—and decided it's the program for you, then you're ready for the next step: submitting your application.
If you've been a Fuller master's-level student in the past, but have not enrolled for four quarters or more, you'll need to apply for reinstatement or readmission.
Once you've submitted your online application for admission, don't forget to log back in to complete any remaining supplemental materials, including your essays and writing samples!
You must complete a separate financial aid application in order to receive offers of financial aid or scholarships.
If you have questions during the application process, email us at admissions@fuller.edu or reference these FAQs.
What to Expect After you Apply
How long will I wait for a decision?
Admission to master's level and non-degree programs is granted on a rolling basis. Once your application file is complete and all application materials have been submitted to the admissions office (including references, and transcripts, etc), the Admissions Committee usually makes a decision within three to five weeks.
For our doctoral programs in our three schools, as well as the MS in Marriage and Family Therapy (MFT) and MA in Global Leadership (MAGL), admission decisions are based on application deadlines and cohort schedules.
Once accepted, you will receive notice via email and/or letter from Fuller's Admissions Office informing you of the decision.
When will I find out if I get a scholarship?
The timing will depend upon your application, program, starting quarter term, and your scholarship eligibility. Please consult with your admissions counselor to discuss the timeline for your particular circumstances.
What if I need information about housing?
Fuller Housing is only available at the Pasadena campus.
The Housing office will only process your application after you have been admitted to a Fuller program, but applying for housing before you receive your admissions decision can speed up your housing decision.
In order to apply for housing, you will need to visit the Housing website to complete the necessary forms.
You must meet the following requirements to live on campus:
Be accepted as a student at Fuller and be cleared by the Admissions Office.
Register for at least 24 units of master's-level or 16 units of doctoral-level course work within an academic year. You are allowed to stay for 60 days after your last quarter ends.
If you are not a citizen or permanent resident of the United States, you must also be cleared by the International Services Office (ISO).
What next steps are needed?
Once admitted to a program, you will most likely need to make a confirmation deposit to let us know you're planning on attending classes in the quarter to which you were admitted.
Your acceptance letter will let you know if a confirmation deposit is required for your particular program.
How do I make my confirmation deposit?
To submit your confirmation deposit, log in to your online application portal after acceptance. If you do not see the option to submit a confirmation deposit, please contact the Welcome Center and Student Service Desk at (626) 584-5400 or admissions@fuller.edu.
Why do I need to make a confirmation deposit?
Your confirmation deposit lets us know that you're planning on attending classes in the quarter to which you were admitted.
Once you've submitted your confirmation deposit, you will be connected with the Academic Advising team, who will help you prepare for new student registration. Your deposit will be applied to your student account as a credit for your first quarter of enrollment.
What should I expect once I've made my confirmation deposit?
Next steps after paying your confirmation deposit:
After you have paid your confirmation deposit, the Academic Advising office will send you an email with a link to a short onboarding tutorial that will provide you with essential information for a thoughtful and productive first meeting with your academic advisor.
After you complete the tutorial, your academic advisor will contact you about scheduling an appointment. Appointments are typically done through video conferencing, on the phone, or in person.
After you have met with your academic advisor, they will provide you with a PIN so you can register for classes. You cannot register for courses until you have met with your academic advisor.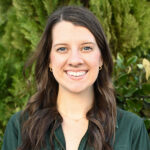 Office Hours
Monday – Friday
8 am – 5 pm (Pacific Time)
To view in-person welcome center hours for Pasadena, Arizona and Houston, click here.