PhD in Clinical Psychology
School of Psychology & Marriage and Family Therapy
Using the scientist-practitioner model, the Doctor of Philosophy in Clinical Psychology blends clinical training with innovative research. This program is normally completed in six years. As part of our commitment to deep theological integration, you will also earn a master's degree in one of the following: theology, theology and ministry, intercultural studies, or divinity.
Prestige
Fuller ranked highest among Christian Integrative Clinical Psychology Programs by US News and World Report 2022
Integration
OF PSYCHOLOGY AND THEOLOGY
Over 70
TRAINING SITES AVAILABLE
Fuller is thrilled to announce that the American Psychological Association (APA), the accrediting body for our psychology programs, has granted Fuller's PhD and PsyD clinical programs accreditation for 10 years.…
Read More
Study with faculty like these:
Director of the Lee Edward Travis Research Institute and Associate Professor of Psychology
Explore other members of our renowned School of Psychology & Marriage and Family Therapy faculty here.
Request More Information About the PhD in Clinical Psychology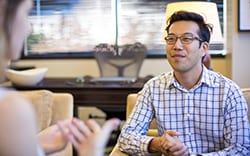 Admissions Requirements
To be considered for the PhD in Clinical Psychology, applicants must submit an online application, essay responses, a CV, four recommendations, official transcripts from a bachelor's degree, and sufficiently completed psychology coursework in preparation for a doctoral program. Find specific requirements here.
Admission Deadlines
Online application opens August 1
Early application and file completion deadline: November 1
Please note, the $50 application fee will be waived if you submit the application online by November 1.
Final application and file completion deadline: December 1 
You can find additional information regarding deadlines and interview dates here.
Tuition and Affordability
The full tuition for Fuller's PhD in Clinical Psychology degree can be found here. Attending this program is an investment in your future. Learn more about the kinds of support available to you to potentially offset this cost below, or by visiting the Paying for Grad School page or searching for scholarships here.
Scholarships and Fellowships
If eligible, PhD students may receive a need-based scholarship covering up to 15% of tuition as well as federal loans. A variety of merit-based scholarships are also available, ranging from $1,000 to $45,000. Incoming students must apply for need-based aid, but will automatically be considered for merit scholarships based on their application for admission. Returning students have the opportunity to apply for additional merit-based scholarships in each subsequent academic year.
Transfer Policy
Applicants to the PhD program may have already completed a master's degree (or related courses) in clinical psychology, marriage and family therapy, theology, or another closely associated degree. Requests to transfer these degrees and/or courses for credit toward the PhD will be evaluated on an individual basis. These transfer requests must be petitioned after matriculation. The sole exception is that requests that may affect Fall Quarter course enrollment may be addressed by contacting the Assistant Director of Academic Advising prior to matriculation.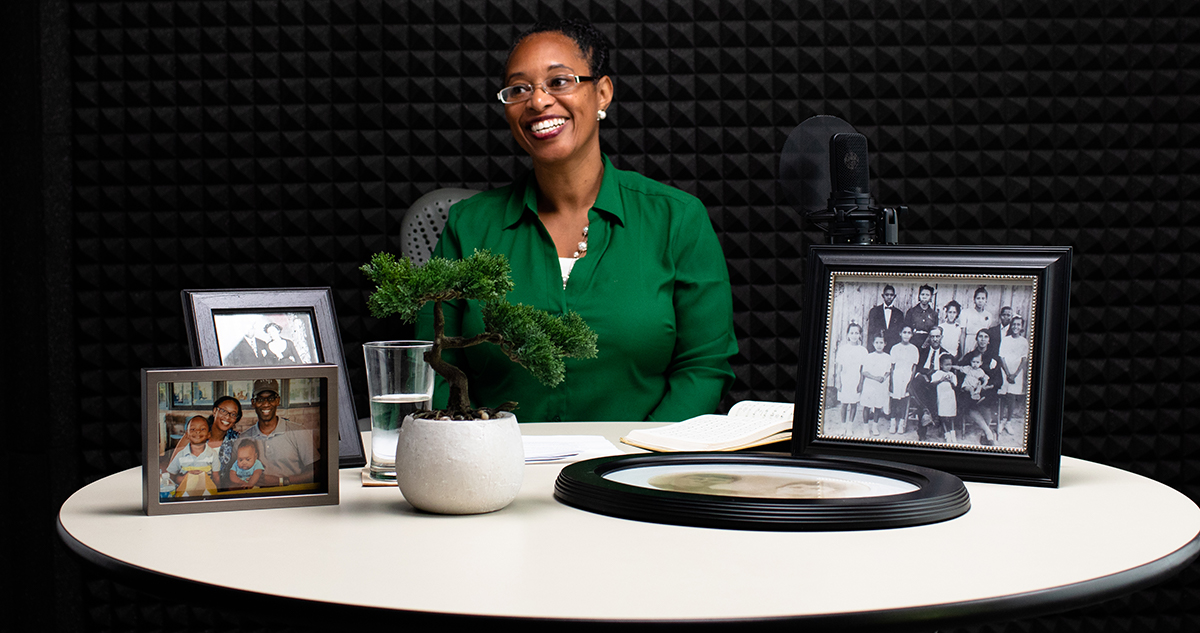 The PhD in Clinical Psychology program is accredited by the Commission on Accreditation of the American Psychological Association. Questions related to the program's accredited status should be directed to the Commission on Accreditation:
Office of Program Consultation and Accreditation
American Psychological Association
750 1st Street, NE, Washington, DC 20002
Phone: (202) 336-5979 / Email: apaaccred@apa.org
Web: www.apa.org/ed/accreditation
Student Admissions, Outcomes, and Other Data

"While at Fuller I have had my worldview widened and my identity deepened—as a Christian, academic, and therapist. I have felt supported by faculty and my cohort, making the challenges of a doctoral program rewarding and transformative. I'm thankful to know that when I graduate, I will be not only professionally qualified but personally equipped to venture into an increasingly complex and wounded world."
– Emily Hauck, PhD Clinical Graduate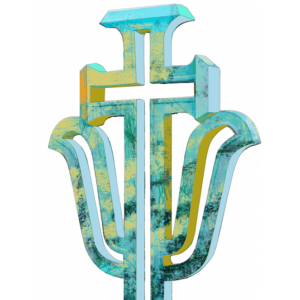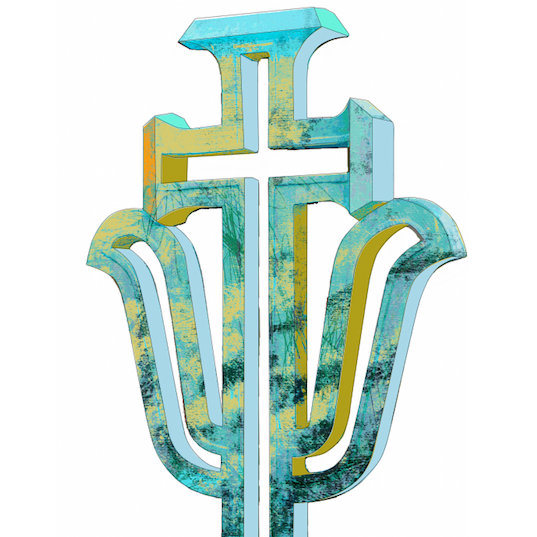 Integration of Psychology and Theology
No other PhD program does integration like Fuller. Students learn how to integrate theology with psychology through courses and training led by experts in integrative thought and practice. As part of our PhD program students also obtain an MA in Theology, MA in Theology and Ministry, MA in Intercultural Studies, or Master of Divinity, learning from world-class theologians in Fuller's School of Mission and Theology.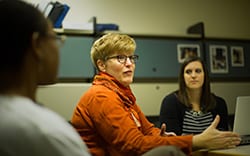 MASTER'S REQUIREMENTS
PhD students must register for eight units of master's research, culminating in a master's project—an empirical research project completed under the supervision of a faculty advisor. Students may register for units in conjunction with participation in research teams.
Dissertation Requirements
PhD students must complete a dissertation that (1) is an original scholarly work (not based on previous work) completed by the student under the supervision and guidance of the student's dissertation chair and committee, and (2) demonstrates the student's abilities to use research literature and a sound scholarly process to analyze, evaluate, and/or provide new information relevant to the practice of psychology.
RESEARCH LABS
Each PhD student participates in a research lab where they work cooperatively with a faculty member to complete their master's project and dissertation. Labs also provide opportunities for research mentorship, professional and career development, and peer interaction. Visit the Travis Research Institute or our faculty members' bio pages to learn more about their current areas of research.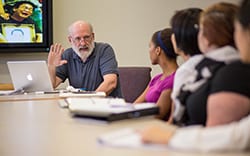 In the PhD in Clinical Psychology program, students are awarded a Master of Arts in Psychology after completing 88 selected units. Coursework for both degrees is divided into the following categories:
| | |
| --- | --- |
| General Psychology | 38 units |
| Clinical Psychology | 38 units |
| Electives | 16 units |
| Research | 32 units |
| Theology | 60 units |
| Integration of Psychology and Theology | 20 units |
| Field Training | 88 units |
| Total | 292 units |
Click here for a detailed, year-by-year curriculum.
Customize your degree program to your career goals by choosing from two tracks: Neuropsychology or Culture and Community.
The Neuropsychology Track emphasizes coursework in topics including neuropsychology, pharmapsychology, and physiological psychology, and provides clinical training and research experiences in the area of neuropsychology.
The Culture and Community Track emphasizes in-depth coursework, cultural training experiences, and research opportunities addressing particular ethnocultural and community groups.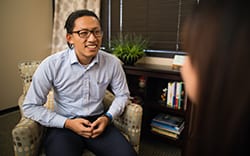 Year 1
You will see client actors for at least ten sessions, using person-centered therapy interventions. These sessions are videotaped and reviewed with your supervisor weekly. You will also attend class weekly to cultivate introductory psychotherapy skills. This training experience is overseen by two faculty members working closely with our director of clinical training and the chairs of both the PsyD and PhD programs.
Year 2
We will match you to one of our 70+ training sites throughout the greater Los Angeles area, where you will complete a nine-month supervised practicum. You will spend approximately ten hours a week working directly with clients and receiving related training and supervision. In addition, you will be assigned to a Fuller consultation group where you will develop and practice skills in integrating theology and clinical practice.
Year 3
We will work closely with you to locate a nine-month practicum training experience at one of our 70+ training sites. During this training year you can anticipate spending approximately 12 hours a week at your practicum placement. In this placement you will work with appropriately complex cases and further develop your clinical skills in a setting of your choosing. At this level of training you will be supervised only by a licensed psychologist.
Year 4
We will help you select a 12-month clerkship training placement from one of our partners. In this training year you will get clinical assessment experience in order to enhance your assessment skill; receive an introduction to an array of current clinical psychodiagnostic methods and tests; and develop and demonstrate excellence in synthesizing all of the data generated by clinical interviews, psycho-diagnostic testing, and any relevant research into a comprehensive report. This placement is approximately 12 hours per week.
Year 5
We will work closely with you to select a 12-month pre-internship training placement from one of our partners. The goal of this training year is to provide a combination of clinical and assessment training opportunities that are appropriately challenging and complex with regard to clients' presenting concerns and the types of interventions used.
Year 6
You will complete a one-year internship at an APA-accredited internship site.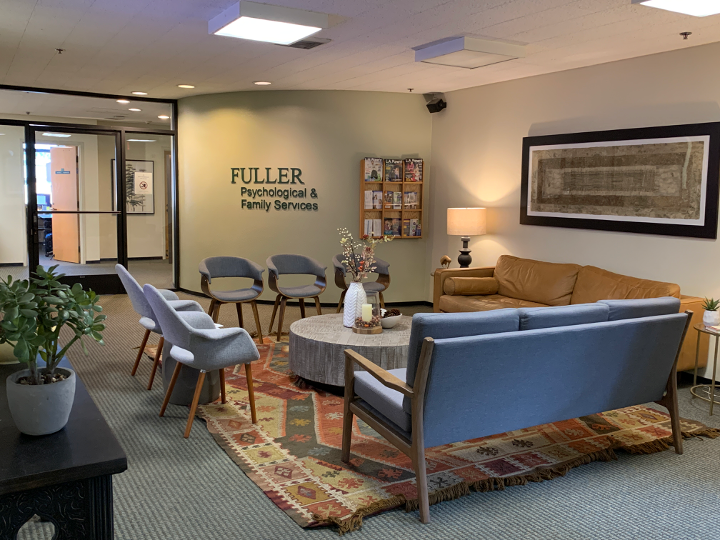 Fuller Psychological and Family Services
For over 50 years, Fuller Psychological and Family Services (FPFS) has provided affordable mental health care to individuals and families in Pasadena and its surrounding communities. FPFS offers a comprehensive array of psychotherapy and assessment services in five languages and is our in-house training clinic.

The Fuller Symposium on the Integration of Psychology and Theology is the annual conference held by the School of Psychology & Marriage and Family Therapy.
Competencies
All students who complete their doctoral training at Fuller's School of Psychology & Marriage and Family Therapy will develop certain competencies as part of their preparation for practice in health service psychology. The emphasis placed within each competency area will differ, however, depending upon whether one pursues a PhD or a PsyD. Read more about the Program Aims and Competencies.
Compare the PhD and PsyD
How do the PhD in Clinical Psychology and PsyD in Clinical Psychology programs differ? Download this chart detailing the differences in emphasis within each competency area.
You May Also Be Interested In
Learn to provide therapy and assessment to diverse populations, understand and apply research that helps clients thrive, and teach in many settings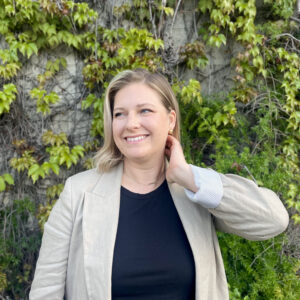 get to know your admissions counselor | Liz Yoshonis
My family and I came to Fuller in 2019 from Michigan so that my husband could pursue his MDIV. Throughout those years, I fell in love with Fuller; the multicultural experience of just living in Fuller Housing, and felt personally drawn toward the School of Psychology. In 2022 I applied and was accepted into the Marriage and Family Therapy Program where I am currently a student. The program has been personally life-changing. Since my studies began, I have become a better wife, mother, and friend. The faculty is rich with knowledge and care as they excellently prepare us for future clinical work as well as beautifully integrate theology and psychology throughout the program. Now, as an admissions counselor, I have the unique opportunity to assist individuals in the process of applying to SOPMFT programs as well. It is a profound honor for me to be able to walk alongside individuals as they navigate the possibilities of how Fuller can be the catalyst for what God has created them for and ultimately affect positive change for the world.
Office Hours
Monday – Friday
8 am – 5 pm (Pacific Time)
To view in-person welcome center hours for Pasadena, Arizona and Houston, click here.